This Rotten Week: Predicting Concussion, Joy, Daddy's Home And Point Break Reviews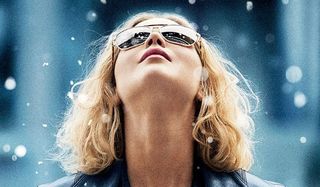 It's tough to get super excited for this week considering we're coming off the awesome high that is Star Wars: The Force Awakens, but it's Christmas and we still have some rather huge movies getting ready to hit theaters. Get ready for Concussion, Daddy's Home, Joy and Point Break.
Just remember, I'm not reviewing these movies, but rather predicting where they'll end up on the Tomatometer. Let's take a look at This Rotten Week has to offer.
Rotten Watch Prediction
This week, there was a bit of news released about Cleveland Browns' cornerback Joe Haden, noting that while his 2015 season was lost because of neck and brain injuries, but he's excited to return next year. That probably tells you all you need to know about the state of brain injuries in the NFL right now – and why a movie like Concussion is coming out at a pretty perfect time.
Preview the true story of the doctor who shed light on the problem in the trailer for the film below:
Concussion, starring Will Smith, tells the story of Doctor Bennet Omalu's independent research into ex-football players brains and how he began to uncover the traumatic brain injury known as Chronic Traumatic Encephalopathy latent in these guys from hundreds and maybe thousands knocks on the noggin over the course of their careers. Of course, the NFL didn't Omalu's initial findings as it implied the game killing the players both quickly and slowly. The film details the NFL's effort to stifle Omalu's findings because well, it made them look terrible. Concussions are still very much an issue in the NFL, and could ultimately be its undoing - though that's more of the long game. In the short term, the sport's still wildly popular of course.
Director Peter Landesman has been down the somewhat-controversial-historical-storyline trail before, helming movies like Kill the Messenger and Parkland. Both of those films explored narratives around characters involved in controversial situations. This is down the same path. While critics aren't necessarily over the moon about the film, they like it well enough. Some think it's Oscar bait – and that very well may be, but it should play well enough anyway.
Rotten Watch Prediction
If you watched the trailer for Joy on mute, I think you'd be fully convinced it was a Silver Linings Playbook sequel. That isn't necessarily a bad thing, mind you, it's just crazy the amount of overlap between that film and this one. I suppose it's mostly the three main on-screen players (plus David O. Russell behind the lens), but for any flick that's a lot. Nevertheless it's another story about family, with a much different bent.
Here, see what I mean in the trailer for Joy below:
Joy follows the story of its titular character (played by Jennifer Lawrence) and the rest of her family as they navigate the business world in what appears to be a sweeping, funny and moderately powerful story. Lawrence alone is typically worth the price of admission, and when you lump in Robert De Niro, Bradley Cooper and Diane Ladd, well you've got an all-star cast. Yet critics aren't totally over the moon about it.
Russell has some big time critical wins under his belt with Silver Linings Playbook (92%), American Hustle (93%) and The Fighter (90%). Lawrence helped carry two out of those three - but this one is falling short on the Tomatometer. It's sitting at 63% through about 50 reviews, which would put it in range of Russell's only other critical "disappointment," I Heart Huckabees (62%). Of course many a director would kill for this kind of critical response, but David O. Russell isn't your typical director and he's set the bar pretty high already.
Most critics seem to agree that the cast carries this flick through some plot issues and the scope of the film is a little too broad and winding to get down into the nitty gritty. This could be critics comparing Russell only to himself, though I doubt it. Even the trailer appeared meandering and discombobulated at times as I had trouble zeroing in on the central issue.
Rotten Watch Prediction
I know what good parenting is all about. For instance, just today I persuaded my kid to spend daddy-daughter Sunday coming to see Star Wars: The Force Awakens with me, all the while insisting she "shhhhh" and that "too much popcorn will make you thirsty." So I get what being a good parent is all about – and I have a feeling I'll be able to relate to Will Ferrell's character in Daddy's Home.
See a couple of other guys vying for Dad of the Year in the trailer for Daddy's Home below:
Will Ferrell and Mark Wahlberg are on opposite ends of the fathering spectrum in this flick. Ferrell is the nice guy dweeb who's committed to his step-kids loving him no matter what obvious signs the little tykes send him. And Wahlberg waltzes in all bad boy, dropping copious amounts of cool dad all over the place. Are they going through the comedic blueprint here? Sure. But it looks fun nonetheless.
Daddy's Home does, in some ways, appear the kind of movie cooked up in the Hollywood Lab when executives were looking for any way in hell to just get these two actors together. This kind of thing, star vehicles with a story just kind of there for convenience, happens all the time on the big screen. It doesn't predispose the flick to sucking, but I doubt there's a ton there beyond some hijinks and surface laughs.
Director Sean Anders' comedic directing and screenwriting resume isn't necessarily a what's what of funny with him helming flicks like Horrible Bosses 2 (35%) and That's My Boy (20%) and helping write Dumb and Dumber To (29%) and We're the Millers (47%). Each of those movies definitely had their moments, but none were able to sustain all the way through because the concepts just didn't hold tight. They were jokes piled together to form a movie rather than a fully-formed idea with the jokes to spare. I suspect this latest falls into the latter category and comes up short with critics.
Rotten Watch Prediction
Some classics were made to live on in time, untouched and unsoiled. They were absolutely perfect and flawless movies the first time around and remaking them can only be fraught with peril. Flicks like The Godfather and Citizen Kane come to mind. Point Break 100% falls into this group. It was a perfect movie then and doesn't need an update. Classics should stay that way. But that's not the world we live in"
See a classic remade in the trailer for Point Break below:
All kidding aside, the original Point Break was such a cool flick and unconventionally entertaining in its own right that remaking it seems a case of diminishing returns. I mean they caught lightning in a giant wave first time around with a flick about bank robbing surfers being infiltrated by an ex-D1 football star-turned FBI agent. That the original even made it passed the pitch phase was remarkable in itself, something akin the fifty year storm Bodhi sought. It only comes around every once in a while and is something memorable for sure.
The remake uses the same names but with a slightly different premise. The baddies aren't surfers but instead fall under the much wider blanket of "extreme athletes". Utah is still an FBI suit, but with a background in said extreme sports instead of being boxed into just football. Also, the gang doesn't seek money for their own gain, but instead are looking to play Robin Hood against the 1%'ers of the world. I guess the update needed a little more altruistic motives.
It looks funs enough with action sequence upon action sequence upon action sequence. The acting, sticking with the original motif, looks stiff to say the least. There's almost no chance the critics are in on it, but I don't suspect the filmmakers were going after that angle either. It's an adrenaline flick through and through.

This poll is no longer available.

Three movies last week and I was basically ? with my predictions - though if you're splitting hairs, I did miss Star Wars: The Force Awakens (Predicted: 84% Actual: 95%) by a percentage point. It was a mistake to go this low for the movie. It was a movie made for Star Wars fans while also bringing a new generation along for the ride. Mission accomplished.
Meanwhile, Sisters (Predicted: 90% Actual: 62%) dropped like a rock throughout the week. This thing really fell from a high perch considering there were a bunch of positive reviews in at the time I posted. It dipped about 25% or more over the last seven days. Critics who weighed in thought the flick lacked any real depth and the jokes fell flat. This was in sharp contrast to the first few that came out. I mean I understand studios releasing movies to warm and fuzzy types early to get a ground swell of good buzz leading into release. But it's rare you see a movie flip so much in such a short time.
And finally, Alvin and the Chipmunks: The Road Chip (Predicted: 17% Actual: 14%) sucked, should never have been made and I don't really want to talk about it because it looks terrible.
We'll be back in two weeks with The Forest and The Masked Saint. It's gonna be a Rotten Week!
Your Daily Blend of Entertainment News
Doug began writing for CinemaBlend back when Terminator: The Sarah Connor Chronicles actually existed. Since then he's been writing This Rotten Week, predicting RottenTomatoes scores for movies you don't even remember for the better part of a decade. He can be found re-watching The Office for the infinity time.