This Rotten Week: Predicting Fury, The Best Of Me And Book Of Life Reviews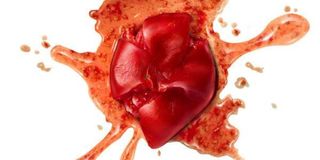 The weather's turning brisk. Leaves are changing colors. People are enamored with apples and pumpkins. And the fall movie season is sputtering into gear. We've got some flicks to talk about this week with a little fury, Nicholas Sparks, and books about life.
Just remember, I'm not reviewing these movies, but rather predicting where they'll end up on the Tomatometer. Let's take a look at what This Rotten Week has to offer.
Rotten Watch Prediction
If you think Hollywood has had its fill of World War II, well you have another thing coming. The creative types will never get tired of rolling out this mainstay as its fall back for war movies. And it isn't because there haven't been wars since then (or movies made about them), but rather WWII has all the hallmarks of the drama a moviemaker is looking for. A big bad. A European or Asian backdrop. The Greatest Generation. And a sense at the time that the ends justified the means (I'm not saying they didn't or they did, but at the time there seemed to be no doubt). So I believe we're destined to have more and more wars, but the World War II will be the one always coming back.
See a Brad Pitt-led tank squad roll in Fury,
In Fury, Brad Pitt plays WarDaddy, a dude (from the trailer) not too dissimilar to his run as Lt. Aldo Raine in Inglourious Basterds. He's the toned down version here - a dude running a small tank squad into the heart of German territory. He's surrounded by a group of familiar faces in Shia LaBeouf, Michael Pena and John Bernthal who will probably all die.
Directed by David Ayer (End of Watch - 85%, Street Kings - 36%, Sabotage - 18%), Fury's trended positive with its critical score early on. The Tomatometer sits at 65% through about twenty reviews, with even the negative marks doing so somewhat apologetically. This is not to say others will rate it strong across the board, but it gives hope that the flick will stick above the 50% mark. Ayer's other work, brutal at times, over-the-top in others, points to a director comfortable getting gritty and violent, and when it's warranted it works. That can play in a flick about war, and I think on the whole critics keep this film in the positive.
Rotten Watch Prediction
If you like clichés, then you've come the right place. Ooh baby, this film appears full of them. In fact, it almost looks like a "Best of" cliche smorgasbord from every crappy Nicholas Sparks-adapted films. Let's see what we've got here, checklist form.
? Mismatched socioeconomic love affair
? Sitting in huge trees reading books
? Jumping off a dock in a fit of spontaneity
? Gazing out at bodies of water
? Male shirt removal
? Father disapproves of daughter's love interest
? Kissing in rain
? Barns
And I'm sure there are more. Check them all out in the the trailer for The Best of Me,
You are discerning person so I want to see if you can pick up on a pattern in Nicholas Sparks-adapted films. Here is a list and their Tomatometer scores:
The Last Song (20%)
Safe Haven (12%)
The Lucky One (20%)
Dear John (28%)
The Last Song (20%)
Nights in Rodanthe (30%)
The Notebook (52%)
A Walk to Remember (27%)
Message in a Bottle (32%)
If the theme you picked up on was that they stink, congrats, you are able to recognize patterns rather quickly. Sparks books-turn-movies are typically schmaltzy messes that play on a particular crowd of mushy types who want to see some "forbidden" love set in the North Carolina marshes. That's a heavy constant and this flick seems no different. In fact, it doesn't even appear there is any real problem in this film. The two kids fall in love as teenagers, are separated by circumstance or whatever (who cares why really) and then meet each other later. As far as I can tell, that's all we've got going on.
Director Michael Hoffman has put together some somewhat critically acclaimed flicks like The Last Station (71%). This film won't help his Tomatometer score. It's been proven time and time again that Sparks' material doesn't lend itself to the big screen. It's too manufactured with rarely anything on the line. This film looks no different. But cliches? You betcha.
Rotten Watch Prediction
The one question I have for this movie is: How many people got high and sat in a room to create and storyboard this thing? Think it was just one dude, or a whole group of folks dropping mushrooms, getting loose and "letting the ideas flow"? No other way to explain really anything going on here.
Take a look for yourself in the trailer for The Book of Life,
If a trailer is meant to represent the very best of a movie or at minimum, the basic plot points, then this film is well… different. From what I can gather there are characters. Some males, some females. There is also some kind of Spanish theme. Beyond that, well, I'm not totally sure what's going on here. There are possibly two different guys vying for one girl's attention, though that isn't entirely clear. There's also some kind of sorcery or spell put on one of the male leads in which he turns into something else. And know this, I'm actually trying pretty hard to be accurate here, it's just that confusing.
But I suppose the visuals and some of the story end up carrying the day because some early reviews are trending positive. This might be the kind of thing best consumed in long form (the two minute trailer is kind of a mess) because a few reviews are raving about the visuals and animation.
I'm not a huge fan of animated films unless they are off-the-charts well done and I've been force fed a ton of crap in recent months through Little Rotten Week's NetFlix queue. I doubt this one hits our watchlist, but I can't argue if critics are enjoying the visuals and story. Even if I have no idea what's going on.

This poll is no longer available.

Super solid week for the Rotten Watch, hitting three of the four movie with solid predictions. Only one miss with Alexander and the Terrible, Horrible, No Good, Very Bad Day (Predicted: 80% Actual: 64%), as it fell out of range over the course of the week. The early reviews for this one swayed me a bit more than I wanted as it was so well received in early reviews. I understand this is typically the case, but the positive marks appeared as if they'd hold throughout. I was wrong and the score dropped some over the week.
Meanwhile Addicted (Predicted: 14% Actual: 20%) was as predicted, a piece of trash. Honestly, this was an easy one. The source material from someone who seems one half step above writing Penthouse letters probably wouldn't lend itself to a critically-acclaimed flick, and really I'm a bit shocked it rated out as high as 20%. I went with 14% feeling I had gone too high, but wanting to hedge a little. I would have taken the heavy under on that score when I made the prediction.
Dracula Untold (Predicted: 22% Actual: 26%) was another easy one. At this point I don't think anyone is jones-ing for a new story about Vlad Drac (what his friends call him) even if it does paint the bloodsucker in a slightly more favorable light. Vampires have probably hit their cultural tipping point and this flick falls on the wrong side of the graph both in the zeitgeist and with critics.
And finally I hit The Judge (Predicted: 47% Actual: 47%) right on the mark. Boom. A film that looked like it was trying so darn hard to hit all the right notes will usually fall a little flat with critics. A great cast does not a movie make and this appears a solid example. Eric gave it two stars in his review agreeing the names weren't enough to make up for a bland flick.
Next time around we hit the gridiron, meet John Wick and play with a ouija board. It's going to be a Rotten Week!
Your Daily Blend of Entertainment News
Doug began writing for CinemaBlend back when Terminator: The Sarah Connor Chronicles actually existed. Since then he's been writing This Rotten Week, predicting RottenTomatoes scores for movies you don't even remember for the better part of a decade. He can be found re-watching The Office for the infinity time.