SXSW Will Open With Kick-Ass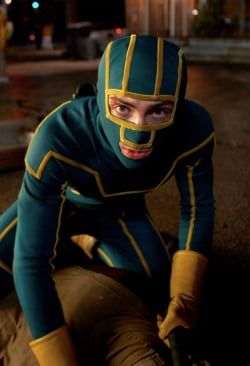 It already played like gangbusters at one Austin-based film festival, the AICN hosted Butt Numb-A-Thon. So why shouldn't Kick-Ass return to Texas for a repeat performance for a larger audience? The SXSW film festival announced today that Kick-Ass will be their opening night film, kicking off the festival in grand, violent style on March 12.
They also announced several other titles that will be premiering at the festival, including Elektra Luxx, the sequel to last year's SXSW film Women in Trouble, and SATURDAY NIGHT, a documentary by James Franco about the behind-the-scenes machinations at SNL.
Given that I'm both dying to attend SXSW and to see Kick-Ass, and will likely not be doing either this March, all of you planning to buy badges can go to hell. Just tell me all about what you saw before you get there.
Here's a list of the five other films that will be playing. Expect the full schedule to be announced sometime in February:
Staff Writer at CinemaBlend
Your Daily Blend of Entertainment News
Thank you for signing up to CinemaBlend. You will receive a verification email shortly.
There was a problem. Please refresh the page and try again.