Sandra Bullock And Steve Carell To Star In The Abstinence Teacher?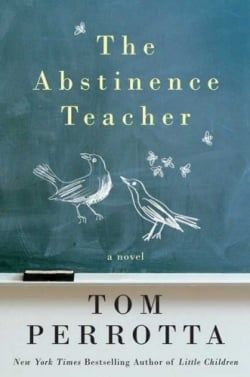 Back in December 2006, at the height of Little Miss Sunshine's success and looking at a seemingly bright future for independent filmmaking, directors Jonathan Dayton and Valerie Faris had the pick of their next project and went with The Abstinence Teacher, a novel by Little Children author Tom Perrotta set in a similarly hermetic suburban world. The book was set to be released the next year and documented an unlikely attraction between a strident female supporter of honest sex education and a born-again Christian man.
Nearly four years later, with the book now available in paperback, The Abstinence Teacher has gone nowhere, most likely because planned distributor Warner Independent Pictures was shuttered not long after the deal was struck. But now The Playlist has picked up on a sign of life. Apparently the latest issue of Production Weekly lists the project once again, and with two very important stars attached-- Sandra Bullock and Steve Carell.
Has the movie moved up to big Warner Bros., or to a different distributor entirely? Production Weekly doesn't seem to be saying. More importantly, are Bullock and Carell the right people for the role? Believe it or not, I like Bullock better than Carell here. Not only would the character be a nice contrast to her saintly Blind Side role-- a sarcastic, lonely liberal woman fighting to keep teaching kids about sex as opposed to a rich, married Republican-- but Bullock has a sharp edge that could serve her really well here (think her character in The Proposal). Carell, on the other hand, feels all wrong-- his character, Tim, is a washed-up rocker who got his life together thanks to Jesus but feels a little uncomfortable with the more extreme elements of the born-again Christian faith. Carell has done the sad-sack thing before (Dan in Real Life) with limited success, but I mostly just have a hard time seeing him as this attractive but worn-out guy struggling to make each day at a time.
Either way, we might not have to worry about this any time soon-- The Playlist points out that Faris and Dayton are also attached to Will, a comedy to be produced by Adam McKay and Will Ferrell that looks likely to get started very soon. The Abstinence Teacher, despite being explicitly set during the Bush administration, touches on political issues that will likely only grow more visible with the rise of Sarah Palin, but it does seem smart to get the adaptation started sooner rather than later. After spending four years in the background following their Little Miss Sunshine success, hopefully it's finally time for Faris and Dayton to step up and start cashing in.
Staff Writer at CinemaBlend
Your Daily Blend of Entertainment News
Thank you for signing up to CinemaBlend. You will receive a verification email shortly.
There was a problem. Please refresh the page and try again.