Scoop: Tortured Without The Porn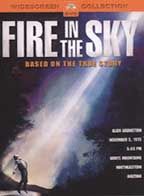 Some of you may remember last Friday I reported that Rob Lieberman (Fire In The Sky, D3: The Mighty Ducks) has been recruited to direct the movie Tortured for Twisted Pictures. In my story I bemoaned the prospect of yet another lowering of bar in the torture porn genre.
Well director Rob Lieberman was kind enough to email me personally to clarify for me and more importantly, you guys out there, his intentions with the movie. He adamantly claims that his movie will not just be another cheap gore-fest.
Mr Liberman says, "The truth is although it is entitled Tortured (for obvious marketing reasons, the title actually refers to all the characters' state, regardless of their role) and although it is from Twisted Pictures the purveyors of the SAW franchise, it is our objective to examine the moral rectitude of revenge through the use of torture; the characters eventually arriving at the realization that it is an unfulfilling, hollow act."
I for one am a little reassured by this statement. Of course only time and viewing will really tell, but my thanks go out to Robert Lieberman for taking the trouble to contact us to set the record straight on what we both seem to agree was a rather underwhelming press release. Seems Twisted Pictures' marketing department have to buck up their ideas if they want to sell their movies properly in one statement.
Your Daily Blend of Entertainment News
Thank you for signing up to CinemaBlend. You will receive a verification email shortly.
There was a problem. Please refresh the page and try again.