Scream 4 Loses Another Cast Member, Lauren Graham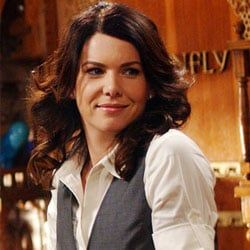 It was one thing to have Lake Bell call it quits just three days before filming began, but now it seems as though Wes Craven has lost another actress right in the middle of Scream 4's very first week of shooting, Lauren Graham. The site that first reported on Graham's casting, Ghouls on Film, is now saying Graham is out "due to date conflict and script changes."
A date conflict? Is her role really that prominent that scheduling issues couldn't be resolve at this point? And what about those script changes? Does that mean Jill Kessler's (Emma Roberts) mother Kate has been removed from the film entirely or will the role be recast? You're guess is as good as mine, but I'm thinking it's a little late in the game for a character to be completely written out.
Like Bell, Graham's exit isn't devastating, but it is disappointing and even a little bit of a concern. When she first spoke about her casting with Jay Leno she seemed so genuinely excited about the project and there's nothing more reassuring than that. But, oh well, we'll get over it. The lasting issue is the possibility of a more serious problem with the production. Losing two actresses in two weeks, one in the midst of filming? It's a little suspicious. I've got my fingers crossed my intuitions are wrong.
Your Daily Blend of Entertainment News
Staff Writer for CinemaBlend.