Star Trek Into Darkness Prologue Revealed In IMAX 3D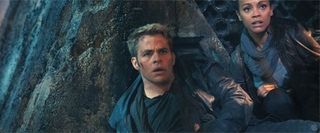 Next weekend ultra-geeks are in for a real special treat – and by ultra-geeks I mean those who both wish they inhabited the world of Middle-earth and at the same time could sign up for Star Fleet. Movie-goers who attend IMAX screenings of The Hobbit: An Unexpected Journey will get a treat before the film even begins to roll: the first nine minutes of J.J. Abrams' Star Trek Into Darkness. And that footage was shown during a special event tonight in Los Angeles that I had the pleasure of attending.
The screening, held at an IMAX theater, began with an introduction from Abrams who didn't speak long, but did have a couple points to make. The first was that while the title of the movie is Star Trek Into Darkness and naturally will include plenty of "doom, gloom and intensity," he wanted to make sure that fans knew that there will still be plenty of fun for fans who remember the optimism of the original series and everything that has come since within the universe. Speaking more specifically about the footage, he added that the nine minutes are from the very beginning of the film and will help re-introduce the characters (it has been three years since we last saw them on the big screen, after all).
While Abrams asked press members of the crowd not to give a full, detailed descriptions of the footage in their coverage – the prologue is coming to theaters this Friday so you can see it for yourself anyway – but there is plenty to be discussed about it without giving away crucial details.
For starters, those hoping that the preview would reveal the identity of the film's villain, played by Benedict Cumberbatch, I have some bad news: we still have no clear idea who he is. That said, he does make an appearance right at the start of the movie. The first half of the footage begins with Noel Clarke and Kayla Hassan as parents visiting their sick child – who appears to be losing her hair – in the hospital. We see Cumberbatch come up from behind Clarke while he is standing on a terrace grieving and the mystery man says, "I can save her. I can save your daughter." As an extra tease, Clarke actually asks Cumberbatch who he is, but instead of getting an answer we just get a slow zoom on the Sherlock actor's face. So we know that his character has some kind of healing ability – whether he's a doctor or it's something supernatural – but we remain in the dark about his actual name.
That part takes up all of two minutes, leaving the rest of the footage to focus on the crew of the Enterprise – Abrams' really living up to his word in that respect. As seen in the trailer that was released this past week, Kirk (Chris Pine) and Bones (Karl Urban) are down on a strange planet with weird red plants running for their life while Uhura (Zoe Saldana), Sulu (John Cho) and Spock (Zachary Quinto) are flying around on a hovercraft somewhere else on the same world dealing with an erupting volcano that threatens to destroy everything on the planet (this also happens to be the scene where Spock is wearing the volcano suit that we got to see not only in on-set photos but also the three-frame clip that Abrams brought to Conan last month). It's an interesting way to re-introduce the characters, as they are seemingly three-quarters through a mission we know very little about, but it's definitely thrilling and by the end the stakes are so high that you become immediately engaged with what's going on.
The footage also did an impressive job showing off the power of IMAX and 3D. While I never got the sense of vertigo that I felt while watching Mission: Impossible – Ghost Protocol last year, the amount that the giant format adds to the scope is unquestionable. Furthermore, Abrams certainly seems to be taking advantage of the extra dimension as well. More than just bits of sparks and ash coming out at the camera, the director isn't above playing with the "it's coming right at you!" experience of 3D, a cable that Spock is riding down from the hovercraft at one point snapping and flying towards you. On the flip side of that, both formats also work well to create a terrific sense of depth, particularly in the parts with Kirk and Bones running away from danger and jumping over the side of a cliff.
Even better, there are still more Star Trek Into Darkness goodies left to come this week. In addition to the extended footage described above showing in front of IMAX screenings of The Hobbit, there is also a full-length trailer set to debut online this week, so be sure to stay tuned to Cinema Blend! In the meantime, for more about the new movie be sure to head over to our Blend Film Database.
Your Daily Blend of Entertainment News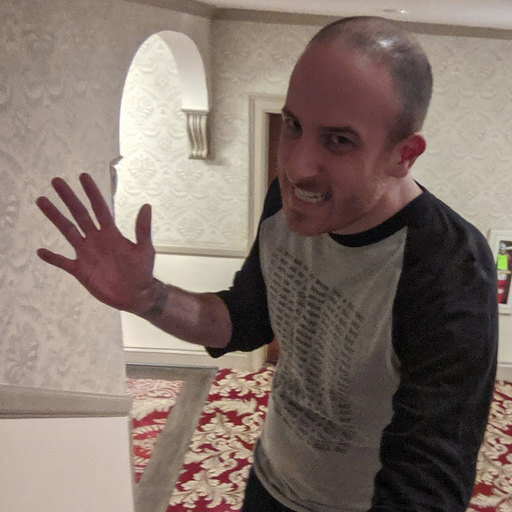 Assistant Managing Editor
NJ native who calls LA home and lives in a Dreamatorium. A decade-plus CinemaBlend veteran who is endlessly enthusiastic about the career he's dreamt of since seventh grade.