Star Wars Spinoff Movie Just Lost Its Director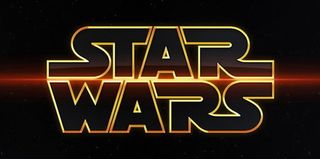 UPDATE: According to sources, which they claim are close to the situation, Variety reports that Josh Trank left the upcoming Star Wars spinoff due to the ubiquitous "creative differences." Reportedly, Trank and screenwriter Simon Kinberg weren't too keen to work together again after they butted heads numerous times filming Fantastic Four.
ORIGINAL POST: Since that Star Wars: The Force Awakens trailer dropped a few weeks back, there hasn't been all that much Star Wars news to talk about, but now we have some, and it isn't great for the franchise. Josh Trank, who was on board to direct the second of the standalone "anthology" films, has exited the project.
At the moment there is no concrete reason known for the departure, but in a statement released earlier today on StarWars.com, the director said:
Trank burst onto the scene with his innovative, low-budget superhero film Chronicle back in 2012. That project was enough to put him on Hollywood's radar in a big way, as he was subsequently tapped to helm the upcoming Fantastic Four for 20th Century Fox, though there have been concerns over his performance on that film.
Shortly after it was announced that Godzilla director Gareth Edwards would helm the first of the standalone Star Wars movies, Rogue One, Trank was hired to develop and lead the second, as yet untitled installment. That film isn't scheduled to hit theaters until 2018, so there is still plenty of time to find a replacement—hell, the first one hasn't even started shooting yet—but many fans were interested to see what Trank could do working in that far, far away galaxy. Now that he has departed, we will have to see what impact this has on that film and its development.
Trank didn't show up at Star Was Celebration in Anaheim, pulling out at the last minute with what he said was an illness (he said it was the worst flu he's ever had), which prompted all kinds of rampant speculation and rumors that he had left the film. While that was all just internet scuttlebutt, and whether or not he knew about this at the time, those rumors have apparently come to pass. He did tweet an apology for his absence, which included the line, "Here's to next year," which doesn't sound like someone leaving a movie, though the Fantastic Four trailer did drop online shortly after.
Your Daily Blend of Entertainment News