Summit Wants Gus Van Sant To Direct Breaking Dawn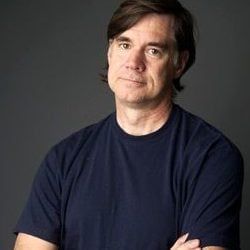 It's still unclear exactly how Summit Entertainment plans to handle the final installment of the Twilight franchise-- will they split Breaking Dawn into two films? Will they actually film the terrifying birth scene? But we do know for sure now that they're trying to bring in some top-notch talent to do it. Entertainment Weekly reports that the studio has reached out to Sofia Coppola, Gus van Sant and Bill Condon as directors for the film.
Only Van Sant would confirm that he had been asked, but really, if they're going that crazy, they could conceivably be asking pretty much anyone. Van Sant and Coppola have well-established reputations for capturing the complicated emotions of young people and women, both of them key elements of the Twilight movies. As for Condon, who directed Dreamgirls and Kinsey, well, your guess is as good as mine. Maybe they want to work in a musical number somehow?
So it's not quite Fox's crazy attempts to get Kathryn Bigelow to direct a Planet of the Apes prequel, it does seem a little crazy for them to try and get these top-level directors on board for a project that they wouldn't really be able to put their stamp on. Then again, the pay is guaranteed to be good. I guess we'll see which director is interested in the cash and/or vampires enough to go for it.
Staff Writer at CinemaBlend
Your Daily Blend of Entertainment News
Thank you for signing up to CinemaBlend. You will receive a verification email shortly.
There was a problem. Please refresh the page and try again.