Thomas Newman Confirmed To Score James Bond Film Skyfall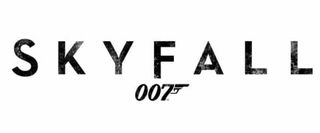 Like any composer, Thomas Newman has a distinctive style, one that always makes me at least remember his percussion- heavy score for American Beauty. Any time he contributes to a film I can hear notes of American Beauty in there, whether it's the emotional work he did for The Help this summer or the adventurous tone he set in Wall-E. For his next job, the American Beauty comparison might feel all the more appropriate. 007.com has confirmed that Newman will provide the score for Skyfall, the new James Bond adventure to be directed by none other than American Beauty's Sam Mendes.
See? It all ties back together somehow. This news first emerged as a rumor last week, but it wasn't too big of an assumption to make that Newman would join the project-- he also wrote the scores for the Mendes films Road to Perdition and Revolutionary Road, so the two clearly have a good working relationship they wanted to continue. You can hear Newman's work all over the awards season this year, as he provided the score not only for The Help but also the Meryl Streep Best Actress bid The Iron Lady. And if you feel like being a completist on the work of 2011's breakout star Jessica Chastain, you can catch up with Newman too-- he provided the score for the revenge drama The Debt.
As for Skyfall, it's currently in production in England, and set for a release date of November 9 this year. You can follow all the latest information on the movie at our Blend Film Database.
Staff Writer at CinemaBlend
Your Daily Blend of Entertainment News
Thank you for signing up to CinemaBlend. You will receive a verification email shortly.
There was a problem. Please refresh the page and try again.