Timothy Olyphant Replacing Sharlto Copley In I Am Number Four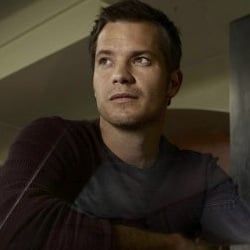 When we reported last month that Sharlto Copley was joining the cast of the alien adventure film I Am Number Four, we were a little worried that the District 9 actor was on his way to being typecast as "the guy who does the alien movies." Apparently Copley had the same concern-- Variety reports that Copley has dropped out of the film, and will be replaced by Timothy Olyphant.
Apparently Copley had to bail because of press commitments to promote The A-Team, which opens in early June, right in the middle of Number Four's summer shoot. Olyphant is pretty busy as well on the new FX series Justified, but he'll be able to schedule the film during his TV hiatus. The character is a mentor and guardian to the title character played by Alex Pettyfer, an alien who is hiding out on earth and posing as a high school student. Buffy the Vampire Slayer fans may notice a parallel to another supernaturally gifted adult charged with looking after a high schooler, and they're on the right track-- Marti Noxon, who wrote 23 episodes of Buffy, co-wrote the screenplay for this one with Alfred Gough and Miles Miller.
Olyphant has been getting great reviews for his work on Justified, and I particularly loved what he brought to The Crazies, playing a conflicted hero who was noble without being totally boring. Here's hoping the high school-aged leads of I Am Number Four give the man the respect he deserves-- Alex Pettyfer, you have met your match.
Your Daily Blend of Entertainment News
Staff Writer at CinemaBlend