Tribeca Interview: Knife Fight's Jamie Chung And Richard Schiff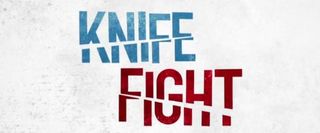 I'm not as politically savvy as I'd like to be, but isn't that part of the reason folks running for office have campaigns? Yes, the ultimate goal is to get votes, but they're educating the public on their policies in the process. Now the question is, what happens when scandal swoops in and steals that spotlight? That's where folks like Chris Lehane and characters like Kerstin (Jamie Chung) and Dimitris (Richard Schiff) step in.
Knife Fight stars Rob Lowe as Paul Turner, a fictional version of Lehane, the film's co-writer. When a political candidate sleeps with a young office aide or takes a massage a little too far, Paul steps in to spin the situation in their favor. Paul's incredibly good at what he does, but when a Kentucky governor and California senator screw up big time right before the election, there's no way Paul can patch things up without the help of his assistant, Kerstin, and Dimitris, an operative who specializes in uncovering secrets.
Just six months away from the next presidential election, Knife Fight brings the campaign process to the forefront at the Tribeca Film Festival. In honor of the movie's world premiere, Schiff and Chung were on hand to discuss their political knowhow, the pressure of shooting the full feature with a big ensemble cast in just a month, hopes for the film's reception and more. Catch it all in the video interview below.
Your Daily Blend of Entertainment News
Staff Writer for CinemaBlend.
Your Daily Blend of Entertainment News
Thank you for signing up to CinemaBlend. You will receive a verification email shortly.
There was a problem. Please refresh the page and try again.