Tyler Perry's Madea Does A Godfather Parody Poster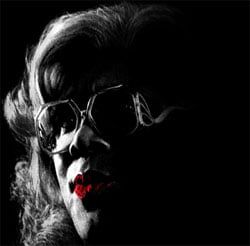 Tyler Perry is wearing another dress and returning the Madea well. Madea's Big Happy Family arrives on April 22nd, and while it'll almost certainly have nothing in common with The Godfather, Tyler Perry is marketing it as though it does. If Madea were actually to star in a remake of Coppola's masterpiece, I think that might be something I'd have to watch. Instead this is a movie about Madea helping her niece with health problems (probably by threatening her with guns, that's how these movies go).
Here's the film's first official poster. Meet "The Godmother".
For more on Tyler Perry's Madea's Big Happy Family visit its page in our Blend Film Database.
Your Daily Blend of Entertainment News
Thank you for signing up to CinemaBlend. You will receive a verification email shortly.
There was a problem. Please refresh the page and try again.