Wait, Mary Poppins Isn't Really A Reboot?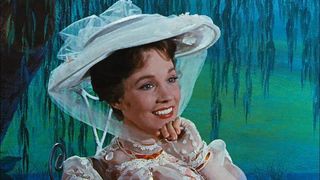 It wasn't too long ago that fans of the 1964 classic Disney musical Mary Poppins started forming lynch mobs when speculation broke out on the internet that a reboot was imminent. Well, fear not Poppinites, because director Rob Marshall assures us that his pending project is no remake, but rather an extension of the original.
Marshall explained to Vulture that his take on the Mary Poppins character has nothing to do with the original, with the exception that it features the same characters and exists in the same universe. That is to say, it will be based on the book series by P.L. Travers, just like its predecessor was. Marshall expanded on the new film's plan in the following statement:
Rob Marshall is well-served to steer clear of the source material of the original, as any attempts at a remake would be met with both a sound rebuke from impassioned fans of the original as well as constant unfair comparison. However, his assertion that the book series was the Harry Potter of its time is an interesting notion. Both properties imbue a sense of the sublime in how they utilize the concept of magic or mysticism, while using it not as a prop, but as an engine that helps drive their mutual plots. It is a bit unfathomable, in an age where sequels and trilogies are musts, that the remaining seven books of the series have not yet been explored.
The original film adaptation of Mary Poppins featured Julie Andrews as the titular magical nanny, who happens upon a dysfunctional London family and sets out to show off her magic in order to change the family's dynamic. The film is iconic for the live action component sharing the screen with animation, a device whose influence we would see for decades in such other seminal films as Who Framed Roger Rabbit? Andrews starred opposite comedy legend Dick Van Dyke, who played Bert, Poppins' closest confidant, who serves in many occupations throughout the film, most importantly that of a chimney sweep with a chorus of rather nimble friends.
In Marshall's care, the project seems to be in good hands. He was previously been responsible for such hits as the 1997 Emmy winning TV Cinderella musical, as well as 1999's Emmy winning Annie and 2002's Oscar winning Chicago. With a musical heavy resume such as his, one would presume that the project is in good hands. Here's hoping that whenever the next Mary Poppins happens, it's just as musical, whimsical, and dare I say supercalifragilisticexpialidocious, as the film we love from our childhood.
Your Daily Blend of Entertainment News
Thank you for signing up to CinemaBlend. You will receive a verification email shortly.
There was a problem. Please refresh the page and try again.