Watch What The Hunger Games Could Have Looked Like With A Different Director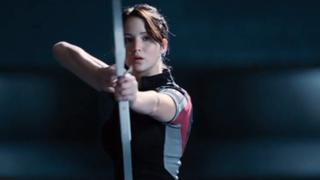 (Image credit: Lionsgate)
Everyone who loves a book has their own version of the characters and their story in mind, and when it comes time for a book to become a movie, we all like to imagine just how our version of the story would come to life. But not everyone is a Hollywood director who gets the chance to actually pitch their version of the story-- which is exactly what Kevin Tancharoen, director of 2009's Fame remake, did when Lionsgate began seeking out directors to take over The Hunger Games.
Of course, Gary Ross eventually got the job and turned The Hunger Games into a global success. But, without taking anything away from Ross's work, aren't you curious about what it would have looked like under someone else's guidance? Tancharoen shared his original pitch reel, cobbled together from other films to give a sense of the tone and style of his own Hunger Games, with Slashfilm. You can take a look at it below:
At Slashfilm they also have an extensive interview with Tancharoen, in which he talks about the value of making a pitch reel as an exercise, and all the logistical problems in creating what's really just a mashup, done incredibly well and professionally. You can imagine a lot of Hunger Games fans cobbling together their own version of the movie from previous films, as Tancharoen does here, but his work bears the clear mark of a director, and hints at a more sci-fi heavy version of the film that could have been really interesting to see come to life.
And hey, we still don't know who will direct the two-part Mockingjay to end the Hunger Games series-- so maybe this will help Tancharoen get the job after all. Hopefully he didn't have his heart too set on casting Zac Efron as Peeta, though.
Your Daily Blend of Entertainment News
Staff Writer at CinemaBlend