The White Ribbon Gets The Blue Ribbon at Cannes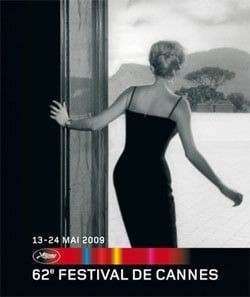 Maybe I'm just terribly unsophisticated, but whenever I hear which movie won the Palme d'Or at the Cannes Film Festival, I automatically think, "I should probably see that," and then let the idea die a slow death in the back of my mind. So it seems as though The White Ribbon, the 2009 Palme d'Or winner, will be the next movie to add to the list of "culturally significant" movies that people pass on to watch Land of the Lost.
Directed by Michael Haneke, who is definitely not a rookie at Cannes having won a Director's award and a Gran Prix award in previous years, The White Ribbon tells the story of a small German town in the years building up to the first World War. The film has earned high praise from critics, but it's doubtful that American audiences will get a sincere chance to connect with it.
The only American film to win an award this year was Inglourious Basterds, whose Christoph Waltz took home the prize for acting. French actress Isabelle Huppert served as the president of the jury. You can check out an abridged list of the winners below. For a completely list, head over to THR.
Palme d'Or
The White Ribbon (Michael Haneke, Germany-France-Austria-Italy)
Grand Prix
A Prophet (Jacques Audiard, France)
Lifetime achievement award
Alain Resnais, Wild Grass (France)
Director
Brillante Mendoza (Kinatay, France-Philippines)
Jury prize
Fish Tank (Andrea Arnold, U.K.), Thirst (Park Chan-wook, South Korea-U.S.)
Actor
Christoph Waltz, Inglourious Basterds (U.S.-Germany)
Actress
Charlotte Gainsbourg, Antichrist (Denmark-Germany-France-Sweden-Italy-Poland)
Screenplay
Mei Feng, Spring Fever (Hong Kong-France)
Your Daily Blend of Entertainment News
Thank you for signing up to CinemaBlend. You will receive a verification email shortly.
There was a problem. Please refresh the page and try again.