The Wolverine Takes Place After All Other X-Men Movies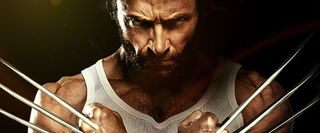 X-Men Origins: Wolverine, as is pretty obvious from the clumsy title, was a prequel to the first trilogy of X-Men films that was apparently intended to be the first of many. Showing us how Hugh Jackman's Logan went from being a soldier of fortune to a grieving superpowers mutant, the first standalone Wolverine movie had a lot of backstory and not a whole lot of interest, the kind of hit that absolutely nobody wants to replicate. So with the upcoming The Wolverine, with a new director and new story to go with it, fans are hoping for a change-- and now we've learned just how big a change we can expect.
Director James Mangold, talking to Empire, has revealed that the events of The Wolverine will take place after all of the other X-Men films, meeting Logan after the group of mutants has disbanded. Here's how Mangold explains it:
But don't expect The Wolverine to be a sequel based on anything we saw in X-Men: The Last Stand, Brett Ratner's much-unloved threequel. Mangold also says he's not worrying about continuity from any of the previous films in this one:
If you want to know more about The Wolverine, you can ask Mangold or Hugh Jackman yourself-- the two of them will be participating in a live chat from the Australia set next Monday. You can find out more details about that here. And for the full Wolverine movie experience, you don't have to wait much longer-- the movie is set for release July 26 next year.
Staff Writer at CinemaBlend
Your Daily Blend of Entertainment News
Thank you for signing up to CinemaBlend. You will receive a verification email shortly.
There was a problem. Please refresh the page and try again.