Wonder Woman: 5 Major Things You Need To Know About Her Upcoming Movie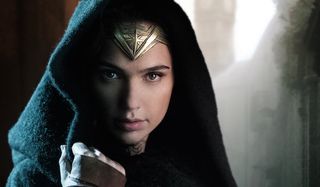 This weekend, moviegoers are getting their first cinematic Wonder Woman in Batman v Superman: Dawn of Justice, but they'll really get to see what Gal Gadot's iteration of the character has to offer when her solo movie comes out on June 23, 2017. Because Wonder Woman is largely a period piece, much of the news surrounding the movie so far has centered on her journey through the outside world during World War I. Now we finally get a peek into Wonder Woman's mystical home: Themyscira.
Earlier today, fans got their first look at Diana on her native island with three of the movie's other leading ladies. Along with the photo, director Patty Jenkins gave some important details on Diana's time there, the key figures in her life and how Wonder Woman's crew went about crafting the Amazon environment's look and culture. Here are the five biggest takeaways from the Entertainment Weekly report.
Diana Is The Only Child On Themyscira
It turns out there's more that makes Diana unique from the other Amazons besides her going into the outside world to fight crime. It turns out that Diana is the only child living on Themyscira. So on an island filled with adult, immortal women, she was the lone little one running for a while, and even after "growing up," she still wasn't nearly as experienced as the other Amazons.
As opposed to her original made-out-of-clay origin, Wonder Woman is following in the New 52's footsteps by having Diana be the daughter of Hippolyta and Zeus, making her a demi-goddess. It remains to be seen how the other Amazons originated in the DCEU, but in the Post-Crisis DC universe, they were the reincarnated souls of women killed by men in the pre-historic years that were later given new bodies formed from clay by the five Olympian goddesses. Maybe their background will be something similar in the movie.
Meet Hippolyta, Antiope and Menalippe
Fortunately for Diana, she has three mentors looking out for her in Wonder Woman: her mother, Queen Hipppolyta (played by Connie Nielsen, seen above); her aunt, General Antiope (played by Robin Wright); and Antiope's lieutenant, Menalippe (played by Lisa Loven Kongsli). Hippolyte has been part of the Wonder Woman mythology since the character's debut in 1941, while Antiope and Menalippe earned prominent roles when George Perez started writing the Wonder Woman comic book in the 1980s.
Although the three women each have Diana's best interests at heart in Wonder Woman, they have their own ideas on how to raise and train her. Hippolyta wants to shield her daughter from the outside world, but Antiope wants to prepare her for what the rest of the world is like. We know that eventually Diana will leave Themyscira and arrive in Europe during World War I, so despite her mother's best efforts to keep her at home, Diana's curiosity will overcome that, and hopefully Antiope's lessons prepared her enough for what's ahead.
Where Themyscira Is Filmed
Wonder Woman has been shooting its World War I scenes primarily in London, England, but for Themyscira, the movie shot footage on the "exotic" islands off the coast of Italy and Southern China. These locales are intended to enhance the "otherworldliness" of the scenes shot on Italy's Amalfi coast, which is where we'll see Gadot and the other Amazon actresses interacting.
Director Patty Jenkins also talked about how difficult it was designing Themyscira for the DCEU, and the constant question she asked during the process was, "How would I want to live that's badass?" Working only off that group shot of Diana, Hippolyta, Antiope and Menalippe, it's hard to tell at this point what Themysicra has in store for moviegoers, but no doubt we'll see at least one promo image of the Amazon home before the year is up.
The Island's Influence
If you're not familiar with the Wonder Woman mythology, you should know that Diana's background is rooted in just that: mythology. Specifically Greek mythology, hence the inclusion of mighty figures like Zeus. However, according to producer Charles Roven, there's more to it than that. As he put it:
Themyscira's original name in the comics was Paradise Island, but even in the modern era it's still called that occasionally. Judging by Groven's comment, it sounds like it's a magical place to be, both figuratively and literally. While the Amazons are warriors, if they're anything like their comic book counterparts, they also know how to live the good life, and anyone would be lucky to visit there. That said, if you're a man, don't get your hopes up of walking on Themyscira's shores. With a few exceptions, the Amazons have never been keen on having testosterone oozing everywhere.
The Perks Of Amazon Battle Gear
Rather than wear the same kind of armor that men don for fights, Patty Jenkins wanted the Amazon battle gear in Wonder Woman to have a more "authentic" feel that was appealing to women. Together with costume designer Lindy Hemming, they designed looks that showed of the women's shoulders and legs, but still maintained practicality. Much of these looks were also inspired by features from the comics, like the bracelets and high-heeled shoes. Jenkins specifically commented on the latter fashion choice, calling it "total wish fulfillment" and while the Amazons do have flats for "heavy fighting," the director wanted the eponymous hero to look "hot as hell."
Given how powerful and invulnerable the Amazons are, the armor is likely more ceremonial than necessary, but still, you'd think they would want to cover their legs in battle as well. Okay, so a normal sword or arrow probably wouldn't do anything, but what about a mystical sword or arrow? Wouldn't it be nice to have some mystical plating to block a blow from such weapons?
Your Daily Blend of Entertainment News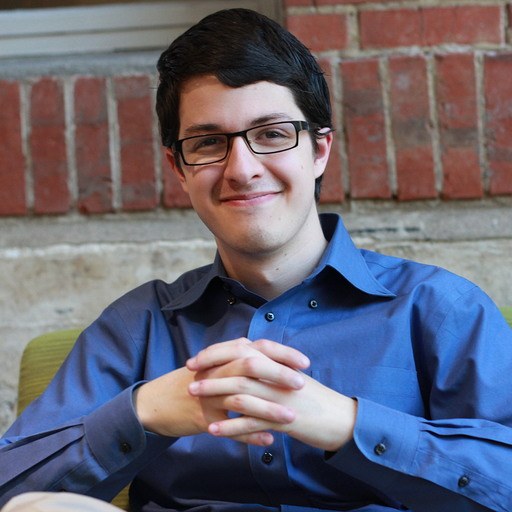 Connoisseur of Marvel, DC, Star Wars, John Wick, MonsterVerse and Doctor Who lore. He's aware he looks like Harry Potter and Clark Kent.