Wonder Woman Movie Finally Happening?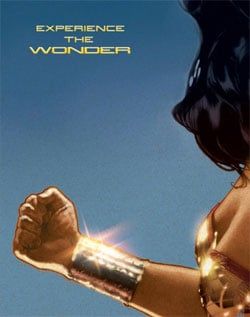 Warner Bros. has been trying to get a Wonder Woman movie made for more than half a decade and at one point Joss Whedon was supposed to be the guy making it. He's since jumped over to Paramount and Marvel, where he's making The Avengers. So where does that leave Wonder Woman? By all rights the project should be dead in the water, but rumor has it that a big, big announcement could be coming tomorrow at San Diego's Comic Con during the Warner Bros. panel.
The Playlist says that Wonder Woman may be happening at last and that David Goyer, who wrote Batman Begins and all three Blade movies, is involved. They believe WB is about to announce a Wonder Woman movie to be released in 2013. What's unclear is, if true, exactly where Goyer fits in.
Goyer wrote Batman Begins so he might seem like the guy you'd want in charge of a big superhero movie. But as a director he brought us mostly horrible movies like Blade: Trinity, The Invisible, and The Unborn. Let him write it, sure, but David Goyer is not the guy you want in charge of your next big, blockbuster superhero franchise.
Your Daily Blend of Entertainment News
Thank you for signing up to CinemaBlend. You will receive a verification email shortly.
There was a problem. Please refresh the page and try again.