Wreck-It Ralph Trailer Goes On An 8-Bit Adventure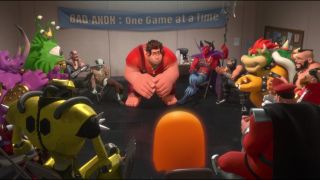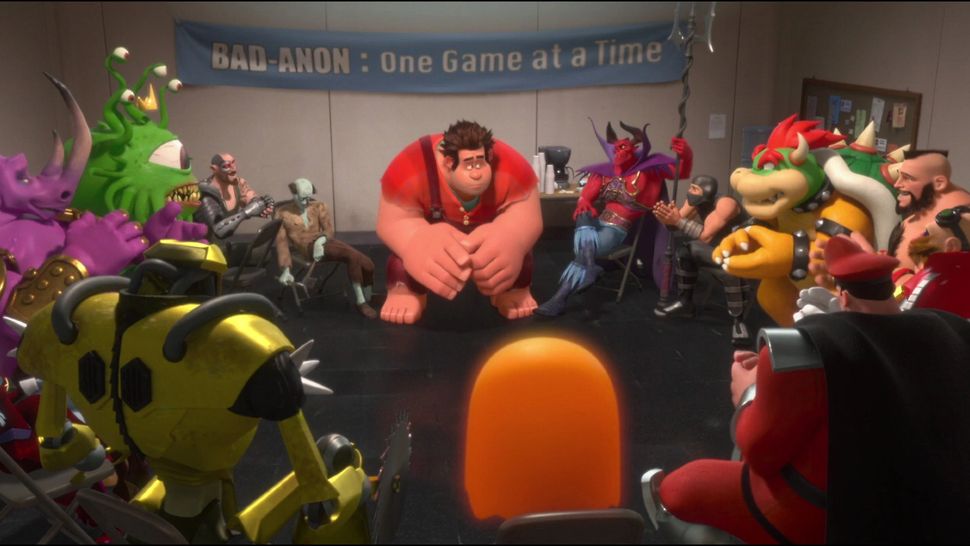 (Image credit: Walt Disney Studios Motion Pictures)
Though Pixar movies tend to be the first things that come to mind when you think of animated movies from the Disney stable, the separate Disney Animation unit turns out some excellent animated films themselves, from the adorable Bolt back in 2008 to the super-clever fairy tale spin Tangled. This year Disney Animation is back with a new character who comes from the earliest days of computer animation: the world of 8-bit video games. Meet Wreck-It Ralph, the title character of their new movie, which just debuted a trailer over at MSN. Take a look below.
If you're a video game fanatic, you can probably spend years sorting through all the references in here to other games. It's especially unnerving when you get to the end, and not only have they perfectly recreated a Halo-style warfare video game, they've inserted a character who looks exactly like Jane Lynch; it's one thing to see 8-bit Ralph leap into more realistic games, but a whole other to leap into the uncanny valley and realize just how realistic video games have gotten.
Of course, along with all the Easter Eggs for video game fans, Wreck-It Ralph looks like the familiar Disney adventure story of a character setting out into the world to find out who he really is. The nice thing about the video game twist is it makes the story feel new, and of course the voice of John C. Reilly as the misunderstood bruiser couldn't be better cast. Wreck-It Ralph comes to theaters on November 2, and while we're still focusing our excitement on Pixar's summer release Brave, we'll be more than ready to give Ralph a look come fall.
Your Daily Blend of Entertainment News
Staff Writer at CinemaBlend