Zoolander 2 Just Dropped An Elaborate Poop Joke, Watch It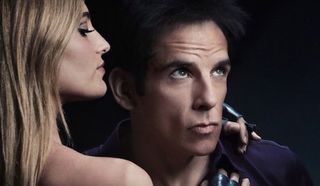 Fans of Blue Steel and its follow up, Magnum, have been waiting since 2001 to see what male supermodel Derek Zoolander has up his sleeve for a new signature look. It was to the point where, despite all the talk constantly swirling around, I didn't actually think this would happen. But here we are, just a few weeks away from Zoolander 2. To hype the long-awaited sequel, Paramount has released a faux commercial that highlights the sophisticated level of comedy you can expect. Nah, just kidding, it's a poop joke, but a really elaborate one.
In the years since we last saw him, Derek Zoolander may have fallen out of the world of high fashion, but as this new look at Zoolander 2 reminds us, "nothing attracts like the scent of number two." To be honest, I've never been the biggest fan of Zoolander (that gasoline fight, however, is pure cinematic gold), but this latest peak at the sequel is really damn funny.
I almost spit coffee all over my computer when Will Ferrell yells, "Look, they're sexy fighting," and Zoolander as a centaur (is it still a legitimate centaur if he's part cow, or does he have to be part horse? Is there such a thing as a cow-centaur?) is an image that I'll never be able to wash out of my brain.
This brief glimpse at the movie doesn't really give you much of an idea of what Zoolander 2 is actually about, but I think it hits on the most important part, the ridiculous, over-the-top humor. If we're being up front, knowing that's what's in store is going to draw way more fans than any of the specific plot details. Seriously, Kristen Wiig, almost unrecognizable under all that crazy make up and her insane outfits, should be enough to get a fair number of you to check this out on its own.
When the most really, really, ridiculously good looking people in the world start getting assassinated with Derek Zoolander's Blue Steel look on their faces, Interpol recruits the former model (Ben Stiller), along with his friend Hansel (Owen Wilson), to put a stop to the killings. All the while, Derek's former rival, Mugatu (Will Ferrell) is plotting his own revenge.
Paramount also dropped a couple of new posters promoting their new "scent," though they just look like pretty straightforward takes on those ubiquitous perfume and cologne ads you see in every magazine you pick up.
Though this one of Zoolander wrapped in furs is pretty amusing.
Directed by Ben Stiller, Zoolander 2 hits theaters on February 12, just in time for Valentine's Day.
Your Daily Blend of Entertainment News
Thank you for signing up to CinemaBlend. You will receive a verification email shortly.
There was a problem. Please refresh the page and try again.