Spider-Man: Homecoming Has Three Villains, And Now We're Concerned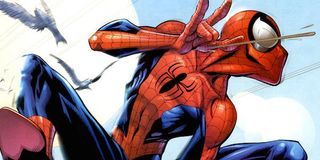 Over fourteen years and six movies, including Captain America: Civil War, Spider-Man has built a solid reputation as one of the most successful superhero movie franchises. However, it hasn't all been smooth sailing. There have been occasional problems, and one that specifically plagued Spider-Man 3 and The Amazing Spider-Man 2 was including too many villains. It's a problem that has also plagued other comic book movies, but by now, one would think that the Spider-Man movies would avoid falling into that overcrowded pit ever again. However, it doesn't look like next year's Spider-Man: Homecoming has learned from this mistake, as the production has added yet another villain, who will be played by Fargo star Bokeem Woodbine.
After being unofficially reported yesterday, THR broke the news today that Woodbine (also known from movies like Prometheus and the Total Recall remake) will play one of Spider-Man: Homecoming's antagonists, making him the movie's third baddie, after Michael Keaton and Logan Marshall-Green. No other details were provided about his character, which is no surprise given how secretive Marvel and Sony have been with most of the other castings. Woodbine is the seventh actor who's been added to the movie in this week alone, following behind Neighbors' Hannibal Buress, Beast of No Nation's Abraham Attah, Better Caul Saul's Michael Mando, Isabella Amara, Jorge Lendeborg Jr. and J.J. Totah. The movie's primary stars include Tom Holland as Peter Parker/Spider-Man, Marisa Tomei as Aunt May and Robert Downey Jr as Tony Stark/Iron Man.
So right now, Spider-Man: Homecoming reportedly boasts three villains, and that's not including the common criminals that Spidey will likely be beating up at some point during the movie to show off his talents. Neither Marvel or Sony have yet to officially announce who the movie's villains will be, but right now, the various rumors and reports point to Michael Keaton playing The Vulture. While a villain hasn't been directly or indirectly assigned to Logan Marshall-Green yet, The Tinkerer has also been rumored to appear as the man who builds Vulture's flight suit. Bokeem Woodbine stands just as a good a chance of being Tinkerer as Marshall-Green, or he could be another secondary antagonist, like Shocker or Scorpion. He could even a corrupt, corporate figure who may be scheming against the main antagonist, but is still a bad person in their own right. Whoever he ends up being, it's understandable if Spider-Man fans are worried now about so many villains in the story.
Let's wind the clock back to 2007. After using Green Goblin and Doctor Octopus in Spider-Man and Spider-Man 2, respectively, Spider-Man 3 tripled its villain output with Sandman, New Goblin and Venom. While Sandman may have been adapted somewhat decently, New Goblin was simply Harry Osborn gliding around in a snowboarder-like outfit with Goblin weaponry, and the common consensus is that the movie's Venom was a pale imitation of his comic book counterpart, both in size and personality. Fast forward to 2014, where The Amazing Spider-Man 2's three villains were arguably treated worse. Paul Giamatti's Rhino was ridiculously campy during his 10-15 minutes of screen time (though you have to commend the actor for his enthusiasm), Jamie Foxx's Electro felt like a Batman Forever Riddler ripoff and while Dane DeHaan looked creepy as Green Goblin, the character felt more interesting when he was a normal guy rather than a mutated freak. Oh, and it's worth noting that both of these movies were the most negatively reviewed of all the Wall-Crawler's cinematic adventures.
As you can see, the track record for Spider-Man movies with multiple villains isn't great, so it's unusual to see Spider-Man: Homecoming packing so many in, especially since this is Peter Parker's first solo movie in the Marvel Cinematic Universe. Sure, he may have just gone on an adventure with other heroes in Captain America: Civil War, but he's still early into his crimefighting career. Starting him out on just one baddie seems like the better course of action. Of course, that's not to say that all three villains will necessarily be treated equally. Maybe Michael Keaton's character is the super villain of the bunch, and Logan Marshall-Green and Bokeem Woodbine are either flunkies or won't have nearly as much screen time. Maybe they're not even members from Spider-Man's rogues gallery, instead being original characters. That last idea seems unlikely given how the MCU loves to adapt preexisting characters, but it's not impossible.
Obviously it's impossible to fully judge a movie based solely on vague casting reports. Hell, we may not even get a good sense of what Spider-Man: Homecoming will be like until the the first trailer comes out. Still, taking into account how the previous Spider-Man movies with three villains turned out, it's not unreasonable to be concerned. Who knows, considering how many casting reports have come out for this movie in the last month alone, there could even be a fourth villain added to the mix. It's already been made clear that Spider-Man: Homecoming will feel different from the previous entries, like through its coming-of-age tone and added humor. Maybe director Jon Watts and writers John Francis Daley and Jonathan M. Goldstein have a better handle on juggling multiple antagonists. If Michael Keaton, Logan Marshall-Green and Bokeem Woodbine are indeed playing three established Spidey rogues, let's hope this latest feature does a better job of adapting and balancing their roles than its predecessors did.
Spider-Man: Homecoming swings into theaters on July 7, 2017.
Your Daily Blend of Entertainment News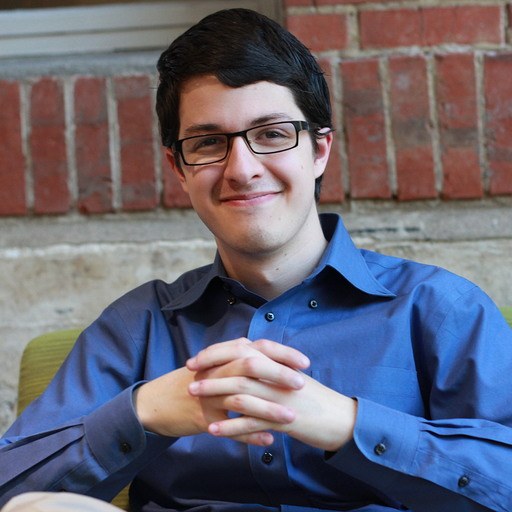 Connoisseur of Marvel, DC, Star Wars, John Wick, MonsterVerse and Doctor Who lore. He's aware he looks like Harry Potter and Clark Kent.