11 Great RomComs You Can Stream On Netflix Right Now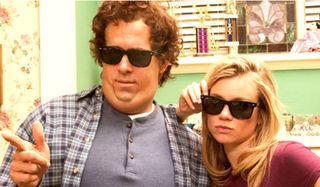 The Netflix Instant universe is vast, and full of many delights from all corners of cinema. Chances are, if you're in the mood for a certain genre, there's at least 11 movies that'll scratch the itch. Which is why, on a weekly basis, we here at Cinema Blend will bring you the 11 most interesting offerings in a genre, all of which are available for streaming through your Netflix account.
Last week, we made you laugh with a choice selection of 11 gut-busters, and we want to keep the train of good feelings rolling! Only this week, we're going to slow down the laughs, and add in a little love. Good rom-coms are hard to find, but damn it when we put our minds to it, we deliver! To that point, we submit the following 11 great rom-coms you can watch on your Netflix Instant queue right now! Though we'd recommend you read the entire list before running off, as no two rom-coms are alike, and your special someone deserves only the best.
Serendipity
Smart, funny, and as sweet as the ice cream parlor featured in the film itself, Serendipity is one of those flicks that was vastly overlooked by mass audiences, but caught on with a special handful of movie fans. And thankfully so, considering John Cusack and Kate Beckinsale are absolutely adorable as a couple who, after a magical night of ice cream and ice skating, leave their reunion to the fates. Years later, both are engaged and heading towards what they think is happiness... so naturally, that's when they meet up again. A very modern love story that remembers to keep it sweet, Serendipity is well worth your time.
Roman Holiday
Sometimes, when it comes to the subject of love and laughter, you need to trust the classics, and Roman Holiday is the epitome of classic romance. When European princess Ann (Audrey Hepburn) meets ex-pat reporter Joe (Gregory Peck), one side is clearly out to benefit from their chance meeting. But, as love would have it, the more Joe gets to know the woman who presents herself as "Anya," the more that he falls for her. Serving as the template for many rom-coms that would come after it, Roman Holiday is one of those films that's stood the test of time, and for very good reason.
13 Going On 30
A comedy in the vein of Tom Hanks' Big, 13 Going On 30 tells the story of young Jenna - a girl who's in a hurry to grow up. After she's exposed to some magic dust, she gets that wish, as she makes the titular jump from her teens into adulthood. Spoiler alert: it's not as easy and glamorous as she'd hoped, as the pressures of working for a fashion magazine, while juggling romantic relations on the side, are much more stressful than slumber parties and cliques ever were. But throughout it all, Jennifer Garner has an energy and an unbreakable spirit that makes it hard not to root for her success. Hopefully, that's enough to win over best friend turned love interest Mark Ruffalo in the end.
The Decoy Bride
If you're a David Tennant fan, you either love him for being The Doctor from Doctor Who or you hate him for playing Kilgrave on Jessica Jones. No matter how you're familiar with him, you're going to definitely going to love his role in The Decoy Bride, as he plays a writer torn between his Hollywood actor fiancee (Alice Eve) and a local woman paid to pretend that she's his fiancee (Kelly McDonald.) Of course, in the tradition of farcical romantic comedies, making a decision is hard, and filled with hysterically sweet complications. If you're a Tennant fan, or if you just enjoy your comedy with a Scottish flare, then look no further.
Seeking A Friend For The End Of The World
Not all romantic comedy centers around the romance, in fact Seeking A Friend For The End Of The World only really delves into the romantic aspect towards the end of the film. At the heart of the film is a story about Dodge (Steve Carell) and Penny (Keira Knightley): two strangers who have emotional baggage, and the same apocalypse bearing down upon them. With an incoming asteroid threatening Penny's last wish to see her family in England before the end times, a road trip through the decaying moral core of the world ensues. Only, instead of going totally amoral like Fear and Loathing In Las Vegas, the film we see here only serves to reinforce the budding romance between our two protagonists. With enough love, comedy, and gravity to really make an impact, you're bound to embrace whoever you watch this film with, as it reminds us that life is too short not to truly love.
Love Actually
If there was ever a romantic comedy hall of fame, then Richard Curtis deserves the first slot. After taking the world storm in the late 90's as a romantic comedy writer, Curtis eventually went on to write and direct the perfect holiday crossover rom-com, Love Actually. Telling ten interconnecting stories of love, loss, and betrayal, Curtis used his first directorial gig to assemble a cast for the ages. Whether it's Liam Neeson grieving over the loss of his wife, Hugh Grant trying to balance his job as the UK Prime Minister and his affection for a staffer in his employ, or Emma Thompson and the late Alan Rickman fighting through a rough patch in their marriage, you can feel love permeate each and every frame of this film. Though don't let that description fool you, as Richard Curtis remembered to pack the laughs.
The Holiday
Remember that romantic comedy hall of fame we proposed in the last frame? Well, the next two films will prove that Nancy Meyers deserves a spot in the inaugural class that would see Richard Curtis inducted. While Meyers' films are a little more formulaic in nature, they aren't any less feeling. Example #1 is none other than her charming, also holiday themed entry, The Holiday. When Iris (Kate Winslet) and Amanda (Cameron Diaz) need a change of scenery, following some tough breaks involving their love lives, they decide to switch places and take a well deserved, title friendly, vacation. It's during this swap that Iris meets Miles (Jack Black) and Amanda meets Graham (Jude Law), and nothing promises to ever be the same again. If there was any one thing about The Holiday that we'd try to use in order to sell you on it, it would be the fact that Jack Black has never been any more heartwarming or charming than he is in this movie. That alone should have you queuing this up for later viewing.
Something's Gotta Give
Of course, Nancy Meyers not only knows how to tell stories of romance, she also knows how to tell stories about aging with grace. In the case of Something's Gotta Give, we're introduced to Jack Nicholson's character, Harry, who's far from graceful when it comes to his age. Of course, a heart attack, and an introduction to his girlfriend's mother (Diane Keaton) are all he needs to start cleaning up his act. Much like Jack Black before him, Jack Nicholson gives the most charming, and endearing performance he's ever delivered, complimenting Diane Keaton's already sparkling record as a rom-com veteran. Watching these two work together is a thing of magic, and something that you should see for yourself.
Just Friends
Where has this Ryan Reynolds guy been hiding? It's like he's made all of these really good movies that people didn't notice, until he finally got to play the role of his dreams in Deadpool. Suffice it to say that if you're a true blue Ryan Reynolds fan, you already know that Just Friends is one of those movies that breaks the convention of the gentle, safe romantic comedy. In its place is a raunchy, snarky comedy with a heart that's still made of gold, albeit the type of gold that'll make fun of your retainer if you're forced to wear it again. Of course, Reynolds isn't the only comedy heavyweight in the game, as Anna Farris, Amy Smart, and Chris Klein are all present and accounted for, making this yet another rom-com with a Christmas flare that you should watch under the mistletoe.
Adventureland
Jesse Eisenberg and Kristen Stewart shouldn't work as a romantic comedy team. At least, that's what the common misconception is, as Adventureland has already put that line of thought to sleep. Set in the golden year of 1987, Eisenberg's James meets Stewart's Emily while working in the Games department at the theme park the film gets its title from. It's an awkward set-up, to be sure, as Emily is kind of seeing Mike, played with equal amounts of charm and sleeze by Ryan Reynolds. But what's a love triangle between co-workers, right? Director Greg Mottola takes the nostalgic feelings he indulged in with Superbad, and injects them with a heart that was left unseen in that previous film, making the uneasy chemistry between his leads into a thing of beauty. Fingers crossed the pair find that magic again, as they reunite for Woody Allen's Cafe Society this year.
Kate & Leopold
Time travel complicates everything, especially when you're a noble from the 1800's (Hugh Jackman) who's fallen in love with a woman way past his time (Meg Ryan.) And yet, Kate & Leopold somehow works, as both a film and a romantic coupling. With Kate's business minded lifestyle clashing with Leopold's more spirited and scientific nature, the two are destined to fall in love, and make each other all the better for it in the process. As with any good rom-com team, Ryan's experience and Jackman's eager participation make for an lovely ride through the oceans of time, and the streets of 2001 Manhattan.
Your Daily Blend of Entertainment News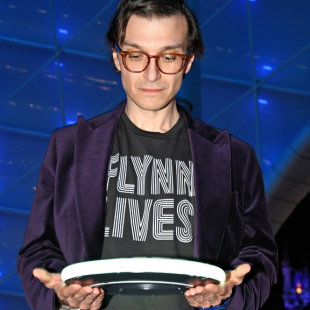 Senior Movies Contributor
CinemaBlend's James Bond (expert). Also versed in Large Scale Aggressors, time travel, and Guillermo del Toro. He fights for The User.