New Rogue One Trailer Is The Best Yet, Watch It Now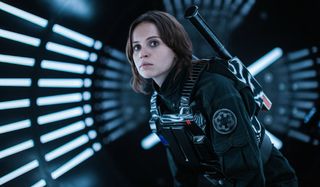 LucasFilm has been very calculating with regards to its Rogue One: A Star Wars Story promotion. The studio knows that it has a challenge marketing the first standalone Star Wars adventure, because there's a need to educate the public on the story's unusual setting -- and its place on the Star Wars timeline -- while also protecting the movie's choice secrets. Early trailers focused on the introduction of Jyn Erso (Felicity Jones), an upstart fighter in the ongoing Rebellion. Now the second trailer has dropped, and it has plenty of more footage for fans to analyze. Check it out right now.
After months of waiting, the new Rogue One trailer finally arrived tonight during the Olympics. There's a lot to absorb from this new preview, but let's start with the main players. We were already acquainted with Felicity Jones' Jyn Erso in the teaser, but this new look gives us cool moments with Diego Luna's Cassian Andor (a Rebel intelligence officer), Jiang Wen's Baze Malbus (who's awesome with that blaster), Donnie Yen's Chirrut Imwe (a talented spiritual warrior) and Forest Whitaker's Saw Gerrera (who is now rocking hair). We also get to hear K-2SO (voiced by Alan Tudyk) for the first time, and he's every bit the smartass we've heard about. Of course, there wouldn't be a conflict without a main villain, and while we don't know the full extent of what Director Orson Krennic has planned, this is the most intimidating we've seen him yet. Oh, and we'd be remiss if we didn't mention that shot of the legendary Darth Vader at the end. It's only of his back for a few seconds, but to the casual moviegoers, this reveals that one of cinema's greatest villains is back.
While the character moments in the new Rogue One trailer were great, this preview shines best with the action. From Malbus taking out an AT-AT with a missile to stormtroopers being blasted off their feet, it looks like fans don't have to worry about the movie shying away from the horrors of war. Obviously we won't be getting Saving Private Ryan-level gore, but the focus of this Anthology movie is the soldiers on the ground who are in the rough of it. These Rebels may not be as well known as Luke Skywalker's or Leia Organa's, but they're still undeniably key in the battle against the Empire. It's also cool to see how much sleeker these starships look decades after the Original Trilogy was released, though we did get to see new X-Wings and TIE Fighters last year in Star Wars: The Force Awakens.
Directed by Gareth Edwards (Godzilla), Rogue One: A Star Wars Story is set in the time period between Episode III -- Revenge of the Sith and Episode IV -- A New Hope. Working off of the knowledge we obtained in the crawl for A New Hope, it tells the story of the Rebellion soldiers who were recruited to steal the plans for the Death Star, a planet-sized weapon created by the Empire that -- when operational -- could have ended the scrappy Rebellion once and for all. Similar to the animated series Star Wars Rebels, Rogue One leans on all new characters to the Star Wars universe, but also features recognizable characters from past movies, including Mon Mothma (Genevieve O'Reilly), Bail Organa (Jimmy Smits) and Saw Gerrera (Forest Whitaker). And, of course, Darth Vader, who'll be voiced once again by James Earl Jones.
Rogue One: A Star Wars Story will be released on December 16.
Your Daily Blend of Entertainment News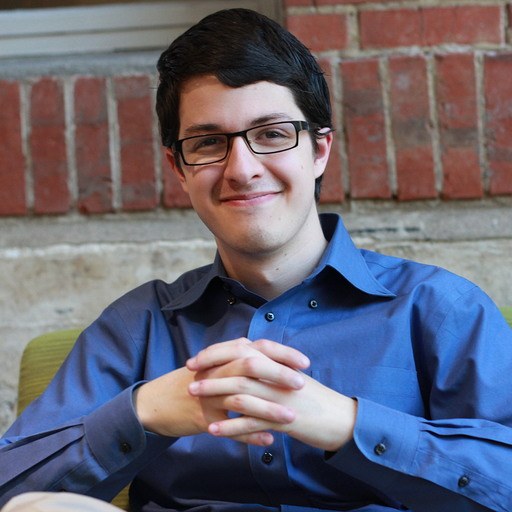 Connoisseur of Marvel, DC, Star Wars, John Wick, MonsterVerse and Doctor Who lore. He's aware he looks like Harry Potter and Clark Kent.