11 Awesome Films Heading To Video On Demand In September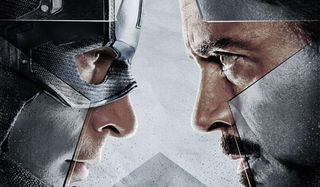 September traditionally means back to school, cooler weather starting to find its way back into our hearts, and the end of the summer movie season. However, that doesn't mean the entertainment has to stop, as flicks that you either enjoyed or didn't get the chance to see at the beginning of the summer are heading to the home video / VOD market. Which means it's time to bring the fun home, and you can do just that with the following list of 11 video on demand picks coming to your TV screen this September.
Captain America: Civil War
The biggest hit of the summer, and of 2016 so far, was one of the first films to hit the market this season. And now you can watch or re-watch the political action/adventure of Captain America: Civil War as many times as you want. Considering all of the insider info that's leaked out of The Russo Brothers involving both Civil War and The Avengers: Infinity War, a good revision of Cap and Iron Man's spectacular showdown is in order, so as to really take in what's going on with the Marvel Cinematic Universe. Also, that airport scene. How can you refuse another go with the airport scene?
Now You See Me 2
Despite getting some pretty good reviews, Now You See Me 2 seems to be one of those movies that's gotten lost in the shuffle this past summer. Of course, that just means the rental market is the perfect place to discover what could be one of your new favorite films of the summer. With the Four Horsemen (Lizzy Caplan, Jesse Eisenberg, Dave Franco, and Woody Harrelson) back in action, and an eccentric millionaire (Daniel Radcliffe) blackmailing them into stealing something that could tip the scales of the world in his favor, the stakes are higher than ever. Luckily for us, the laughs and the illusions have followed suit.
Skiptrace
With the huge Chinese opening that Skiptrace enjoyed earlier this summer, as well as the exclusive run that the film's been enjoying on DirecTV video on demand, it's time for everyone else to see Jackie Chan and Johnny Knoxville explode onto the screen. Knoxville plays a gambler who's in the wrong place at the wrong time, which leads to him being wanted by Chinese mob. So leave it to Chan's Hong Kong detective to protect Knoxville, while taking on the mob himself. Action, wisecracks, and amazing stunts ensue.
Money Monster
Can we now admit that releasing a Jodie Foster drama during the summer was a bad idea? While Money Monster surely looked like it was an interesting social drama, with George Clooney and Julia Roberts in its cast, it wasn't the type of movie that people would release in a season technically packed with spectacle and adventure. Still, the story of Clooney's financial talking head and Jack O'Connell's hard luck man trying to uncover economical malfeasance is too good for us to pass up. Which means this one's obviously on our watch list for this month.
The Conjuring 2
Admit it: The Conjuring 2 scared you half to death. James Wan's sequel not only did its job, it did it well, and the success of Lorraine and Ed Warren's further exploits means you'll be scared yet again in the almost assured sequel. Seeing as Aquaman is top priority for the Wan camp at this moment, it looks like any third adventure will be longer in the making than expected. Which means you have plenty of time to scare your friends, and even yourself, with this second trip into the world of the living and the dead.
Neighbors 2: Sorority Rising
Opening in the wake of Captain America: Civil War is pretty much a sure-fire sign that you're going nowhere fast. However, Neighbors 2: Sorority Rising managed to buck those sorts of expectations, becoming a quiet summer hit for the comedy genre. Though it still doesn't look like too many people took time out from watching superheroes battling over their rights in order to watch a pair of parents, and their fraternal allies fight against a hell-raising sorority. Still, Neighbors 2: Sorority Rising seems like a movie that'd do better with a group of friends, a VOD purchase, and some pizza and beer to set the mood. Have at it, folks!
Teenage Mutant Ninja Turtles: Out of the Shadows
If you avoided taking your kids to see Teenage Mutant Ninja Turtles: Out of the Shadows when it was in theaters, you've more than likely dodged a bullet. However, that doesn't mean you're completely home free, as the follow-up to 2014's big ticket reboot is heading to the home video / VOD frame faster than you can say "deep dish." But think of it this way: VOD and rental prices are more forgiving than theatrical screenings, especially with a 3D film. Even if you were curious about how good the second entry in the new Teenage Mutant Ninja Turtles canon actually is, you'll get that chance in September.
Central Intelligence
What happened to the Comedy genre this summer? Central Intelligence, on paper, should have been Kevin Hart's next big franchise to carry him into the comedic stratosphere. Pairing him with Dwayne "The Rock" Johnson should have only helped matters, but somehow these two didn't find the traction they needed at the box office this summer. Much like Neighbors 2: Sorority Rising before it, Central Intelligence is primed to be a home video hit that helps take the stress of your busy life away for one, consequence free viewing on your TV.
Hunt for the Wilderpeople
Currently, Taika Waititi is making his mark on the Marvel Cinematic Universe with the production of Thor: Raganrok, and from everything we've seen, he's keeping things light and fun in the middle of all the action. But earlier this summer, Waititi provided an unofficial audition reel to the MCU's viewing public in the form of Hunt for the Wilderpeople. Waititi's film tells the charming story of a foster uncle (Sam Neill) and a misadventure involving his nephew (Julian Dennison,) a manhunt under false pretenses, and the wilds of New Zealand. Should you like this film, or Taika Waititi's previous film, What We Do In The Shadows, then you should be in good shape to enjoy Thor: Ragnarok.
The Shallows
Films with limited settings can either be harrowing or boring. With The Shallows confining the action to a rough patch of seas, and pitting Blake Lively against a sea-faring menace, we're likely to log this one in the former category. The trailers did a mixed job of selling this picture, but with director Jaume Collet-Serra plying his trade once again, the intrigue factor on this one is too good to pass up. So if you're a fan of films like Non-Stop or Run All Night, then The Shallows should be right up your alley.
Warcraft
Warcraft has to be one of, if not the most successful domestic bomb that's gone on to international glory. The story of humans and orcs standing together against a common threat has a lot of movie-goer support, and actually managed to become a financial success with a big boost from the Chinese box office. So if you didn't go to the theaters to see Warcraft, you just might owe it to yourself to check it out on VOD, as it's the type of movie that can be typically overlooked at the theater, but become a booming hit on home video.
Senior Movies Contributor
CinemaBlend's James Bond (expert). Also versed in Large Scale Aggressors, time travel, and Guillermo del Toro. He fights for The User.
Your Daily Blend of Entertainment News
Thank you for signing up to CinemaBlend. You will receive a verification email shortly.
There was a problem. Please refresh the page and try again.