16 Books To Read Before The Movie Hits Theaters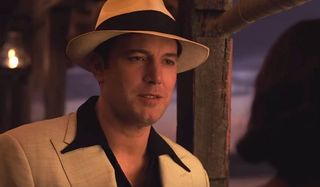 With The Girl On The Train being released into theaters this weekend, and with Jack Reacher: Never Go Back and Inferno to come, libraries are probably having a hard time keeping those books on the shelves. The big reason is that folks want to be able to say whether the book or the movie was better, as well as to find out whether they'll want to see the movie in the first place. Considering how many book to film adaptations there are out there, that's a lot of reading if you don't do it right.
Thankfully, we've got a handy rundown of the most important book to film adaptations that are coming in the next couple of years. In addition to our quick summaries for the book/movie combos you're about to research, we're also including links to both our Preview pages for each film, as well as an Amazon link to purchase these books for your own perusal. Bibliophiles rejoice, as we're about to conjure up that new book smell and run through a laundry list of books you should get your hands on between now and 2018.
Billy Lynn's Long Halftime Walk
Written by Ben Fountain, 2012 - Read the Book!
Movie Release Date: 11/11/16 - Get more info here.
Ang Lee's follow-up to his previous literary adaptations, Brokeback Mountain and Life of Pi, Billy Lynn's Long Halftime Walk follows the story of the titular war vet, and his reflections on everything surrounding an act of heroism that has sent him home on a "victory tour" celebrating his platoon's actions. While the trailer is selling a wistful film that's heavy with emotion, Ben Fountain's original novel contains more of a satirical and darkly comedic edge mixed in with a heavy punch.
Stories Of Your Life And Others (Arrival)
Written by Ted Chiang, 2002 - Read the Book!
Movie Release Date: 11/11/16 - Get more info here.
While Stories Of Your Life And Others is a short story collection, Story Of Your Life is the party of the Ted Chaing book you should pay extra attention to. This is the basis for Denis Villeneuve's Arrival, a film about an extraterrestrial species coming to Earth, and as such, this should be an easy read to knock off of the list. That being said, don't be surprised if you find yourself reading through some of the other titles included in Chiang's work.
A Monster Calls
Written by Patrick Ness, from an original idea by Siobhan Dowd, 2011 - Read the Book!
Movie Release Date: 12/23/16 - Get more info here.
A Monster Calls was created from a concept by children's author Siobhan Dowd, who sadly passed away after a fight with breast cancer - a battle that undoubtedly inspired the book's story of a young boy coming to terms with his mother's diagnosis. A novel with rich illustrations, A Monster Calls is a good warm-up for your tear ducts, as it will prepare you for the journey ahead in director J.A. Bayona's adaptation of the same name.
Live By Night
Written by Dennis Lehane, 2012 - Read the Book!
Movie Release Date: 12/25/16 (limited) / 01/13/17 (Wide) - Get more info here.
Things are going to get a bit tricky here. Dennis Lehane's Live By Night is actually the middle installment of a series of books that the author has centered around the fictitious Coughlan family. The Given Day is the book you'll want to start with for a complete picture, as Ben Affleck's character in the Live By Night movie, Joe, is introduced as a child in this installment, with his more mature countenance going on to lead the stories of Live By Night and World Gone By. But if you just want to get the barebones framework for the film, and work your way through the rest in your own time, Lehane's Live By Night is the tome to go with.
Fifty Shades Darker
Written by E.L. James, 2012 - Read the Book!
Movie Release Date: 02/10/17 - Get more info here.
Fifty Shades of Grey took the world by storm when it was published a few years ago, while also inspiring an equally successful film adaptation. But with the medium of film limiting the extent of the raw sexual content that James' steamy series has been known for, some moments are eventually going to be lost in translation. Needless to say, if you want your romance unfiltered, you're going to have to pick up a copy of the book version of Fifty Shades Darker and take it for a spin before you get ready to check out the big screen version set to be released in early 2017.
The Dark Tower Series
Written by Stephen King, 1982 - 2012 - Read the Book!
Movie Release Date: 02/17/17 - Get more info here.
There are two Stephen King films on this list - and both are going to be tricky for readers interested in catching up with the source material before the new film. They both have some quirks to how they're being adapted. In the case of The Dark Tower, it's been heavily implied that the film series will be a follow up to the original seven book series that King wrote. On top of this information, there's an eighth book, The Wind Through The Keyhole, that takes place between fourth and fifth books in that original series. So it's hard to nail down one specific book to read in preparation for the movie, but seeing as The Gunslinger is the first, and shortest, entry in the series, we'll say you should start there. That being said, if you're have time and you're up for the task, maybe just read the whole series.
It
Written by Stephen King, 1986 - Read the Book!
Movie Release Date: 09/08/17 - Get more info here.
And now we arrive at the second major Stephen King adaptation in the works. It, King's opus of childhood innocence gone by and the scourge of an evil clown terrorizing the adults he terrorized 30 years prior, is set to arrive in theaters early in Fall 2017. An earlier plan for the adaptation was to split the story into two movies, the first focusing on childhood versions of our protagonists, and the second film would detail the adult's battle with Pennywise the Clown's evil forces. However, plans for the adaptation have changed hands over its development, and it may only be one film now. The book is a 1,168 page epic, so block out a lot of time for this dark tale, but it's worth it.
Do Androids Dream of Electric Sheep (Blade Runner 2049)
Written by Philip K. Dick, 1968 - Read the Book!
Movie Release Date: 10/06/17 - Get more info here.
If you're familiar with Ridley Scott's brilliant 1982 sci-fi classic Blade Runner, you're more than likely set for the release ofBlade Runner 2049, the sequel that will be coming out in 2017. However, if you want to dig a little deeper into the literary origins of Philip K. Dick's tale of synthetic organisms that are "more human than human," it's best go to back to the story where it all started: Do Androids Dream Of Electric Sheep. This is especially because we have no clue where this new film will take us in terms of the world of Replicants.
Red Sparrow
Written by Jason Matthews, 2013 - Read the Book!
Movie Release Date: 11/10/17 - Get more info here.
This is one of the entries that most people may not be as familiar with, as the Red Sparrow Trilogy has been operating under the radar of Hollywood since 2013. The Red Sparrow novel was released in that same year, but it took until recently for the film industry to start building a plan to adapt the story of a Russian double agent and a CIA case officer she's assigned to seduce and compromise. This first in a trio of books could be the next big thing in adult literary adaptations, as Jennifer Lawrence and Joel Edgerton have been cast as the first film's leads - so that's who you've got to look forward to steaming up the big screen next November.
Let It Snow
Written by John Green, Maureen Johnson, Lauren Myracle, 2008 - Read the Book!
Movie Release Date: 11/22/17 - Get more info here.
One town, under a huge snowstorm. A whole bunch of teenagers, trapped by said snowstorm. Three unique author's voices telling three different stories that interconnect into one big bunch of YA romantic comedy. That, in essence, is Let It Snow, which basically sounds like a teenaged version of Love, Actually, minus the sad gifting of a Joni Mitchell CD. All at once heartwarming and hysterical, John Green's name will be the big marquee grabber (having previously written both Paper Towns and The Fault In Our Stars), but Maureen Johnson and Lauren Myracle's stories are heavy hitters themselves, helping to create one big overall story of snowbound romance.
Murder On The Orient Express
Written by Agatha Christie, 1934 - Read the Book!
Movie Release Date: 11/22/17 - Get more info here.
One of the most legendary murder mysteries of all time, Murder on the Orient Express is one of Agatha Christie's entries into the canon of her most famous detective character, Hercule Poirot. As a passenger on board the Orient Express, Poirot will have to work his way through his fellow passengers and find out which one is behind the murder of an American businessman also on board the train. Also, as an added bonus, this is the second oldest entry on the list, so make it a point to read this one before watching what may be a modernized adaptation, set to be directed by Kenneth Branagh and feature an amazing cast that includes Daisy Ridley, Johnny Depp, Michelle Pfeiffer, Judi Dench, and Michael Pena.
The Maze Runner: The Death Cure
Written by James Dashner, 2011 Read the Book!
Movie Release Date: 01/12/18 - Get more info here.
Chances are that if you're going to see The Maze Runner: The Death Cure, you're probably already a fan of the series. Keeping this in mind, it's also very likely you've read the other two books, as it hasn't been long since the film versions of The Maze Runner and The Maze Runner: The Scorch Trials hit theaters. So if you haven't read the last book, and want to do so before the finale of the post-apocalyptic YA trilogy is released in theaters, you should probably bone up on the final chapter while you still have time.
Fifty Shades Freed
Written by E.L. James, 2012 - Read the Book!
Movie Release Date: 02/09/18 - Get more info here.
You're this far into the dark and dangerous adventures of Christian and Anastasia after both Fifty Shades of Grey and Fifty Shades Darker. How you could get this far and not be curious as to how it all ends is a mystery to us. Every journey must come to an end, and if you leave yourself hanging after the second installment in this series then you may be a masochist... which means you should be reading Fifty Shades Freed anyway, as it's practically a fait accompli. Read about what happens to the two featured lovers on the page, and then go see the adventure play out on the big screen in early 2018.
Meg
Written by Steve Alten, 1997 - Read the Book!
Movie Release Date: 03/02/17 - Get more info here.
You're not reading enough books about gigantic prehistoric sea creatures. There's no use denying it - as even the most die hard of you book lovers have probably skipped most of the creature features on the sci-fi shelf. But if the immense megalodon featured at the center of Meg is a tough enough beast to give Jason Statham and his team a run for their money, then surely it is worth some time on a lazy weekend, no? It sounds like a freaky story about a seriously deadly shark, and if you're excited for the blockbuster adaptation, there's no better way to get ready than by reading the book.
Ready Player One
Written by Ernest Cline, 2011 - Read the Book!
Movie Release Date: 03/30/18 - Get more info here.
Ready Player One has to be one of the most hotly anticipated adaptations of a beloved piece of modern literature. With the treasure hunting sci-fi novel coming off as part Willy Wonka and the Chocolate Factory and part The Matrix, there's bound to be some intricacies in the hunt that will get lost in adaptation, which is being directed by none other than the legendary Steven Spielberg. On that subject, reading the book will also be the only place to see the story with all of its Spielberg references in tact - as the filmmaker is removing them from his version of the story as not to distract the audience.
The Jungle Book
Written by Rudyard Kipling, 1894 - Read the Book!
Movie Release Date: 10/19/18 - Get more info here.
Yes, there was already an adaptation of The Jungle Book that was released into theaters this past spring courtesy of director Jon Favreau, but we're not confused. Warner Bros' The Jungle Book is heading to theaters in 2018, with the film representing a darker-toned adaptation of Rudyard Kiplings book, set to be the directorial debut of performance capture genius Andy Serkis. Between the original literary source and the new Disney adaptation, you'll have plenty to get you ready for the latest take on Mowgli's great adventures.
Your Daily Blend of Entertainment News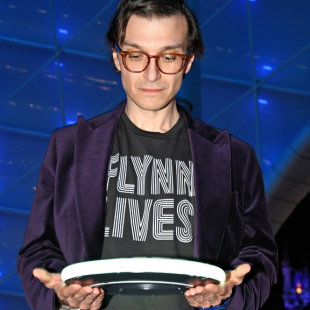 Senior Movies Contributor
CinemaBlend's James Bond (expert). Also versed in Large Scale Aggressors, time travel, and Guillermo del Toro. He fights for The User.