Warner Bros' Revolutionary Streaming Service Is Moving Forward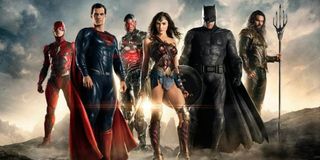 The numbers don't lie; movie theater attendance is down, and the trend looks set to continue if nothing changes. Between rising cost, safety concerns, and a growing array of home entertainment options, consumers, studios, and theater chains are beginning to look to technology to fix this matter. In the face of this problem, Warner Bros. has finally decided to charge ahead and invest in a new streaming platform to bring its movies to audiences extremely early.
According to Variety, Warner Bros. is currently looking into a streaming service that will give audiences early access to movies from the privacy of their homes. Although no specific details have received any confirmation yet, Warner Bros. is toying with the idea of a $50 charge for a movie 17 days after it debuts in theaters -- which is notably sooner than the current 90-day window that studios must wait before offering a home release. These rentals would remain available for about 48 hours, and movie theater chains would earn a cut of the profits.
Although that $50 price tag initially seems steep, it actually makes things more affordable for certain moviegoers in the long run. If a family of four wants to see a movie at a local chain theater, they could potentially blow past that $50 mark the moment they purchase their tickets, before concessions become factored into the equation. We've seen proposals like this before (such as the highly controversial Screening Room), but this new Warner Bros. service shows that studios are beginning to make a much more concerted effort towards working with theater chains to turn this idea into a reality.
As regular moviegoers, our kneejerk reaction to this announcement is to deny its validity. After all, the only true way to watch a movie is in a theater, right? However, upon further inspection, the proposed idea makes quite a bit of sense. With so many blockbuster tentpoles (Justice League, Wonder Woman, Fantastic Beasts, etc.) demanding the attention of moviegoers each year, newer methods of exhibition could give mid-range movies more opportunity to thrive and find an audience -- further bridging the gap between movies and other forms of home entertainment.
For an example of such a phenomenon, look no further than the release of The Edge of Seventeen in November. Kelly Fremon Craig's coming-of-age comedy was one of the best films to hit theaters in 2016, but a frustratingly low number of people went to see it. In fact, many of CinemaBlend's commenters explicitly stated that they did not want to see it in theaters because they wanted to save their money for bigger movies that deserved a bigger screen. This new service could continue the meteoric rise of streaming platforms and offer more high-quality movie content directly to consumers the way they want to consume it. If it means staying home to watch certain films, I could be convinced to hop on board.
What do you think of Warner Bros.' proposed streaming service? Is it a step forward for movie exhibition, or is it a nail in the coffin for the traditional moviegoing experience? Let us know what you think in the comments section below.
Originally from Connecticut, Conner grew up in San Diego and graduated from Chapman University in 2014. He now lives in Los Angeles working in and around the entertainment industry and can mostly be found binging horror movies and chugging coffee.
Your Daily Blend of Entertainment News
Thank you for signing up to CinemaBlend. You will receive a verification email shortly.
There was a problem. Please refresh the page and try again.