New DVD Releases: When To Buy The Latest Movies In March 2017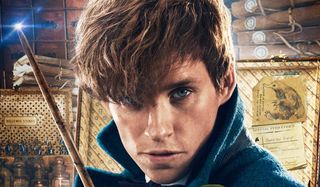 We're getting into spring, which means the outdoors are about to be a bigger draw than they've been over the past couple of months. However, if you are still content to sit inside and catch some great movies, there is still plenty of stuff that is coming out this month, from early Digital releases to big Blu-ray, DVD and 4K home entertainment sets. There are animated flicks like Moana and awards nominated flicks like Lion and Fences out this month. Not to mention, there's a fun Star Wars release also dropping this month. To peruse over the whole list, take a look, below.
In addition, if you are looking for the January 2017 DVD, Digital and Blu-ray releases, take a look at that list. Unless otherwise noted in the Digital column, Digital releases are the same days as the Blu-ray and DVD releases.
Moana Blu-ray Review
It's a rather spectacular month for Disney releases, between the Blu-ray premiere of Moana and the theatrical premiere of Beauty and the Beast. In Moana, we meet a new heroine (Auli'i Cravalho) who is tasked by the water with returning the heart of Te Fiti to its rightful owner in order to save her village and the vegetation on it from dying. In order to do this, Moana must track down the demigod Maui (Dwayne Johnson) to help her return the heart and stay out of harm's way in the process. In between this, there are pirates, a slew of musical moments and one very large bling-covered crab, played by Jemaine Clement. If you haven't checked the movie out, I personally like it a little less than Zootopia, but nothing beat the round eyes of my nephew during songs like "How Far I'll Go" and "You're Welcome." Your kids will love it. The Blu-ray disc features a few swell extras, too, including fun facts about the leads and people behind-the-scenes, like Lin Manuel Miranda. There's a ton of stuff about the animation for all the Disneyphiles out there and an additional mini-movie; basically, it's one of the coolest Blu-ray sets I've perused in a while. Plus you get a DVD copy and a Digital copy to boot. You can order your own copy of the bestselling Moana here (opens in new tab).
Tuesday, March 7 Blu-ray and DVD Releases
Moana
Jackie
Check Point
Incarnate
Man Down
The Eyes of My Mother
Burlesque: Heart of the Glitter Tribe
Week of March 7 Early Digital Releases
Fantastic Beasts and Where To Find Them
Assassin's Creed (March 10)
Lion
Passengers (opens in new tab)
Fences Blu-ray Review
Denzel Washington and Viola Davis were certainly the it actors at this year's Academy Awards ceremony, but the movie they starred in Fences earned more nominations than wins. Still, watching the Denzel Washington-directed movie, you'll find complicated characters with complex motivations and a movie filled with memorable dialogie. Fences is based on a famous play written by August Wilson, and follows a young man who worked as a robber before realizing he had a talent at baseball, eventually playing in the Negro Leagues. That young man, Troy Maxson (Washington), has aged in the years since, and now leaves off his disabled brother's government income, often fighting with his wife (Davis) over his infidelity issues and getting into arguments with his son Cory (Jovan Adepo). That really boils down the complexities to the bear minimum, but Fences is worthy of a view, even if it's not always the most fun film. Bonus content with the set is nice, as Paramount Home Media Distribution goes out of its way to talk Denzel Washington directing and bringing the movie "from Stage to Screen"--the latter of which was really neat, as I am someone who was unfamiliar with the source project. If you'd like to learn more, you can order your own copy (opens in new tab) of the award-nominated flick, which also comes with a Digital copy of the film.
Tuesday, March 14 Blu-ray and DVD Releases
Fences
Passengers
Collateral Beauty
Six: Season 1
Elle
American Violence
Z: Nation -- Season 3
Unbreakable Kimmy Schmidt: Season Two
Solace
Week of March 14 Early Digital Releases
20th Century Women
Miss Sloane
Patriots Day
Sing Blu-ray Review
It has been a great last twelve months for family-friendly fare, from Disney flicks to a slew of other entries from a variety of different studios. This week we have Sing, the cute story of a koala named Buster (Matthew McConaughey) who tries to save his theater by putting on a singing competition. The contestants end up being pretty nuanced, with a shy elephant named Meena (Tori Kelly) taking on a key role, and Reese Witherspoon plays a mom pig named Rosita while Seth MacFarlane shows up as a mouse named Mike. The cast is pretty stacked as a whole, and while a good chunk of this movie is devoted to fun numbers like "Call Me Maybe," the movie is a great introduction to classic songs such as Leonard Cohen's "Hallelujah" and Frank Sinatra's "My Way," for the kiddos. All in all, Universal Pictures Home Entertainment is an entertaining movie, even if it's not an animated classic, and it's easy to see why a sequel is being made. Extras with the set are extensive, but spoiler alert most of them are music videos, some of which come with lyrics, although I did really enjoy "The Best of Gunter" reel. To order your own copy of Sing head here (opens in new tab).
Tuesday, March 21 Blu-ray and DVD Releases
Assassin's Creed
Sing (opens in new tab)
Insecure: The Complete First Season
Fire at Sea
Bakery in Brooklyn
Live By Night
Master of None: Season One
Miss Sloane
Week of March 21 Early Digital Releases
Office Christmas Party
Rogue One: A Star Wars Story (March 24)
Patriots Day Blu-ray Review
Director Peter Berg has quietly been churning out movies with heart, often based on true events. His latest is Patriots Day, a film that hit theaters just a few months after the more prominent Deepwater Horizon. But Patriots Day, which also stars Mark Wahlberg as a cop working the Boston Marathon bombing case, is possibly the more engaging of the two. Some have criticized the film, as it is is based on a recent and tragic event, but also for including persons who didn't exist in real life. However, the story of the Tsarnaev brothers is a great tale for a big screen flick, even if some of the way the story pans out is fictionalized. In practice, Lionsgate Home Entertainment's movie looks great on Blu-ray, and like Lone Survivor and Deepwater Horizon before it, it is a perfect movie to watch at home. (It is rated R, so it's not exactly a family flick.) The extras on the disc are fairly lengthy, and strive to connect the fictionalized movie with the actual event that played out on a lot of our TVs in real time. There's a lot of stuff that also connects to Boston as a community, including a featurette that involves the actors meeting the real people they were portraying, that may play better in that city than elsewhere, but overall there's good stuff on the disc. Order your own copy, including a DVD and Digital component, here (opens in new tab).
Fantastic Beasts And Where To Find Them Blu-ray Review
So much of the success of a movie depends on its tone and Fantastic Beasts and Where To Find Them manages to hit multiple audiences at once. A film that is still firmly rooted in Harry Potter lore but written so that fans who are now adults can enjoy it as well as families is a hard thing to stick, but Director David Yates is a natural at this world of magic at this point having directed other films in the universe, and absolutely crushes it, here. Set in New York way back in 1926, Fantastic Beasts and Where To Find Them introduces us to Newt Scamander (Eddie Redmayne), a man with few human companions, who meets sisters Tina and Queenie (Katherine Waterston and Alison Sudol) and a no-mag named Jacob Kawalski (Dan Fogler). They all come together thanks to Newt losing some of the fantastic beasts he cares for, but as it turns out there are darker plots amiss. Colin Farrell, Ezra Miller and Carmen Ejogo also star in this charmer, and if you'd like to take a copy of this one home, Warner Bros. Home Entertainment's set is delightful. The Blu-ray (or 3D Blu-ray if you have that capacity) is chock full of bonus features, including nearly a dozen deleted scenes, and a slew of featurettes looking at creating a film in a different era, as well as presenting background information on the characters and creatures. Some of this you can get by picking up a copy of J.K. Rowling's Fantastic Beasts and Where To Find Them text. Luckily, she also pops up on the disc, along with Yates and costume designer Colleen Atwood. If you like less information-filled segments, the cast also is involved with a "Before Harry Potter" featurette that is cute. Order your own copy of the flick here (opens in new tab).
Tuesday, March 28 Blu-ray and DVD Releases
Fantastic Beasts and Where To Find Them
A Monster Calls
20th Century Women
Why Him?
Archer: The Complete Season 7
Planet Earth II
Patriots Day
A Tale of Love and Darkness
Harry Potter Collection in 4K
Fast & Furious 6 & 7 in 4K
The Swan Princess: Royally Undercover
Jack Taylor, Set 3 DVD
Silence
Monster High: Electrified
Week Of March 28 Early Digital Releases
The Bye Bye Man
Hidden Figures
Lion
Amazing Race & Top Chef superfan with a pinch of Disney fairy dust thrown in. Theme park junkie. If you've created a rom-com I've probably watched it.
Your Daily Blend of Entertainment News
Thank you for signing up to CinemaBlend. You will receive a verification email shortly.
There was a problem. Please refresh the page and try again.