The Marvel Movie Mads Mikkelsen Walked Out Of While Auditioning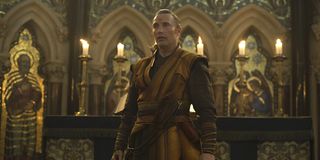 Last November, Hannibal star Mads Mikkelsen left his mark on the world of Marvel when he played Kaecilius in Doctor Strange. However, had he made a different career choice, he could have jumped onto a Marvel property a few years earlier, albeit one at 20th Century Fox rather than in the Marvel Cinematic Universe. It's probably for the best that he didn't do that, though, because that other movie was the 2015 Fantastic Four reboot.
In an interview with ShortList, Mads Mikkelsen touched upon some of the terrible auditions he's gone through in the past, specifically citing when he's been given bad lines to read. When asked if there were any auditions he had ever walked out of, he responded:
Judging by that comment, it sounds like Mads Mikkelsen realized during the Fantastic Four audition that the material he was reading just wasn't the right fit for him. Hence why he walked out rather than continued and potentially risked being cast in a project he clearly didn't care for. Mikkelsen didn't say which part he was auditioning for, but looking over the characters who appeared in the reboot and the ages of those actors, I suspect he was being considered for Dr. Harvey Allen, the government scientist who trained the Four to control their abilities. That role ended up going to Tim Blake Nelson.
Looking back now, Mads Mikkelsen is no doubt happier than ever that he didn't join Fantastic Four. Arriving eight years after Fantastic Four: Rise of the Silver Surfer, the reboot failed to give Marvel's First Family a proper fresh start, earning mostly negative reviews and only making $168 million worldwide off a $125.9 million budget. While there were plans to release a sequel in 2017, those were later scrapped following the first movie's underwhelming performance. Taking into account how Michael B. Jordan has also jumped over to the MCU to play Erik Killmonger in Black Panther, and how Kate Mara doesn't sound particularly enthusiastic about reprising Sue Storm, it's unlikely that the series will continue.
Doctor Strange, on the other hand, did quite well last fall and winter both critically and commercially. In the tale that fully introduced magic into the MCU, Mads Mikkelsen played Kaecilius, a former ally of The Ancient One who formed his own sect of sorcerers and attempted to obtain eternal life. Even though it doesn't look like Mikkelsen will return to the MCU due to Kaecilius' fate, I think we can all agree that Doctor Strange proved to be the better Marvel choice for him over Fantastic Four.
If you want to re-watch Mads Mikkelsen's time as Kaecilius, Doctor Strange is now available on Digital HD, Blu-ray and DVD. You can also check him out as Galen Erso when Rogue One: A Star Wars Story is released on Digital HD Friday, March 24 and Blu-ray/DVD on Tuesday, April 4.
Your Daily Blend of Entertainment News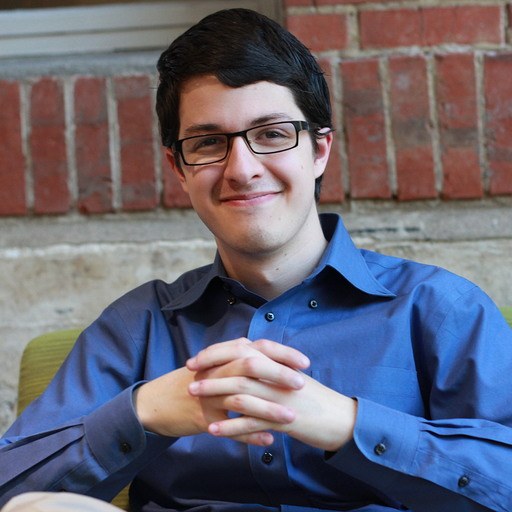 Connoisseur of Marvel, DC, Star Wars, John Wick, MonsterVerse and Doctor Who lore. He's aware he looks like Harry Potter and Clark Kent.