The Clever Way Colossal Created Big Monsters On A Small Budget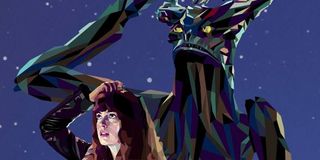 There's an obvious reason why modern giant monster movies are relegated to the blockbuster sphere of Hollywood: it takes serious money to make a giant monster look good. As far as visual effects have come in the last 30 years, what hasn't changed is the ability to take an audience out of a movie just by featuring a poorly-rendered sequence. This was a definite concern during the development of writer/director Nacho Vigalando's Colossal, which is a kaiju film on indie budget, but as star Anne Hathaway recently pointed out during an interview, the movie has a trick to getting around that. And it's all about screens within screens.
Hathaway made a point of spotlighting the budget-saving shortcut earlier this week when I sat down with both her and Nacho Vigalando during the Colossal press day in Los Angeles. Discussing the Seoul-destroying creature, the actress enthusiastically explained the smart way the movie captures its very special monster primarily through televisions, tablets and smartphones, allowing it to look awesome while keeping the film's costs low. Said Hathaway,
In the movie, Anne Hathaway plays Gloria, an out of work functional drunk who moves back to her hometown after being dumped by her boyfriend (Dan Stevens). As she tries to get accustomed to life back in her parents' old house and in the neighborhood, the world is rocked with the news that a giant monster has appeared in Seoul, South Korea -- and while this is weird all by itself, what makes it far more complicated is that the beast is an extension of Gloria. Whenever she goes to the local playground at 8:05am, the creature appears and mimics her exact movements, resulting in serious destruction. With the help of a former childhood friend (Jason Sudeikis) and a couple of townies (Tim Blake Nelson, Austin Stowell), she works to investigate the phenomenon, specifically by watching live feeds of the Asian city while carefully moving around the park.
Not only do the screens within screens succeed in keeping CGI costs down and perfectly fitting into the plot, but it's also worth noting that they fit beautifully into the larger themes. A big part of what Nacho Vigalando is looking at within Colossal is how we as a society react to tragic events on the other side of the globe. We use our laptops and our phones to read about the horrible things that are happening in the world, but then immediately put them out of our minds after clicking the "off" button. It's a potent message that the movie gets across, and it clearly influences a lot of the specific cinematic decisions that are made -- including the fact that the monster mostly shows up in news footage on personal devices.
You can watch Anne Hathaway talk about Colossal's cost-cutting monster techniques watching the video below:
Colossal (which is a fantastic big screen treat and should be sought out by all movie-goers) is arriving in limited theaters this weekend, following its successful premiere at the Toronto International Film Festival last fall. Check your local theater, and stay tuned for more from my interview with Anne Hathaway and Nacho Vigalando.
Your Daily Blend of Entertainment News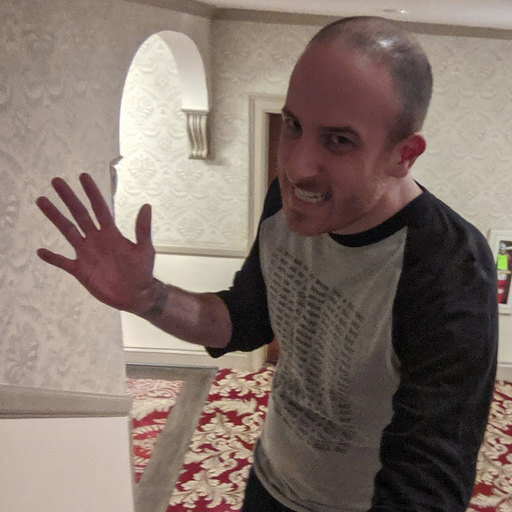 Assistant Managing Editor
NJ native who calls LA home and lives in a Dreamatorium. A decade-plus CinemaBlend veteran who is endlessly enthusiastic about the career he's dreamt of since seventh grade.