This Rotten Week: Predicting The Circle, How to be a Latin Lover and Sleight Reviews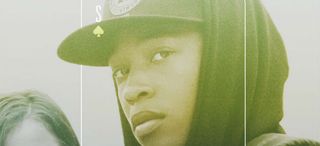 We've got three movies hitting the big screen this week with a tech company overstepping their bounds, a latin lover getting lessons on life, and a street magician really honing his powers. Get ready for The Circle, How To Be A Latin Lover and Sleight. It's gonna be a Rotten Week!
Just remember, I'm not reviewing these movies, but rather predicting where they'll end up on the Tomatometer. Let's take a look at This Rotten Week has to offer.
We are well beyond the pale now with how technology is integrated into our life. That isn't exactly news, but gone are the days when movies like The Circle are seen as using futuristic ideas. It's happening in real time. So Emma Watson's character slowly learning that her company, The Circle, might have malicious intent in how they access people's personal information isn't exactly farfetched. This is happening to us now.
The Circle is based on the Dave Eggers book of the same name, and has a strong cast with the aforementioned Emma Watson, Tom Hanks and John Boyega leading the way. And it's directed by James Ponsoldt, who helmed two of my favorite movies from the last few years in The Spectacular Now (93%) and End of the Tour (91%). The Circle is a step away from those two in both it's scope and tone. This one is more of a big budget thriller piece. I don't think it ends in the same critical realm as his previous work, but it should score well above average.
It can't be easy making super-power/superhero movies these days without succumbing to the temptation of throwing in a ton of special effects, costumes, over the top fight scenes, etc. And yet Sleight seems to be just the kind of understated, story-based tale we are looking for in this genre. In centers on a young man with real ( I mean real) magic skills (basic levitation, card trick stuff) who is just looking to make his way through life, do the right thing, and raise his younger sister. But he's forced to up his game when his life is in danger and we see him start to harness those powers. Frankly, it looks awesome: a coming of age, superhero story with grit.
Early vibes are more than positive, with Sleight sitting at 71% on the Tomatometer with ten reviews posted. Critics appreciate the understated tone and new take on the genre, while also drawing comparisons to Chronicle. Here's to hoping it's a welcome addition to the realm of characters finding their super powers.
I barely got through the trailer for How To Be A Latin Lover. I don't know if it is the over-the-top, cliched role being played by star Eugenio Derbez, or his modus operandi of living the life of leisure as a gold-digging gigolo. I get that they may be going for the cliches on purpose, but it just looks like it rings both flakey and not funny. But it all has me confused because I'm a fan of almost every player here from director Ken Marino in his wide release directorial debut to the bit players like Rob Lowe, Kristen Bell, Michael Cera, Rob Riggle and more. The cast is a comedy all-star team and yet it just doesn't look all that funny.
I'm sure there will be moments of laughter in the film - there just have to be with this kind of team taking part. But I'm worried the over-arching story of this (presumably) completely irredeemable dude who walks around in banana hammocks and wants his old rich wife to die just strikes me as off. The trailer did it no favors, and I don't predict critics will love How To Be A Latin Lover.
It was a clean sweep last week for the Rotten Watch, with all three predictions coming in as winners. First off, Born in China (Predicted: 75% Actual: 81%) finished in the same range as other Disneynature films, and keeps the studio going as one of the better documentary-style, kid-friendly movie houses around. Critics loved the visuals and used words like "breathtaking" and "majestic" to describe the film. You're never really going to go too wrong with pandas of course, but it appears they went above and beyond.
Meanwhile, Free Fire (Predicted: 68% Actual: 66%) was almost a direct hit (pun intended) as the comedy/action film about a shootout in a warehouse did fine enough with critics. Some critics thought it went overboard (or may have missed the point altogether), while more than half were fine with the spectacle. Either way, lots of bullets are fired, and critics had mixed feelings about it.
Finally, Unforgettable (Predicted: 21% Actual: 25%) sucked. If I had missed on this prediction and it had come in as an actual good flick, then I really would have questioned everything I know about looking at trailers. Even the 2.5 minutes selling us as something we'd want to see was a total and complete mess. Clearly critics saw it the same way, and this is swimming toward the bottom of the barrel.
Next time around we've got the much-anticipated Guardians of the Galaxy Vol. 2. It's gonna be a Rotten Week!
Doug began writing for CinemaBlend back when Terminator: The Sarah Connor Chronicles actually existed. Since then he's been writing This Rotten Week, predicting RottenTomatoes scores for movies you don't even remember for the better part of a decade. He can be found re-watching The Office for the infinity time.
Your Daily Blend of Entertainment News
Thank you for signing up to CinemaBlend. You will receive a verification email shortly.
There was a problem. Please refresh the page and try again.