The 15 Best Films On Netflix Right Now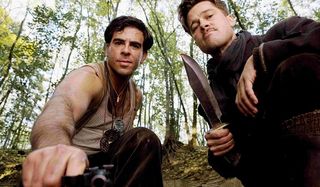 There are a lot of titles in the Netflix Instant universe, and they cover a wide variety of genres, tastes and subject matter. Some of it is abysmal, and some of it is pretty good. But only a proud few can call themselves the top of the heap, and those films deserve to be trumpeted. Which is why we, here, at CinemaBlend compiled this list of the 15 best films on Netflix's streaming service at this moment. All are honorable in their own right, and they're just waiting for you to hit "Play."
To Kill A Mockingbird
For most people, To Kill A Mockingbird is probably the first time they came across the dilemma of which was better: the book or the movie? In the case of Harper Lee's seminal novel of justice and doing what's right, the answer is that the two are equal. While Lee's words breathe life into the difficult story, the film version of the Finch family's efforts to get to the truth showcase the book's message in a way that stays true to the page, while giving so much depth to the proceedings. Of course, when Gregory Peck is playing the epitome of fatherly justice, that kind of thing tends to happen.
Full Metal Jacket
If you didn't know any better, you'd probably be surprised to be told that Full Metal Jacket is a film in the canon of director Stanley Kubrick. The first half of the film is so unlike most of the director's body of work that it's only a further highlight to an already versatile career. But then when you get to the second half, you can totally see the Kubrickian logic and characters shine through the Vietnam War epic. Put both halves together, and you've truly got something to behold.
Zodiac
If you were to pitch making a mystery movie without a concrete ending, the reaction to this prospect would totally depend on who's behind the camera. In the case of Zodiac, David Fincher's the mastermind that gets to tell just that sort of story, and it works oh so beautifully. Considering he's teaming with Netflix to bring a serial-killer-hunting series to life, courtesy of this fall's Mindhunters, it's practically kismet that the tale of the obsession with capturing the Zodiac Killer would be available for streaming. If you want dark and twisted (and genius), look no further.
The Third Man
For as intimidating and impressive as he was in his day, Orson Welles seems like a figure almost completely lost to time. Thankfully, his acting and directing works live on, though they still need some help surviving in the modern era, what with the ravages of time being what they are to films of the age that The Third Man sprang from. With a 4K restoration recently completed, it doesn't look like this Noir classic dealing with murder on the streets of post-war Vienna will be going away any time soon. Still, don't wait until it's too late to partake in its thrilling charms yourself, as films like this tend to disappear off of Netflix without warning.
The Verdict
Not all movie stars get the chance to remain top-flight talents throughout their careers, and even Paul Newman knew that fact as he managed to accomplish it. The Verdict is a mid-period Newman film, but it's an astounding legal drama that sparkles under the direction of Sidney Lumet, courtesy of the script penned by David Mamet. Based on a novel of the same name, Newman plays a lawyer who accidentally becomes a hero when he tries to turn heel and get greedy for a change. Full of twists in both the litigation and personal sides of Newman's protagonist, it's a film that deserves a revival through popular acclaim.
Disney's The Jungle Book
While not all of Disney's live-action adaptations work, it's hard to argue against the fact that Disney's The Jungle Book works almost perfectly. Both expanding the story of the animated classic, thanks to leaning a little harder on Rudyard Kipling's source material, and adhering to the moments we all know and love, it's the gold standard of what a Disney remake should stand for. Also, for what it's worth, Bill Murray could use his scenes as Baloo as part of a future biopic, simply because we imagine he's basically the human version of that bon vivant of a bear.
Schindler's List
Schindler's List is not an easy film to watch. As an artistic product, it's absolutely flawless and a beauty to behold. But as a thematic piece of content, it's a rough film to experience, as the horrors of Nazi Germany are brought to light front and center, and in our faces. So why should an audience watch Schindler's List? Because the unsettling nature reminds us of the demons of the past, in the hopes that we never commit them again. But this is also a story of hope, and of fighting against the odds to prevail. Steven Spielberg faced his heritage head on with this film, and it's as rewarding for us as it was for him.
Frailty
After this year's tragic loss of Bill Paxton, his entire filmography came to the forefront again and proved one vital point: the man was totally underrated as a storyteller. Frailty is the nexus of that argument, as his directing and starring skills are at full blast in this horror/thriller monument. The tale of a southern patriarch and his quest to hunt demons, as well as the legacy that it left behind, also gave us one of Matthew McConaughey's earliest performances of note. While most had McConaughey bogged down in rom-com and slacker roles, Bill Paxton showed the world that the McConaughssance was going to happen, whether the world liked it or not.
Escape From New York
You can never go wrong with classic John Carpenter, especially when Kurt Russell's name is right on the top of the cast list. The legend of Snake Plissken was born with Escape From New York, and the landmark "same place, same day" plotline was inspiration for many films, and even video games, that would come after it. But besides its status as a genre icon, the film is also just a damned blast to behold. If you're looking for pulpy action and bad ass dialogue, make your way to New York before the remake does.
The African Queen
It's easy to say that Humphrey Bogart and Katharine Hepburn are quintessential movie stars, and that The African Queen is a verified classic. But what's not easy is to quantify WHY both of those statements are true. You honestly have to experience this story of a crusty sea captain and a missionary teaming together to defeat German soldiers during World War I. Trust us when we tell you, the fact that this much action could be contained in a film only running 105 minutes is proof alone that The African Queen is a product of an era that truly understood the magic of the movies.
Zootopia
How in the world does Zootopia exist? Seriously, in a world of Minions, ice princesses, and Scrat, how does a detective story exploring racial profiling and the politics of fear exist in the realm of children's films? Quite possibly Disney's best film out of its modern offerings, Zootopia has plenty for kids to enjoy now, and just as much for them to enjoy when they decide to revisit the film years from now. Timeless storytelling comes not only from crafting memorable characters, but also making a story that can be told again and again and still be enjoyable. That is Zootopia in a nutshell.
Blazing Saddles
Arguably, the majority of Mel Brooks' canon should be on Netflix, for the rest of recorded time. There's just something about his love of Hollywood and unique brand of humor that make his films true classics. Unfortunately, we'll have to settle for only two of his best films being provided via Netflix, and as luck would have it, Blazing Saddles is one of them. The best way to describe the film is, part western parody, part racial dissection, all classic comedy. Of course, the best way to enjoy Blazing Saddles is to watch it for yourself, and prepare to be sore with laughter.
Young Frankenstein
Made it through Blazing Saddles and want a little more Mel Brooks magic in your life? Say hello to Young Frankenstein! Another loving parody of Brooks' classic film habit, it's a film that almost didn't happen for various reasons. The black-and-white presentation scared Columbia away from producing, and if Mel Brooks didn't recuse himself from starring in the film, Gene Wilder wouldn't star in it. Though the latter was a sign of love, as the reason Wilder didn't want Brooks in the film was because he made it hard to keep a straight face as a co-star. Consider Young Frankenstein the Mel to your Gene, and prepare to smile all throughout.
Inglourious Basterds
In the ongoing argument over which Quentin Tarantino film is the best, Inglourious Basterds is a title that constantly crops up in the debate. Honestly, it's hard to argue that his Nazi hunting epic isn't his best comedic work, as well as his best action work. But the actual story that ties both worlds together is what makes this his best damned film, full stop. The Tarantinoverse quite possibly hinges on this movie, and if that's the case, it's only a further testament to just how important the Basterds are to the world of film.
Patton
It's hard to think that George C. Scott wasn't actually General George S. Patton in disguise. Sure, the ages don't match up, but Scott's performance of the idealized version of the World War II hard ass is so damned heroic that you're practically saluting throughout the entire picture. Also, that Jerry Goldsmith score only kicks the patriotic thrills into high gear, as the main theme alone is oft referenced and repeated in times of pop culture combat. This one's pretty long though, so make it a weekend afternoon watch in order to really take it all in.
Your Daily Blend of Entertainment News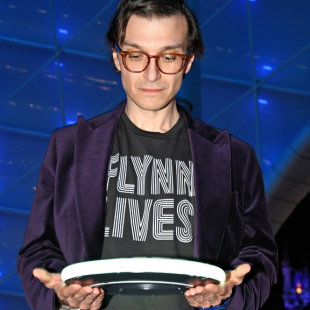 Senior Movies Contributor
CinemaBlend's James Bond (expert). Also versed in Large Scale Aggressors, time travel, and Guillermo del Toro. He fights for The User.