7 Marvel Stories To Enjoy After You See Thor: Ragnarok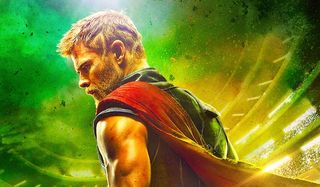 After delivering the summer hits Guardians of the Galaxy Vol. 2 and Spider-Man: Homecoming (the latter a collaboration with Sony), the Marvel Cinematic Universe has closed out its 2017 with Thor: Ragnarok. Directed by Taika Waititi, the God of Thunder's threequel has been a massive critical and commercial success, currently ranking at 93% on Rotten Tomatoes and crossing the $500 million mark worldwide. It remains to be seen if Thor 4 will become a reality, but if it doesn't, Ragnarok closed the trilogy with a bang.
Thor already has at least two more MCU appearances lined up, the first being Avengers: Infinity War next May. However, if you've seen Thor: Ragnarok and want more time in the Asgardian hero's corner of the Marvel universe beyond what's been shown in a theatrical setting, we've gathered together some of the best Marvel to check out after seeing the movie, whether they're Thor-centric or focus on other prominent characters from the latest MCU installment. Starting off, let's take a look at Thor's more recent comic book history.
Warning: SPOILERS for Thor: Ragnarok are ahead!
Thor: God Of Thunder
Since 2012, writer Jason Aaron has been the primary creative mind behind Thor's corner of the Marvel Comics universe, and by that, we mean both Thor Odinson and the female Thor that's currently serving as the God of Thunder. But if you're interested in following the former character's exploits after seeing Thor: Ragnarok, we suggest picking up the first volume of Aaron's run, titled The God Butcher. As you could judge from that title, the story revolves around deities across time being slaughtered, and it's up to Thor across three different time periods to stop this murderer. However, if Thor losing his hammer was a plot twist in Ragnarok you enjoyed, you're welcome to skip to the first volume of Aaron's run with Lady Thor, titled Goddess of Thunder. Although this new Thor is the principal protagonist, the Odinson is also a principal player, as he's learning how to move on with his life after being deemed unworthy to wield Mjolnir, and along the way he suffers his own grave injury, just like Hemsworth's Thor did.
Planet Hulk
Even though Thor: Ragnarok is focused on the God of Thunder, without a doubt the comic book story that influenced this movie most was Planet Hulk. In the original story, Hulk is launched off-planet by The Illuminati (a secret society comprised of Marvel's smartest superheroes) after it was decided that it was too dangerous to keep him on Earth. Although they intended to send him to a peaceful planet, the shuttle went through a wormhole and instead crash-landed on Sakaar. If you enjoyed watching Hulk beat up aliens in gladiatorial combat (albeit overseen by The Red King rather than Grandmaster) and enjoyed Korg and Miek, then Planet Hulk should be added to your read pile. And if you enjoy reading this tale, it's also worth picking up the sequel, World War Hulk, where Hulk returns to Earth with his allies, the Warbound, to carry out his revenge.
The Surtur Saga
Many Thor fans will tell you that Walter Simonson's run on the God of Thunder from 1983 to 1987 is among the best. If you have the time, it's certainly worth looking through all those stories, which included introducing Beta Ray Bill and turning Thor into a frog. However, to tie this closer to Thor: Ragnarok, we recommend checkin out The Surtur Saga. Although Surtur made his comics debut back in 1963, this 13-issue tale was the fire demon's biggest appearance yet, as his reign of terror led to an all-out assault on both Earth and Asgard. It got so bad that Odin was forced to jump into the climactic battle. Even though Surtur was appropriately heed up in Thor: Ragnarok as one of the most powerful beings in the universe, he ultimately didn't receive that much screen time, so read The Surtur Saga is you're eager to see this creature as the main antagonist.
Thor Vol. 3
Thor: Ragnarok ended with Asgard being destroyed, but fortunately, all of its citizens managed to escape, and now they're on their way to Earth to resettle (though Thanos' ship might put the kibosh on that plan). In the Marvel Comics universe, Asgard was destroyed, but Thor, having just been freed from the Void of Non-Existence, rebuilt the city following the events of Civil War and relocated it outside of Broxton, Oklahoma. That's how J. Michael Straczynski's acclaimed run on Thor began last decade, and from there, Thor worked to restore all of the other Asgardians, who had been reborn in mortal bodies. These issues were also notable for reuniting the Asgardian hero with Dr. Donald Blake, the hero's original mortal form. Straczynski's run is currently collected across three volumes, so if you particularly enjoyed the God of Thunder, feel free to take a weekend to flip this era of the God of Thunder over a weekend.
Thor: The Mighty Avenger
Thor: Ragnarok was unquestionably the weirdest of the Thor movies, as it explored a weirder area of the MCU's cosmos and tonally followed in the footsteps of the Guardians of the Galaxy movies. So if you want to read about a more traditional Thor before reuniting with him in Avengers: Infinity War, pick up Thor: The Mighty Avenger. Taking place in the early years of Thor's superhero career, this miniseries was a more lighthearted take on Thor's first experiences, like meeting Jane Foster and fighting with Iron Man. It's a charming enough tale that could easily be handed to someone who's never read a comic book before and is interested in learning what the character is like on the printed page after seeing him in three movies.
The Eternals Saga
As mentioned in the previous section, Thor: Ragnarok didn't hold back on the cosmic weirdness. So if that's what you're into from your Marvel stories, then pick up The Eternals Saga. Published in the period between Stan Lee and Walt Simonson's run, the Roy Thomas-penned tale saw the God of Thunder clashing with the Eternals and their destructive counterparts, the Deviants. Although Thanos partially represents the Eternals in the MCU, these powerful beings haven't been seen on the big screen yet, though we have spent a little time with other mighty entities in this continuity through the Celestials. In any case, if you are interested in seeing Thor get caught up on a clash with beings significantly more powerful than him, similar to Surtur when he's operating at 100%, then The Eternals Saga is worth your time.
Contest Of Champions (1982)
When hearing Contest of Champions in relation to Marvel, most of you likely think about the mobile game. But back in the early 1980s, Contest of Champions was how Grandmaster planted himself center stage. Even though Hela served as Thor: Ragnarok's main antagonist, Jeff Goldblum's Grandmaster arguably stole the show, so reading the original Contest of Champions story is the best way you can delve into the alien's love of games and chance. In the story, Grandmaster is challenged by a mysterious individual, later revealed to be Death, to a game that will determine whether or not his brother, The Collector, is resurrected. The Avengers are used as the pawns in this game, with the goal being for one team to collect the Golden Globe of Light before the other. It's an incredibly weird story even by Marvel standards, but certainly worth reading if you found yourself intrigued by Grandmaster in Thor: Ragnarok.
Your Daily Blend of Entertainment News
Connoisseur of Marvel, DC, Star Wars, John Wick, MonsterVerse and Doctor Who lore. He's aware he looks like Harry Potter and Clark Kent.