How Justice League Sets Up The Aquaman Solo Movie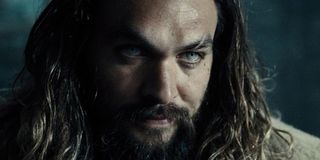 In the run up to Zack Snyder's Justice League, Jason Momoa wanted to be very clear with fans about the way that Arthur Curry a.k.a. Aquaman is portrayed in the movie. With the film coming out more than a full year before the character's 2018 solo feature from director James Wan, the actor made a specific point of saying that the DC Extended Universe version of the man has not yet experienced the monumental life events that shape him into the hero readers recognize from the comics.
It turns out that this is very true, as Aquaman comes across as a rough-around-the-edges, gruff customer who shows up when needed, but seriously needs to work on his people skills. That said, the new blockbuster also does accomplish some foundation-building that audiences will get to see pay off in about 13 months when the Aquaman film arrives in theaters nationwide.
Naturally, the most important character development for Arthur Curry in Justice League happens when the action moves underwater (which admittedly doesn't exactly happen a lot in the film). Following his successful venture capturing the first Mother Box in Themyscira, Steppenwolf sets his sites next on the device held by the Atlanteans -- drawing Aquaman back to the kingdom that he rejects but should be his home. The hero arrives in time to find the powerful alien battling the Mother Box's guards as well as Mera (Amber Heard), but his efforts to stop the villain himself end when Steppenwolf transports himself away in a boom tube. It's at this point that Aquaman and Mera enter an air bubble of Mera's creation to have a private conversation, and it's here that the meat of the solo movie setup is featured.
Mera starts by acknowledging that Arthur is not only part of some pretty important lineage, but has been away from Atlantis for a good amount of time. Referring to him as neither Arthur nor Aquaman, Mera instead addresses him as the "first son of Queen Atlanna," surprised by his return and throwing an "At last..." at him. Unfortunately, the aquatic hero isn't incredibly happy to hear his mother's name, as he clearly feels a good amount of resentment towards her. His version of the narrative has him basically being dropped at the door of his father -- leaving them both for a life of nothingness. Mera isn't too happy to hear about this, given that she herself was taken in by Atlanna at a young age, and notes that she didn't have a choice in what happened with him as a baby. Clearly there is more of this fight to be had, but the urgency of the stolen Mother Box situation demands a change in subject, and leads Arthur to ask for a favor. And while we don't actually learn what the favor is, the subsequent sequence reveals that he was after Atlantean armor and a quindent.
As we learned earlier this summer, the primary events that unfold in Aquaman will be set after all of the goings-on in Justice League, but the movie will still act as an origin story for the titular superhero, and that's where all of this material becomes key. There's an expectation that the movie will be doing a deep dive into the character's backstory, and that will include his parentage. It was revealed earlier this year that Nicole Kidman will be playing Queen Atlanna in the story, while Temuera Morrison will be portraying Thomas Curry -- a lighthouse keeper and Arthur's human father.
Even the quindent from Justice League in its own fashion points the way towards what we can expect from the Aquaman movie. The weapon was the subject of mockery for a while, as the hero in the comics famously carries a trident and it was assumed the DCEU was trying to change that, but a few weeks ago that misconception was corrected. Jason Momoa has confirmed that the intention was never to make the quindent Aquaman's primary weapon, and that his possession of it is instead part of his evolution. In fact, he went as far as to say that the plot of the solo film will see him on a quest for the trident, making his five-pronged spear a stepping stone to that point.
It is worth noting that Justice League was originally going to feature a bit more from Aquaman's world -- as evidenced by the fact that Willem Dafoe was originally supposed to make his debut as Nuidis Vulko, and the footage from the trailers that isn't in the movie. In Jason Momoa's own words, this is because the movie was crafted to put the spotlight on the team, not any specific member. As a result, we can't really say what we didn't see, or how it would have further set up the solo film, but there certainly is a silver lining to find. The less we know about Aquaman going into the 2018 blockbuster means that there is less established in the canon, and therefore more room to both explore and avoid contradiction.
Audiences will get to see how it all ties together when James Wan's Aquaman arrives in theaters on December 21st 2018, and in the meantime, hit the comments section below to tell us about your initial impressions of Jason Momoa's version of the classic hero.
Your Daily Blend of Entertainment News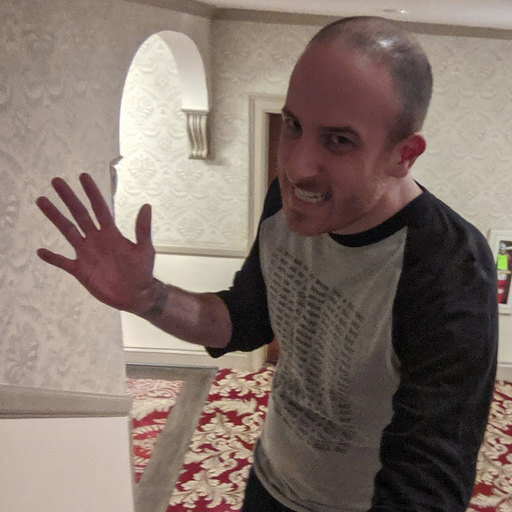 Assistant Managing Editor
NJ native who calls LA home and lives in a Dreamatorium. A decade-plus CinemaBlend veteran who is endlessly enthusiastic about the career he's dreamt of since seventh grade.