The Jake Gyllenhaal Taking Over As Batman Rumor Is Back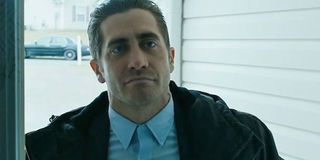 Post-Justice League, there have been a series of notable behind-the-scenes changes in the world of the DCEU. From the promotion of Walter Hamada to president of DC film production to the decision to streamline the development process, it also now looks like the folks behind this comic book realm may be looking to make some alterations in the Batman corner of the DC Extended Universe. In fact, it now seems that those rumors of Jake Gyllenhaal taking over as Bruce Wayne for Matt Reeves' solo Batman movie have once again started to pick up steam.
The Ben Affleck situation has consistently evolved ever since the initial backlash of his casting long before the release of Batman v Superman: Dawn of Justice. Although Warner Bros. reportedly went to great lengths to keep Affleck around in the past, Revenge of the Fans is saying that the studio has "soured" on him, and has Jake Gyllenhaal waiting in the wings as a possible replacement. However, with Affleck now looking to at least finish out his contract as Batman, the Nightcrawler star seemingly has to wait until his predecessor officially leaves before anyone at WB can throw him the keys to the Batmobile.
If the rumors continue to gain steam, Jake Gyllenhaal does seem to make a certain degree of sense when we look at Ben Affleck's current tenure as Batman and the rumors that have swirled about his intention to exit the role. The scuttlebutt recently suggested that Affleck may be in the process of looking for a cool way to "segue" away from his role as Batman, and a few days ago a rumor broke suggesting that his final appearance under the cowl could take place in Suicide Squad 2 (which would reunite him with The Accountant director Gavin O'Connor) or The Flash: Flashpoint. If Affleck does indeed have one more turn as Batman left in him, then it would make sense for WB to have Gyllenhaal --or at least someone -- lined up as a quick replacement.
If Jake Gyllenhaal does end up stepping in for Ben Affleck, then it would be the culmination of over a decade's worth of waiting; after all, Gyllenhaal was one of the frontrunners for the role of Bruce Wayne in Batman Begins before Christian Bale took over. The missed opportunity is something that he has reflected on in interviews over the years, and he has specifically praised the superhero genre for its ability to inspire him in performances, so the idea of him being willing to step in for one of the most iconic heroes of all time certainly seems to make sense.
One thing worth remembering about this report is the fact that it hasn't been substantiated yet. The folks at Warner Bros. and DC have not publicly confirmed whether or not Jake Gyllenhaal is genuinely in the running to step in for Ben Affleck as The Caped Crusader, which means all of this remains hypothetical for the time being. Having said that, this latest report does seem to line up with other recent rumors about a possible recasting taking place, so it seems feasible enough to take seriously.
Despite the rumored decision to move on from Ben Affleck and bring Jake Gyllenhaal into the fold, it does sound like other rumors related to Matt Reeve's Batman movie aren't quite as set in stone as some had previously thought. More specifically, insiders at WB seem to have confirmed that the film (even with a new Batman actor potentially in place) will exist within the continuity of the DCEU, and not be a standalone in the vain of Todd Phillips' Joker origin movie.
CinemaBlend will bring you more information on Ben Affleck's tenure as Batman (or the possibility of Jake Gyllenhaal replacing him) as more details about the situation become available to us. Make sure to watch out for the next DCEU solo film when James Wan's Aquaman debuts in theaters on December 21!
Originally from Connecticut, Conner grew up in San Diego and graduated from Chapman University in 2014. He now lives in Los Angeles working in and around the entertainment industry and can mostly be found binging horror movies and chugging coffee.
Your Daily Blend of Entertainment News
Thank you for signing up to CinemaBlend. You will receive a verification email shortly.
There was a problem. Please refresh the page and try again.