5 Podcasts Every Movie Fan Needs To Check Out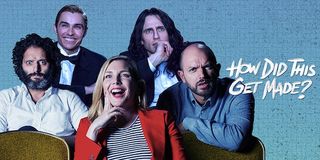 Back in the day, there was Siskel & Ebert, and very few other places to get informed movie talk on any sort of airwaves. The Chicago-based film critics probably didn't realize it at the time, but their fledgling television program -- which eventually became a syndicated staple in the homes of movie lovers -- was the launch pad for the flood of movie-related outlets that we currently have at our fingertips.
Nowadays, no matter your taste or preference, there's a movie podcast that meets your needs. Most are fascinating. Some are better than the rest. We recently discovered This Movie Changed Me, a podcast that interviews film fans about the feature that completely altered their existence. We all have a movie we can point to that turned on the proverbial light, and turned us from "casual audience member" to "avid movie fanatic." (Mine would be the first Die Hard movie.) Click here to listen to the first two episodes, which cover Star Wars: Episode IV -- A New Hope and The Nightmare Before Christmas.
In honor of This Movie Changed Me (which was kind enough to sponsor the following article), we've gone through and collected our favorite movie podcasts that are currently available. How many of these do you listen to on a regular basis? Which ones did we forget? Let us know in the comments.
How Did This Get Made?
How many times have you watched a God-awful movie, then turned to your friends immediately after and asked, "How did this get made?" Comedians Paul Scheer, Jason Mantzoukas and June Diane Raphael ask this on a regular basis about such cinematic atrocities as Battlefield Earth, Gigli, Jingle All The Way, The Adventures of Pluto Nash and Speed 2: Cruise Control. You know, the classics. Over the years, the trio has taken the show on the road for live podcasts, and they often invite fellow comedians and other film nerds on for special episodes. Start with the 2013 episode where Nick Kroll helps them break down From Justin to Kelly, and roll from there.
Listen to How Did This Get Made?
You Must Remember This
Not just a lyric from the iconic "As Time Goes By" (used to great effect in Casablanca), You Must Remember This is now synonymous with Karina Longworth's studious, enlightening podcast dedicated to the history of Old Hollywood. Or, as Longworth says in her intros, it's longform storytelling that digs deep into the "secret or forgotten" stories of the film industry's first decade. And man, can it get sordid. But Longworth -- a celebrated film journalist with bylines at the Village Voice and the L.A. Weekly -- brings insight, humor and passionate curiosity to her subjects, from her recent run on Bela Lugosi and Boris Karloff to the amazing podcasts she did on the trials of Charles Manson.
Listen to You Must Remember This
Hollywood Babble-On
Kevin Smith is a born talker. Yes, he broke on the scene as a filmmaker, directing the indie sensation Clerks before moving on to solid comedies (Dogma, Mallrats) and whatever it is Yoga Hosers was. But Smith really butters his bread as the king of a podcast kingdom of shows, which are all part of his vast SModcast network. Smith has been at this for years, and he's quite good at spinning a loquacious story (his take downs of Cop Out star Bruce Willis are epic). And we could have singled out Fatman on Batman (with co-host Marc Bernardin) or the original SModcast (with co-star Scott Mosier). But Smith's chemistry with the great Ralph Garman on Hollywood Babble-On makes this one a regular download.
The Top 10 Show
Much like Kevin Smith and his SModcast, the Schmoes Know network has become a one-stop shop for all different types of movie-related content on the web. The Top 10 Show covers several different topics, going deep into specific genres to -- as the title suggests -- piece together a Top 10 list. Pixar movies? Got it. Stephen King flicks? They got you covered. But the fun really starts when lively co-hosts John Rocha and Matt Knost enter the Thunderdome to really dissect a supposed genre classic, from First Blood to Pulp Fiction. These guys know their stuff, and often make great connections from movies that are in theaters to classic films you need to catch up on.
The Canon
The Canon underwent a massive overhaul, removing co-host Devin Faraci following sexual abuse allegations. Keeping current host Amy Nicholson behind the mic was just he stabilizing force that the excellent podcast needed, though, as she proves to be an excellent resource for movie knowledge, and has access to outstanding guest hosts who join her for stimulating discussions. The premise of The Canon is simple: Does a chosen movie belong in the canon of "classic" cinema? The podcast tackles all kinds of films, and brings educated debate to the medium. Also, with an infinite number of movies available for discussion, it's a podcast that can continue to entertain for decades to come.
The above article was sponsored by This Movie Changed Me and the On Being Podcast Network.
Check out this episode of This Movie Changed Me from On Being Studios
Your Daily Blend of Entertainment News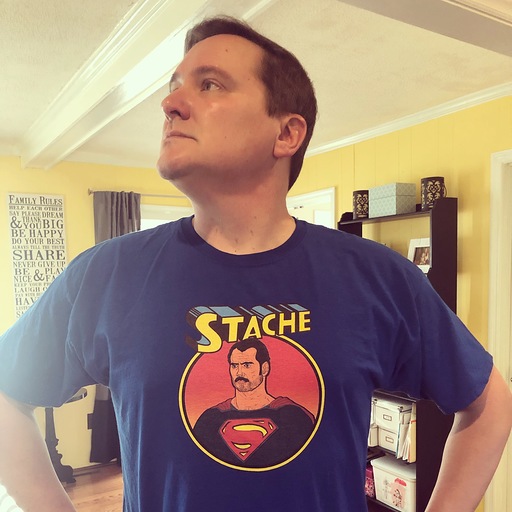 Sean O'Connell is a journalist and CinemaBlend's Managing Editor. Sean created ReelBlend, which he proudly cohosts with Jake Hamilton and Kevin McCarthy. And he's the author of RELEASE THE SNYDER CUT, the Spider-Man history book WITH GREAT POWER, and an upcoming book about Bruce Willis.