Robert Downey Jr. And More Avengers: Infinity War Actors Respond To Directors' Spoiler Plea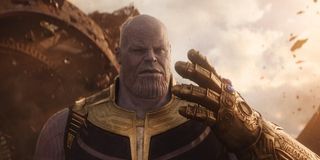 We're just a few weeks out from the premiere of Avengers: Infinity War, and yesterday the directors on the movie, Joe and Anthony Russo, took to social media to ask fans to not talk about spoilers related to the upcoming Marvel movie. The message was accompanied by a look at the Infinity Gauntlet, and the post has accumulated plenty of comments since it went up earlier this week. Among those commenters are some of the Avengers themselves, as Robert Downey Jr. and others have spoken out about the development.
Echoing what Joe and Anthony Russo had to say, Robert Downey Jr. also took to Twitter to ask people to keep spoiler thoughts to themselves following the release of Avengers: Infinity War. The actor is popular within the MCU fandom and may help sway some minds who normally might be invested in spoiling plot points all over the Internet. That said, those who enjoy spoiling things for others are a rare breed, but people, who aren't trolls, are going to want to talk about what happens in the film, especially since how this particular movie leaves off will give us an indication regarding where the movie will be going in Avengers 4.
It's not just Robert Downey Jr. who responded to the Russo Brothers' post. In fact, other Avenger Jeremy Renner also weighed in, noting,
The actor has noticeably been absent from the promotional material for Avengers: Infinity War, although there are some theories running around about what Hawkeye will be up to. If Hawkeye ends up only popping up in Avengers: Infinity War, it's likely he also only saw a few pages of the script for the movie, similar to some of the other Avengers.
Tom Holland, who notoriously is known for busting out secrets relating to Marvel, totally nodded at his blabbermouth status with another post.
While the message has been popular on social media and the intent behind not spoiling audiences is really good, if you've taken a look at the original request from the Russo brothers, they seem to be asking audiences not to spoil plot points "in the coming months", which is a long time for people to be quiet. Still, it's clear the Russo brothers are doing everything in their power to allow people to see Avengers: Infinity War with no distractions, even skipping press screenings until the Los Angeles premiere. It's likely people will want to talk about the movie once it is released wide, but hopefully these precautions will keep a Han Solo-level spoiler from happening before people get to see the movie on opening weekend. If you are someone who would rather know more than less about the upcoming movie, however, be sure to take a look at what we know about Avengers: Infinity War.
Your Daily Blend of Entertainment News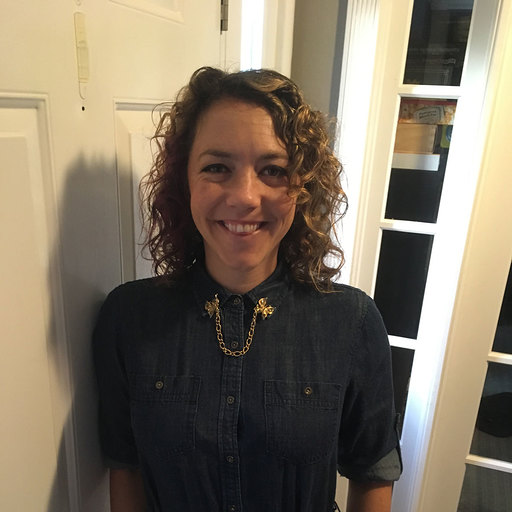 Reality TV fan with a pinch of Disney fairy dust thrown in. Theme park junkie. If you've created a rom-com I've probably watched it.