Hey Sony, Reward Genndy Tartakovsky By Giving Him Popeye Again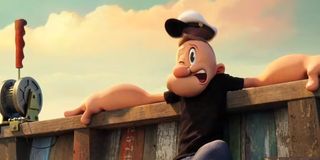 This past weekend, Genndy Tartakovsky's Hotel Transylvania 3 became the number one film at the domestic box office, with a $44 million weekend that brought the franchise closer to its all-time high of the first film's $48 million opening. Considering the legendary animation director was ready to sit out the third installment altogether, this feels like a sign that proves his prowess in the animated medium can, in fact, be trusted on the big screen. With three consistent results in the bank for Sony Pictures Animation, the time feels right to give Tartakovsky back the dream project he never got to deliver: it's time to bring his Popeye film back to the fold.
As far back as 2010, Sony had been playing with the option of turning the classic comic strip character made by the animated shorts of Max Fleischer into a 3D animated spectacular. But Popeye was really something special for Genndy Tartakovsky, as he once revealed that as a child he started learning English with the help of Popeye, so his announcement as the project's helmer in 2012 was practically a dream come true. Eventually, that dream would collapse, with Tartakovsky leaving the project in 2014, leaving Popeye in "active development" at Sony Pictures Animation to this day.
So why now? Why Popeye? Well, for starters, Genndy Tartakovsky has successfully landed three opening weekend wins for Sony Pictures Animation: a studio that could use as many commercial, and critical, successes as it can get. It's been about a year since the debacle known as The Emoji Movie signaled that the regime change in SPA's ranks wasn't totally for the better. Strangely enough, that sea change in the organization was what ended up making the T.J. Miller-starring disaster a priority over Tartakovsky's more old-school passion project, and with his track record only improving after this past weekend, the man's earned this chance on paper.
Better still, Tartakovsky is the best person to give a project like Popeye to, especially when you look at how the Hotel Transylvania films turned out. Through each of those films, you can see that Genndy Tartakovsky can balance a more modern, humorous approach to an animated story with the art style of a classic animated adventure. With the early days of his involvement with Popeye labeling him as planning to make the film "as artful and unrealistic as possible," Tartakovsky sounds like he's always had the right mindset for the property's rebirth.
Perhaps the most important argument for Genndy Tartakovsky's Popeye to become an actual reality is the fact that he's already pitched the best case for its existence through an extremely convincing pitch reel. Back when Sony Pictures Animation was looking to hype the film's pre-production, Tartakovsky put together some rough animation that showed how his Popeye would look and feel. As luck would have it, that reel is still up on the internet, and you can watch it for yourself below:
The footage you've just watched is the best, and most effective proof that Tartakovsky's Popeye is one of the biggest missed opportunities that Sony Pictures Animation has ever squandered. Not only are the looks of characters like Popeye and Olive Oyl preserved from their classic incarnations, but they're given some extra definition to effectively translate their style into a modern, 3D friendly context. Plus, watching the action-packed comedy that takes place in this proof of concept reel has anyone even the slightest bit into 3D animation salivating over just how beautiful this movie would look with the right conversion.
All of the evidence in consideration leads back to the fact that Genndy Tartakovsky is a proven success in the world of animation, and that he should be given back the reins to make Popeye into what could be the successful relaunch of a storied classic. It's an established, time worn brand that has unlimited potential when it comes to being introduced to a new generation. No one thought Paddington was going to be the hit that it was, until writer/director Paul King came along and injected what could have been a soulless cash grab with equal amounts of fandom and heart, turning it into an earnest success. Popeye is Genndy Tartakovsky's Paddington, and if Sony doesn't see that, then another studio should be trying to make this happen on their own dime. In a world obsessed with re-launching franchises with previous brand recognition, this is an opportunity too good to pass up.
This poll is no longer available.
Your Daily Blend of Entertainment News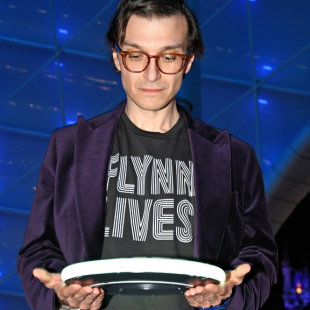 Senior Movies Contributor
CinemaBlend's James Bond (expert). Also versed in Large Scale Aggressors, time travel, and Guillermo del Toro. He fights for The User.