New Oscar Categories The Academy Should Have Added Instead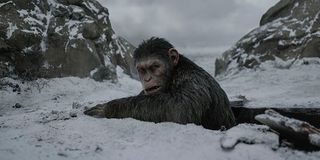 Last week, the industry let out a collective groan at the news that the Academy of Motion Picture Arts and Sciences would be incorporating a new category for achievement in popular film. This decision, reportedly pushed by ABC, seemed to signal the end of the Oscars as the highest honor in film, and indicated that the ceremony's first priority is making a TV show that delivers good ratings while also awarding deserving art. The thought process being that adding a popular film category that honors blockbuster, popcorn filmmaking, would entice the average moviegoer who hasn't seen Birdman or The Artist or Moonlight to tune in. This cynical move is lamentable not only because it goes against the spirit of the Oscars, but also because it was unnecessary.
While a lot of people have joked about leaning in to the absurdity and just turning the Oscars into the MTV Movie Awards with categories like 'Best Kiss,' 'Best Explosion' and 'Best IP,' the sad reality is that there are several categories that people have not only wanted to see for a long time, but ones that also would have naturally honored more popular films. Instead of Best Popular Film, the Academy should have added Best Casting, Best Stunts, Best Non-Traditional Performance, Best Voice Performance and Best Trailer, all of which are deserving additions that would honor more popular films.
The Best Casting category has long been advocated for. The Oscars already honor the A-list stars whose names grace the marquee, but the people who help connect actor and character go unrecognized. Just think about films full of amazing talent, breakthrough unknowns and iconic marriages of actor and role. Casting directors played a major part in making those happen. A Best Casting Oscar could swing either way too, honoring both smaller films and bigger ones with star-studded ensembles.
Above any other, the addition of a Best Stunts category would be a surefire way to honor more popular movies that the majority of audiences have seen. Stunt coordination is an incredibly difficult and important job, and it needs to be recognized. Stunt Coordinators are responsible for crafting the amazing stunts that sell us on films, doing so in a way that makes them visually spectacular, but also as safe as possible for all involved. The safety of performers is in their hands, the least we can do is give those who are best at this job some recognition. The nature of the category would lend itself to honoring those big, popcorn flicks that people go to see. Superhero movies like Black Panther would be shoe-ins for this category, although this year, Mission: Impossible Fallout would be the one to beat for obvious reasons.
The category that has probably had the most vocal support in recent years is an award for Best Motion-Capture Performance. Pretty much every time Andy Serkis dons a capture suit, he makes magic and many want this award if only to honor him and his work. I would amend such a category a bit to award the Best Non-Traditional Performance. The reason that I wouldn't limit it to motion capture is so that something like what Doug Jones did in The Shape of Water could also qualify. However, I acknowledge the distinction between how much makeup makes a performance non-traditional may be a bit tricky to suss out. Despite that, just honoring motion-capture performances would, like the stunts category, heavily favor blockbuster movies. You won't see performance capture in the small indies that often get lots of nominations, the technology is the domain of big-budget tentpoles. This year, you'd have to think that 2018's biggest movie, Avengers: Infinity War would see Josh Brolin get nominated for such an award for his performance as Thanos.
Following the thread of honoring performers in popular films, Best Voice Performance would do just that. Such a category would obviously honor the work of voice performers in animated movies, most of which are family movies that lots of people have seen. This would give animated movies some more deserving love while also honoring impressive voice work. This category wouldn't just apply to animated movies either. Scarlett Johansson's performance as Samantha in Her would have been an obvious contender. This year it would be very cool to see Christopher Robin's Jim Cummings get nominated for that film and as something of a lifetime achievement Oscar.
Last but not least is the Best Trailer category. Trailers have become a major part of the moviegoing experience and for some films, the debut of the trailer is as anticipated as the movie itself. Trailers have trailers now! And while trailers are ultimately advertisements, they are also works of art as something like the Logan trailer can attest to. And few trailers get you more hyped than those for big popcorn flicks. The other nice thing is that people will have seen many of the candidates already and like the Best Song candidates, the candidates for best trailer could be spread throughout the broadcast, showing viewers exactly what is about to be awarded.
Ultimately, trying to improve the ratings of the Oscars in the age of streaming is likely a losing battle. Adding new categories isn't a bad idea, but the popular movie category is. Instead, adding categories like the ones I've outlined here would freshen up the ceremony and the broadcast and also honor more popular films, but in a way that maintains the spirit and integrity of the awards.
Your Daily Blend of Entertainment News
Nick grew up in Maryland has degrees in Film Studies and Communications. His life goal is to walk the earth, meet people and get into adventures. He's also still looking for The Adventures of Pete and Pete season 3 on DVD if anyone has a lead.