What The Russos Will Probably Direct After Avengers 4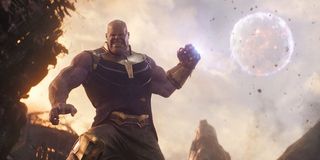 Since they were recruited for 2014's Captain America: The Winter Soldier, directors Joe and Anthony Russo have become one of the primary driving forces in the Marvel Cinematic Universe, returning to helm Captain America: Civil War, Avengers: Infinity War and Avengers 4. The Russos are still handling post-production and reshoots on Avengers 4, but once that movie's in the bag, there've been questions about if the duo might helm another Marvel movie someday, even if it isn't Avengers-related. For now, it looks like the Russos are looking to get some space from the MCU, as they're reportedly gearing up to direct a cinematic adaptation of the novel Cherry, written by Nico Walker.
Through their studio AGBO, Joe and Anthony Russo bid $1 million for the rights to Cherry, and they intend for this to be their next movie after Avengers 4. The book was published earlier this month, and the auction began last week. What makes this situation most interesting is that Nico Walker is serving jail time until 2020, and the auction had to be paused when he ran out of phone minutes. Eventually the Russos got ahold of Walker, and in the end, they came out ahead against competitors like Warner Bros (which wanted James Franco to direct and John Pollono to write the script) and Sony. The Path's Jessica Goldberg will write the Cherry script.
Inspired by Nico Walker's own life, Cherry follows a college student who joins the U.S. Army after nearly losing the love of his life, Emily. Serving as a medic in Iraq, he is exposed to horrors he never imagined, and to cope, he and his fellow soldiers huff computer duster, abuse painkillers and watch porn when they're not being injured in battle. Upon returning home, the protagonist deals with PTSD, and to pay for his debts and drug addiction, he starts robbing banks, which makes him feel the same way he did when in combat. In real life, Walker stole approximately $40,000 in just a few months, but he was caught in 2011 and sent to prison. He wrote Cherry while behind bars, and as Deadline noted in its report, Joe and Anthony Russo "are very passionate about the material." Not only do they hail from Cleveland like Walker, but they have also lost friends to drugs, so they want to pour their time into this project next.
Before joining the MCU, Joe and Anthony Russo primarily worked in television on shows like Arrested Development and Community, so to be selected to direct a Marvel movie and be brought for three more after that are huge accomplishments. But with four movies under their belt by the time Avengers 4 arrives, I can't blame them for wanting to tackle something new rather than stay in the superhero realm. Perhaps the Russos would be willing to contribute to the MCU again years from now, but clearly it's important for them to tackle Cherry next, so it will be interesting to see how this adaptation turns out.
Stay tuned to CinemaBlend for all the biggest updates concerning the Russo Brothers both in and out of the MCU. For now, you can look forward to them wrapping up the Phase 3 era when Avengers 4 drops on May 3, 2019.
Your Daily Blend of Entertainment News
Connoisseur of Marvel, DC, Star Wars, John Wick, MonsterVerse and Doctor Who lore. He's aware he looks like Harry Potter and Clark Kent.