Although Russian Trolls Tweeted About The Last Jedi, The Numbers May Not Be As High As They Seem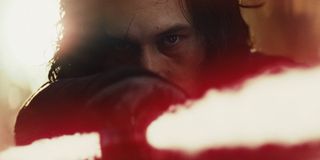 Although it performed excellently at the box office and won over many critics, Star Wars: The Last Jedi proved to be incredibly divisive among fans, and 10 months after its release, the movie continues to be a source of arguments and debate. It doesn't look like that will die down anytime soon, and the discussion around The Last Jedi's polarizing reactions took a turn earlier this week when a study conducted at the University of South Carolina found that many of the users who criticized The Last Jedi on social media were actually Russian bots. The research paper went so far as to say that more than half of the dissenting tweets against The Last Jedi were politically motivated or not even human, but it turns out that in the case of these bots, they were actually responsible for closer to one in 10 of such tweets.
Having analyzed Morten Bay's research paper on Star Wars: The Last Jedi, CNET noticed some faults in his approach, particularly that Bay's collection method only relied on tweets that were sent to director Rian Johnson. Starting with 1,273 tweets, Bay cut that number down to 967, 206 of which expressed a "negative sentiment" towards The Last Jedi. Of that 206, "61 were real people reported to have a political agenda, 11 were bots and only 33 appeared to be trolls." In the group of 33, only 16 appeared to resemble Russian troll accounts, hence why it's really only one in 10 tweets rather than over 50%. Had the parameters been expanded (like including tweets directed at Mark Hamill, who has a much larger following than Johnson), maybe that number would increase, but working off just these findings, we're hardly near 'more than 50%' territory.
The conversation surrounding Star Wars: The Last Jedi is certainly complicated, particularly with regard to the negative opinions of it. Many fans had legitimate problems with the story and/or characters, while other criticisms have been politically fueled. So it's rather difficult to gauge just how much of the Star Wars fanbase disliked The Last Jedi, let alone how many of those dissenting reactions are artificially constructed. As Morten Bay acknowledged, he was working of a "proportionately small sample size" that's prone to bias, but he also said the main takeaway from his research paper should actually be that pop culture debates can take political turns, and that one can look at fandoms to gauge how political messaging can be "propagated" online. Wherever you fall on Star Wars: The Last Jedi, one thing is certain: the movie will continue to be disputed, likely even after Star Wars: Episode IX wraps up this era of the franchise's history.
The Skywalker saga will conclude when Star Wars: Episode IX is released on December 20, 2019. As for what else is in store for a galaxy far, far away on the big screen, head over to our Star Wars movies guide for that information.
Connoisseur of Marvel, DC, Star Wars, John Wick, MonsterVerse and Doctor Who lore. He's aware he looks like Harry Potter and Clark Kent.
Your Daily Blend of Entertainment News
Thank you for signing up to CinemaBlend. You will receive a verification email shortly.
There was a problem. Please refresh the page and try again.