Original Beauty And The Beast Writer Isn't Happy With The Live Action Remake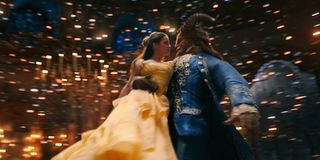 In between delivering its animated (both from Walt Disney Animation Studios and Pixar), Star Wars and Marvel movies, Disney has been churning out live action remakes of its classic animated movies over the last few years, like Beauty and the Beast. Commercially, that movie performed incredibly, and it earned a decent amount of positive reception. However, Linda Woolverton, who wrote the original Beauty and the Beast, did not care for this re-telling of her story. As she put it:
Linda Woolverton pointed to two specific issues she had with the Beauty and the Beast remake The first was LeFou, who was played by Josh Gad. In the original Beauty and the Beast, which came out in 1991, LeFou was depicted as being Gaston's obedient and complaint sidekick, whereas in the live action adaptation, he was shown to have a crush on the obnoxious hunter. In Woolverton's opinion, LeFou was never supposed to be in love with Gaston; he was simply a "toady and besotted with a person he could never be."
Her second issue was with how in the live action adaptation, Beast was able to travel to and from his castle via the magic mirror. This is despite the fact that Linda Woolverton wrote the castle in the animated movie as being "impenetrable." Following that, the mythology in the new Beauty and the Beast just didn't work for Woolverton, hence her displeased outlook.
Looking at the LeFou aspect of the Beauty and the Beast remake, director Bill Condon said last year that the character was changed because in the animated movie, he was "sort of a punching bag" for Gaston, and it wouldn't have been "credible" for Josh Gad's LeFou to endure that in a live action setting. Gad added that eliminating the "cartoonish" parts of LeFou meant taking steps to make the character seem more real, which resulted in more focus on LeFou and Gaston's relationship. As for the castle element, perhaps the abode where Beast and his enchanted servants live just isn't under lock and key quite as heavily as the animated version of the castle.
It should be noted that Linda Woolverton isn't opposed to live action Disney remakes entirely. After all, she wrote 2010's Alice in Wonderland and 2014's Maleficent, the two movies that arguably kicked off Disney's current remake endeavors (although they were by no means the studio's first live action remakes, as evidenced by 1994's The Jungle Book and 1996's 101 Dalmatians). It's just that she didn't care for how Beauty and the Beast was handled in live action.
As mentioned earlier, Beauty and the Beast did well for itself on the reviews front, but box office-wise, it was a smash hit. Hauling in over $1.2 billion worldwide, Beauty and the Beast was the second-highest grossing movie of 2017, trailing only behind another Disney release, Star Wars: The Last Jedi, which took in $1.3 billion. Of course, the original Beauty and the Beast wasn't a box office slouch either, and it ultimately earned an Academy Award nomination for Best Picture, the first animated movie to do so. The original Beauty and the Beast was also followed by three direct-to-video follow-ups, and Belle, reprised by Paige O'Hara, recently appeared alongside the other Disney Princesses in Ralph Breaks The Internet.
Beauty and the Beast also isn't the only Disney movie that Linda Woolverton worked on that's getting the live action treatment. She helped develop the story of Aladdin, which arrives in theaters next May and the new Aladdin looks to be following Beauty and the Beast in terms of being a faithful, straightforward remake rather than take a lot of creative liberties. Then there's The Lion King, which she wrote. Like Aladdin, The Lion King remake also seems to be taking the straightforward approach, but when asked how she felt about this new version during her interview with THR's It Happened in Hollywood podcast, Woolverton responded:
The Lion King teaser trailer dropped on Thanksgiving Day last month, and visually-speaking, it looks amazing. Still, it will be interesting to hear Linda Woolverton's thoughts on the remake when it comes out next summer.
It's also worth mentioning that because writing both Beauty and the Beast and The Lion King didn't qualify Linda Woolverton for Writers Guild of America membership (because they were both animated), not only does she not receive residuals from those movies, she also didn't have any say in how those tales would be re-imagined. So that explains why wasn't consulted on Beauty and the Beast, leading to her having problems with certain elements.
Let's also not forget that this Disney remake train isn't stopping at a proverbial station anytime soon. Along with Aladdin and The Lion King, we're also getting Dumbo next year, although in that instance, the remake's story looks quite different given that its animated predecessor is one of Disney's shortest movies ever. In 2020 and beyond, movies like Mulan, Lilo & Stitch and The Little Mermaid are all on the docket. And Disney isn't just keeping its remakes as big screen presentations. When the Disney+ streaming service launches late next year, one of its initial offerings will be a live action Lady and the Tramp.
As for Linda Woolverton, her other notable credits include other Disney releases like Homeward Bound: the Incredible Journey, Alice Through the Looking Glass and the upcoming Maleficent II.
Stay tuned to CinemaBlend for all the latest updates concerning Disney, whether it's regarding the studio's remakes or its other creative endeavors. In the meantime, check out our handy guide regarding what other live action adaptations the Mouse House has on the way, or get a more broad view of the cinematic slate in the near future by looking through our 2019 release schedule.
Your Daily Blend of Entertainment News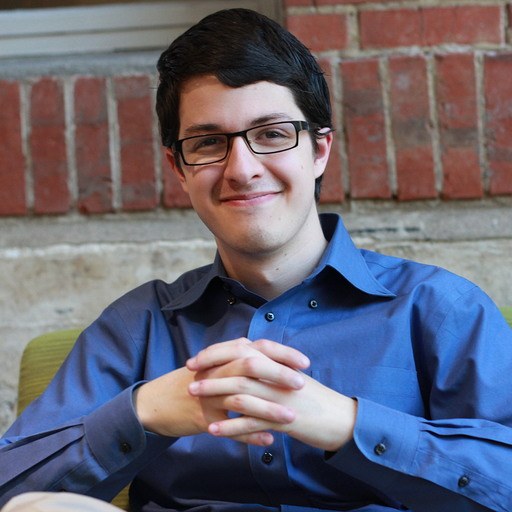 Connoisseur of Marvel, DC, Star Wars, John Wick, MonsterVerse and Doctor Who lore. He's aware he looks like Harry Potter and Clark Kent.