DC Has A Plastic Man Movie In The Works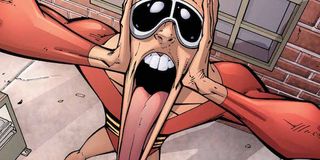 If you follow news about DC movies regularly, then you're well aware that there are a lot of projects in development for the DC Extended Universe. Seriously, a lot, as in nearly two dozen! Not all of these projects will see the light of day, but every now and then a new one is added to the mix, and today brings word that there's now a Plastic Man movie in the works. Talk about stretching yourself thin!
Warner Bros has tapped screenwriter Amanda Idoko to pen a Plastic Man movie, which is described as a "comedic action-adventure." No specific details about Idoko's Plastic Man story were revealed, but apparently her being hired caps off a six month-long search on Warner Bros part to find someone for the gig. According to sources who spoke with THR, Warner Bros is intending for this Plastic Man movie to stay "true to the light-hearted and even silly tones of the character." The project is still in the early stages, so there's no directed attached yet, but New Line's Bob Shaye will executive produce.
Interestingly enough, this isn't the first time that a Plastic Man movie has been in development. In the early 1990s, The Wachowskis wrote a Plastic Man script, and over a decade later, they planned to make it themselves and have it ready to go for a 2009 release. It was even rumored that Keanu Reeves would play the stretchy hero. Obviously this movie never happened, and rather than be self-contained, it sounds like this new Plastic Man movie will take place within the DCEU.
Plastic Man was introduced in 1941's Police Comics #1 from the Quality Comics imprint, but it wasn't until 1956 that he was acquired by DC Comics. Originally known as Eel O'Brien, he was a small-time criminal who was exposed to an unidentified chemical liquid while pulling off a late-night heist. This chemical gave Eel's body an elastic malleability, allowing him to stretch in all shapes and sizes, control his density and shapeshift, and other benefits of his strange physiology have included regeneration, invulnerability and aging at a far slower rate, if at all. However, his weaknesses include extremely temperatures (both cold and hot) and certain other chemicals.
While he's chiefly known for being comic relief within the DC universe, he is definitely among the most powerful heroes, and for a time he was a core member of the Justice League. Outside of the comics, Plastic Man led his own series, The Plastic Man Comedy/Adventure Show, from 1979 to 1981, and he also popped up on Batman: The Brave and the Bold, Young Justice and Justice League Action.
As for Amanda Idoko, she's previously worked on the short-lived ABC series The Mayor, and her first feature film script, Breaking News in Yuba County, is beginning production soon. Evidently Warner Bros is confident in her ability to deliver a solid (rubbery?) Plastic Man tale, but we'll have to wait and see if this movie ends up moving forward That said, the prospect of Parks and Recreation's Ben Schwartz bringing Plastic Man to life sounds way too good to pass up.
Stay tuned to CinemaBlend for more updates about Plastic Man, but in the meantime, look through our DC movies guide to learn about all the other DCEU projects being worked on.
Your Daily Blend of Entertainment News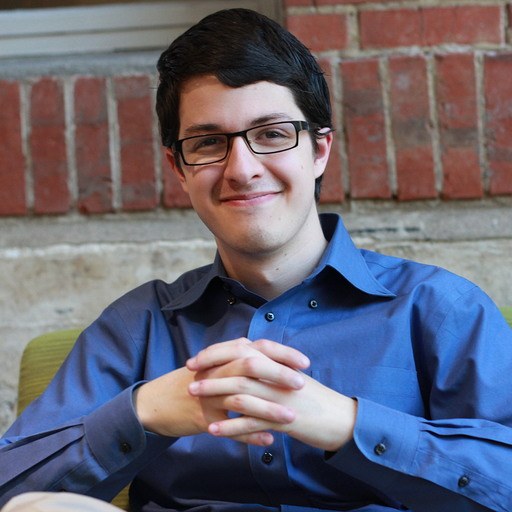 Connoisseur of Marvel, DC, Star Wars, John Wick, MonsterVerse and Doctor Who lore. He's aware he looks like Harry Potter and Clark Kent.