5 Best Comedies Of 2018, Ranked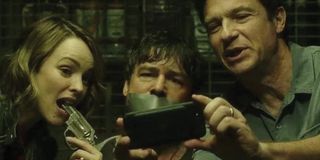 2018 was an interesting year for the comedy genre. Granted, that's not a conclusion everyone would immediately come to when first thinking back, but in a year where a lot of obvious comedies were released, only a select few of them stood out as the best the year had to offer. In fact, it was arguably a stronger year for the offbeat non-obvious comedy, or films that had a deeper message that was delivered with ample laughs along the way.
Without question, these five comedies delivered a more powerful message and laughs than any chuckle that could be had from copious amounts of puppet semen. No, these films reached higher, and while some still had some raunchy moments, others on this list went for the type of laugh that's usually a little harder to attain, and it paid off big in the end. Ranked 5 through 1, these are the comedies that made us laugh the hardest in 2018, and will likely keep audiences laughing years from now.
5. Isle Of Dogs
Wes Anderson's brand of comedy typically isn't for all audiences, but Isle Of Dogs' use of wordplay, physical humor, and an all-star cast led to some powerful laughs for just about anyone. Cat lovers were likely less amused by the movie and its antics, but what exactly were they expecting when watching a film with this kind of title? Like with Fantastic Mr. Fox, Anderson portrays animals in a human way, and it works really well.
What's most impressive and humorous about Isle of Dogs is how it plays to an American audience watching who doesn't understand Japanese. A dog saying "I understand the general premise of what you're saying" is all the more hilarious when an English-speaking filmgoer is trying to work out what young Atari is trying to express. Its wild premise and story make it timeless, which makes me feel as though audiences will be laughing watching this one for quite a while.
4. Vice
No one would expect a biopic of former Vice President Dick Cheney -- starring noted dramatic thespians like Christian Bale and Amy Adams -- to be the least bit funny. But in the wonderful hands of Anchorman and Step-Brothers helmer Adam McKay, Vice can and often is downright hilarious. And terrifying. But also hilarious. McKay's approach to Cheney's long political career appears to be "we have to laugh, for fear of being driven crazy."
And if you saw McKay's breakdown of the recent financial crisis, The Big Short, you understand how such a take as this can generate laughs. But while Vice educates on the former Vice President's role in history, it also entertains with one of the funniest visual bits involving end credits we have ever seen in ANY motion picture... and easily the funniest, and most intelligent, gag we saw on screen in 2018.
3. Sorry To Bother You
Boots Riley's Sorry To Bother You is a head trip from start to finish, and that's not a bad thing. Audiences willing to follow Lakeith Stanfield's Cassius on this wild ride through telemarketing, oppression, social issues, and so much more will be rewarded with laughs towards things both out there and thought-provoking. Whether one does or doesn't indulge in drugs before watching this film, they'll certainly feel like they're on them while watching.
This is mainly due to the dizzying and non-stop pace of the film, which has the invested audience member hopping between thoughts of "wow that's thought-provoking" just before busting a gut laughing at something else. It keeps the viewer unsteady, and more susceptible to a laugh they may have seen coming otherwise. As Lakeith Stanfield and Tessa Thompson's careers continue, people are going to look back at this movie as a treasured part of their time in Hollywood.
2. Deadpool 2
Deadpool 2 had a lot of hype to live up to following the first feature's success, and there was certainly a question of whether Marvel and Fox could pull off making a successful R-rated superhero comedy twice. It's safe to say that they succeeded, and thanks to the sequel and the PG-13 cut featuring Fred Savage, the company has quite a bit of cash to keep in its "prison wallet" for safekeeping. Isn't it so great that term is mainstream now?
Ryan Reynolds and his snark again make up a bulk of the funny in Deadpool 2, but credit to Josh Brolin for playing the straight man as Cable. The Deadpool franchise thrives in an era where jokes that reference other superhero films are both timely and relatable, and it's safe to speculate these jokes will continue to kill with audiences so long as their still invested in superhero adventures. Now, let's just hope the next installment finally includes Hugh Jackman!
1. Game Night
In a year where several off-beat comedies stood above some traditional comedies, the top spot in 2018 belongs to Game Night. Jason Bateman and Rachel McAdams make a great down to Earth and seemingly normal couple, which makes their funny moments so relatable from start to finish. There are also stand-out moments from actors who aren't necessarily known for their comedy, such as Jesse Plemons and Kyle Chandler, which really shows how much this film does right.
Admittedly, Game Night may look like a standard run-of-the-mill feature that's ok to overlook, but doing that is a big mistake. This movie hits the funny button frequently from start to finish and doesn't do so with cheap low-brow jokes. Granted, physical humor absolutely plays a factor, but in a way a classic comedy would and not so much one that involves excrement flying every which way. Hands down, this film wins 2018 as the best comedy for the year.
Comedy is subjective of course, so we welcome thoughts, comments, and opinions on our selections in the comments below. Additionally, those who have their own suggestions for best comedies of 2018 are encouraged to list their selections. Everyone needs a good laugh after all, and on that note, be sure to read CinemaBlend's conversation with John Cena and the bizarre pitch he has for Hasbro regarding him becoming a Transformer.
Your Daily Blend of Entertainment News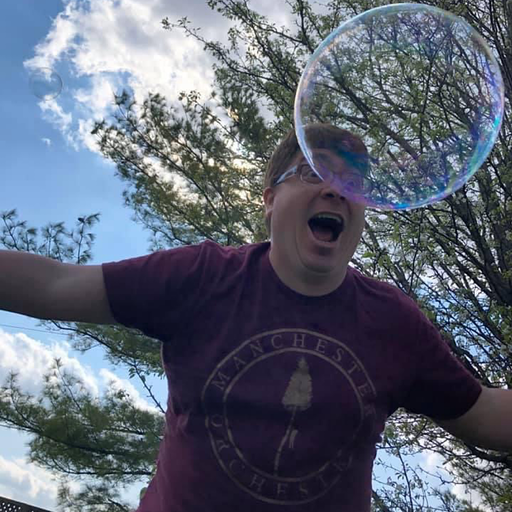 Mick contains multitudes and balances his time reporting on big happenings in the world of Star Trek, the WWE, reality television, and other sci-fi shows.