One Big Question We Really Hope John Wick 3 Answers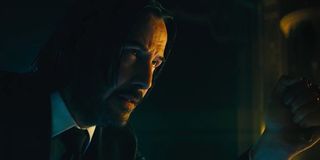 John Wick is in quite the pickle at the beginning of John Wick: Chapter 3 - Parabellum. For killing Santino D'Antonio on Continental grounds, John was declared excommunicado at the end of John Wick: Chapter 2, resulting in all his underworld resources being stripped away. Even worse, the bounty already on John's head was doubled to $14 million, and he was given only a one hour head start by his old friend, Winston. As the first John Wick: Chapter 3 trailer laid out, John will go through hell just trying to get out of New York City alive, but looking at the bigger picture, I'm wondering if this movie will see the destruction of the High Table.
The first John Wick movie made it clear that the strange underworld society John and these other assassins and criminals belong to operate on a specific set of rules and regulations. In John Wick: Chapter 2, it was revealed that The High Table, an council of 12 of the world's high-level crime lords, is the ultimate authority for these individuals. Few cross The High Table and even fewer survive if they do. less, Unfortunately for John, he caught its ire when he assassinated Santino D'Antonio, their newest member, within the New York branch of The Continental Hotel. If it hadn't been for Winston coming to bat for him, The High Table probably would have had John killed on the spot, but now it's paying top dollar for whoever can take his life.
John Wick: Chapter 3 - Parabellum will introduce at least three more members of The High Table: Anjelica Huston's The Director, Asia Kate Dillon's The Adjudicator and Robin Lord Taylor's The Administrator. Director Chad Stahelski previously revealed that John has a special relationship with The Director because she had a hand in his "upbringing and his protection," but in the trailer, she turns down his request for passage.
Fortunately for John, somehow he's able to make it out of New York, as evidenced by him walking through the desert and teaming up with Halle Berry's Sofia for a mission that's clearly taking place outside of the United States. Unfortunately for him, that $14 million is being offered worldwide, so unless John finds a way onto the International Space Station, he'll always be looking over his shoulder and in constant danger. What's the man to do?
John Wick is a formidable opponent, but even he's not capable of killing every assassin gunning for him, figuratively or literally. So if John wants to stop running, presumably the only way he can make that happen is if he convinces The High Table to call off their hit on him. It's also possible that it's only certain members who want John dead, as The Director, despite not helping him, doesn't seem willing to hinder him either. In John's mind, he just has to reach the members who want his head and persuade them to call off the bounty. But, as Sofia tells John, nothing is ever just a conversation with him, and this inevitably leads to bullets flying and bodies dropping.
If Winston considers John Wick vs. every assassin in New York City an even odds conflict, then John taking on The High Table members, as experienced and well-guarded they may be, will be an easier fight. In other words, if John Wick: Chapter 3 - Parabellum transitions into John declaring war on The High Table, then you'd be wise to bet on John emerging victorious. If that happens, needless to say that will be a big deal for the assassin community. The High Table seems to have been around for a long time, so if most/all of its leadership is eliminated, that leaves a major power vacuum.
If the John Wick franchise stretches past a trilogy on the big screen (Chad Stahelski and Keanu Reeves are certainly eager for it to live as long as possible), whether that's through a traditional sequel or a spinoff like Ballerina, it could be interesting to explore how the High Table's absence would affect this secret society of lawbreakers. Do the assassins just ignore all the previously established rules, ditch their Markers and carry out their illegal activities like the commoners of the criminal underworld? Does someone like Winston step in to form a new leadership council with select others? Does John get a position on this new council since he's responsible for The High Table falling apart? One thing is certain: it will be a brave new world for everyone in that sphere.
Even if John Wick: Chapter 3 does wrap up John's story, him destroying The High Table would still be a satisfying conclusion to his journey. John miraculously managed to escape from his life of murder by performing the Impossible Task, and it's only because of Iosef Tarasov and Santino D'Antonio's respective actions that he was drawn back in twice: first for revenge and second because he was coerced. If John taking out The High Table results in his $14 million bounty being wiped away, he can finally return home (figuratively speaking, since his house was blown up) and begin a new, quiet life with his pit bull.
There's also the upcoming Starz TV series The Continental to consider. All we know about that spinoff show so far is, like the title indicates, about the hotel chain that's a safe haven for assassins, as no "business" is to be conducted on hotel grounds. Perhaps The Continental will explore how the hotel is forced to change in the post-John Wick: Chapter 3 landscape with The High Table gone. New rules could be in effect, Winston (if he's around) could find himself is a new position of power, there are plenty of possibilities. John Wick won't be the star of The Continental (though it is said he'll appear), but the status quo change brought about by him eliminating The High Table would definitely need to be felt by the main characters.
We'll learn more about The High Table and whether or not it survives this latest bout of bloodshed when John Wick: Chapter 3 - Parabellum hits theaters on May 17. Don't forget to also look through our 2019 release schedule to learn what other movies will be coming out later this year.
Your Daily Blend of Entertainment News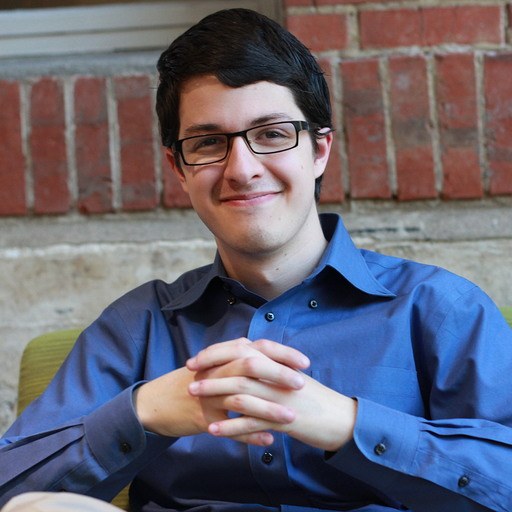 Connoisseur of Marvel, DC, Star Wars, John Wick, MonsterVerse and Doctor Who lore. He's aware he looks like Harry Potter and Clark Kent.