8 Biggest Snubs From The 2019 Oscar Nominations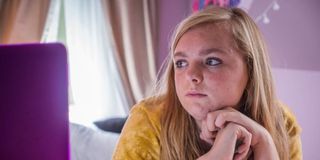 Going into this morning's Oscar nomination presentation, a lot of people probably thought they had a good idea what to expect. And for the most part, things went largely as expected. A Star is Born got nominations for acting and music. Roma had a very good morning, as did its director Alfonso Cuaron. However, a lot of names we expected to hear were surprisingly missing.
There are always a few surprise nominees, and that means there are always a few names left off the final ballots. However, this year the list of snubs feels even more shocking than recent years. Here are the deserving films and people that the Academy completely forgot this year.
Bradley Cooper - Best Director
A Star is Born was expected to compete in numerous categories and it certainly will. It received acting nominations in three of four categories, nominations in sound mixing and cinematography, and one for Best Adapted Screenplay. Conspicuous by its absence, however, was a nomination for Bradley Cooper as Best Director. While this was Cooper's first directing gig, many fully expected him to get a nomination. Actors turning directors have frequently been rewarded by the Academy (Kevin Costner, Mel Gibson), but this year, that transformation didn't even warrant a nomination. Considering all the other places the movie was recognized, not recognizing the person who brought it all together seems odd.
Mary Poppins Returns - Best Actress/Picture
While the Best Actress category is absolutely stacked with some deserving nominees and powerful performances, there were a couple of surprise nominations, and that meant that a couple of more expected names weren't going to make the cut. Emily Blunt not getting nominated for her performance in Mary Poppins Returns feels like a serious mistake was made somewhere along the line. Many felt that Mary Poppins Returns was a surprisingly strong follow-up to the original, and since that film won Julie Andrews an Oscar, many expected the sequel to at least get a nomination for Blunt. The film was also left off of the Best Picture slate. Blunt also missed out on A Quiet Place, in a year where some predicted she could get love for BOTH films.
Eighth Grade
Bo Burnham's Eighth Grade has a total of 237 reviews on Rotten Tomatoes, the number deemed negative is three. This movie was one of the most universally loved films of the year. It had one of the most powerful performances of the year from an actress who is all of 15-years-old. And yet, somehow, the movie was entirely shutout of the Oscar nominations. No acting nomination for Elsie Fisher. No directing or writing nomination for Burnham. Nothing in Best Picture. It seems like everybody loves this movie, except, somehow, all the people who nominate for the Oscars. It feels like the Academy just forgot this movie existed, which seems impossible to do for most of the people who have actually seen it.
If Beale Street Could Talk - Best Director/Cinematography/Picture
If Beale Street Could Talk had a solid morning today with three good nominations. The screenplay and score both received nominations, as did Regina King for Best Supporting Actress. However, that recognition put into sharp relief two places where Beale Street got snubbed. Barry Jenkins was nominated for his screenplay, but not for his skills as a director. In a move that was probably related, If Beale Street Could Talk was also left off the slate of Best Picture nominees. One other surprising snub was that the film wasn't nominated in the cinematography category, a place where it has received praise from many other corners during the awards season.
Won't You Be My Neighbor? - Documentary Feature
Documentary feature isn't usually a category that a lot of people care about, and yet this year, if you were paying attention, it was likely because of one of the films that did not get nominated. Won't You Be My Neighbor?, the documentary about children's television host Fred Rogers, received universal acclaim and certainly seems to have been one of the more widely seen documentaries in recent memory. And yet, somehow, it did not get a nomination. While other films can make do with snubs in one category with nominations in another, Won't You Be My Neighbor? only had one shot, and Mr. Rogers got denied.
Crazy Rich Asians
Crazy Rich Asians felt like a watershed moment in a lot of ways. It was the first movie with an exclusively Asian cast in years. It was one of the best romantic comedies in recent memory, and to top it all off, it was successful at the box office. The film has received some awards consideration, and so it seemed likely that the Academy of Motion Picture Arts & Sciences would recognize the film in some way. And yet, we sat through the entire presentation of all the nominees and didn't hear the title of this film once.
First Man - Best Supporting Actress/Score/Picture
First Man hasn't received the universal love from audiences and critics that Damian Chazelle is used to receiving. However, the movie has done just as well during awards season. Justin Hurwitz won the Golden Globe for his score to the film, and yet the music did not receive a nomination today. Likewise, the performance of Claire Foy, which was regarded by many as the strongest of the film, went without any recognition. It felt like a Best Picture nomination was also in this movie's future, so not receiving it felt surprising. First Man did walk away with four technical awards.
First Reformed - Best Actor
First Reformed has been something of an under the radar film, in large part because it was released back in May rather than waiting for the heated awards season of the fall. However, the film made a number of critics' top 10 lists for the year and a large part of the reason for that was Ethan Hawke's remarkable performance. Hawke has been nominated for Academy Awards before but has never won. His body of work is incredibly well regarded, and whether or not that's supposed to matter, we all know it does. The movie wasn't entirely forgotten, however, as it did receive a nomination for Best Original Screenplay.
Every Oscar year has surprise snubs. It doesn't make the performances of those who are overlooked any less impressive. In a few years, most people will likely forget who was even nominated anyway. Still, it's nice when great work gets recognized as such, and in these cases, some truly great work did not get the love it deserved.
Content Producer/Theme Park Beat
CinemaBlend's resident theme park junkie and amateur Disney historian. Armchair Imagineer. Epcot Stan. Future Club 33 Member.