You are, no doubt, familiar with the old Hollywood formula whereby a filmmaker does one for "them" (a commercial moneymaker with broad appeal) so that they, in turn, can do one for "me" (a deeply personal story that might be a financial risk for the backing studio).
This helps explain both how and why acclaimed director Alfonso Cuaron transitions from the eye-popping, big-budget spectacle of Gravity -- which banked $723 million worldwide and earned Cuaron his Best Director Oscar -- to the intimate, tough-to-market, foreign-language masterpiece Roma. By definition, this is a "one-for-me" effort that, if you let it in, really speaks to all of us, no matter your background.
Alfonso Cuaron pulls Roma from memory. Literally. This is a loose interpretation of his own childhood, using sets that mirror his boyhood home in Mexico City. (Cuaron reportedly worked tirelessly with producers and set designers to retrieve authentic furniture, sometimes even borrowing pieces back from relatives, to recreate as seamlessly as possible the image of his past residence from his head.)
"Loose" also means that not much happens in Roma, in a traditional sense. But the beauty of Roma is discovered in the exquisite details. It's structured in a way that Cuaron's cameras are assigned to follow the members of a Mexican family over the course of a year from 1970 to 1971. That direction falls into two categories, which are linked.
In one, the mother Sofia (Marina de Tavira) tends to her four children as she makes excuses for their absentee father, Antonio (Fernando Grediaga), who travels for work. It becomes apparent that Antonio is stepping out on Sofia, though their marital strife largely plays out in whispered conversations assigned to the background of scenes.
At the forefront is Cleo (Yalitza Aparicio), the family's dedicated nanny who spends her days tending to the clan's needs -- though she frequently neglects to sweep up the family dog's poop, much to Antonio's chagrin. Cleo balance's the family's heavy workload with a meager social life, meeting and falling in love with Fermin (Jorge Antonio Guerrero). Complications arise in both scenarios, with Cuaron exploring how -- despite their class differences -- the journeys of Cleo and Sofia run parallel, especially because of the involvement of the young children.
Even as I list all the reasons why I love Roma, I acknowledge that they're largely the reasons why too many mainstream audiences will reject it. How many black-and-white, foreign-language films that are about the little moments in the lives of two women top the box office charts each year? You can count them all on one finger.
But it's the bold risk, and the personal reward, that's attached to Roma that makes it so special. Alfonso Cuaron is a master as visual detail, and his magnificent cinematography -- he stepped in as Director of Photography after his friend, the equally brilliant Emmanuel Lubezki had to exit the project -- is gorgeous and packed with detail. You could watch Roma multiple times and focus on different portions of the frame, discovering something new and different -- and yet, intentionally included by the filmmaker -- each time.
Roma, too, is a film best appreciated once you understand where it's ultimately going. Not that the destination is important in Roma. There's no final-scene twist that makes the meager activities of the protagonists more significant. And while there is emotional growth and maturation -- earned through some painful sacrifices -- the family, and Cleo, are largely in the same space they occupied at the beginning of the movie. It's us, the audience, that has changed.
Roma changed me. And it changed how I view Alfonso Cuaron, as a storyteller. His technical proficiency was never in question, not after masterful, provocative accomplishments like Gravity and Children of Men. But Roma held me tight in its grip on the most mundane of developments, from the scrubbing of tile floors, or a trip to the cinema, to the pregnancy of a household nanny. It's the ramifications of each event that grew to carry their own weight, because Cuaron knew to linger in moments, and cast realistic performers over marquee-bursting talents.
And on a second pass, you will come to understand the brilliant metaphors and foreshadows that Alfonso Cuaron weaves into his narrative -- background inclusions that won't make complete sense until you have the full picture that is Roma. Cuaron's revolutionary use of sound adds existential dread to key moments in his story. Roma is actually bookended by the sound of water, done in such a way that still devastates me whenever I think back on it.
Roma is also a fascinating case study, in this sense. It demands a theatrical view, because the big screen spotlights Cuaron's spectacular attention to detail in his staging and cinematography. And I know, beyond a doubt, that the sound of the waves in that pivotal conclusion, won't have the same impact at home, no matter how good your speakers.
And yet, Roma is a Netflix movie. One that's getting a limited theatrical run (praise the Gods of Cinema), but still will be seen by the majority of curious driver-byers on their TV screens. That's a crime. However, without Netflix, Roma might not exist, because traditional studios would never give an experimental movie like this a chance -- even with the "one for me" formula in play.
For now, be thankful Roma exists. It's a special masterpiece, from a special, masterful filmmaker.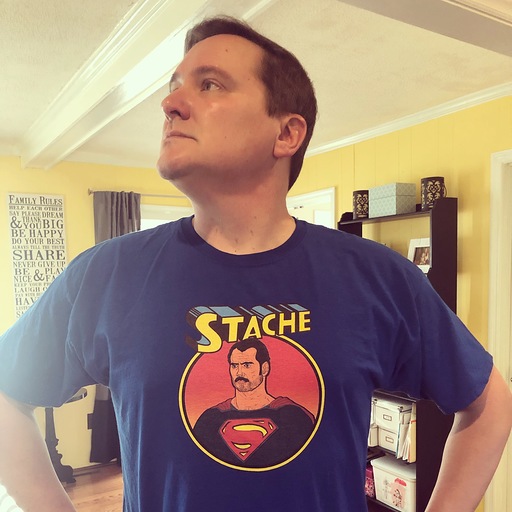 Sean O'Connell is a journalist and CinemaBlend's Managing Editor. Sean created ReelBlend, which he proudly cohosts with Jake Hamilton and Kevin McCarthy. And he's the author of RELEASE THE SNYDER CUT, the Spider-Man history book WITH GREAT POWER, and an upcoming book about Bruce Willis.