How Did Emily Blunt Not Get A Best Actress Oscar Nomination For Mary Poppins Returns?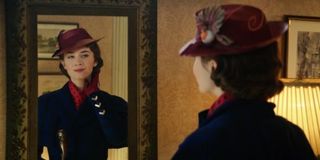 It's too damn early in the morning on the west coast when they announce the Oscar nominees, and while I had coffee in hand, I still wasn't entirely with it as the nominees were being announced. Maybe I was still in shock over Won't You Be My Neighbor? not receiving a nomination in the feature documentary category. I didn't even realize at first that Emily Blunt hadn't been nominated for Best Actress for Mary Poppins Returns, but now that the smoke has cleared, this is the one Oscar snub that has me the most surprised. More than that, I'm sort of angry about it.
Mary Poppins Returns made a perfectly respectable showing at this mornings reveal of the 2019 Oscar nominees. It received four nominations, for song, score, productions design, and costume design. The musical nominations seemed very likely going in, and the pair of technical nods also make sense considering the film, but Mary Poppins Returns was also expected to compete for some bigger prizes and chief among them was Emily Blunt's performance in the title role.
Instead, the five nominees were Yalitza Aparicio for Roma, Glenn Close for The Wife, Olivia Colman for The Favourite, Lady Gaga for A Star is Born, and Melissa McCarthy for Can You Ever Forgive Me?
I'm not going to get into the question of whether or not these five nominations were deserved. There are certainly some surprises in this list, but that doesn't mean they aren't fine performances worthy of recognition. That doesn't make Emily Blunt's lack of nomination any less surprising.
From the beginning, Mary Poppins Returns was a movie that risked being buried under a mountain of its own expectation. The original Mary Poppins was itself an Oscar winner. It was nominated for Best Picture and it won the Oscar for Julie Andrews' performance in the title role. It's also one of Disney's most beloved films. The idea of even making a sequel was a massive risk. How could such a movie possibly live up to the incredible expectations?
However, in the opinion of myself, and a lot of other people, Mary Poppins Returns succeeded in doing everything it set out to do. Emily Blunt was the centerpiece of it all. If she had faltered then the movie doesn't work, but she nailed the performance. She accomplished everything the role required, which was a lot, and then some.
From almost the instant Emily Blunt comes on the screen, you forget for two hours that the role of Mary Poppins was ever played by somebody else. She makes it her own and she becomes Mary Poppins. The glint in her eye and the smile when nobody is looking are pure magic.
While there are certainly some similarities between Blunt's performance and that of Julie Andrews, those are more due to the fact that the movie is a sequel and less to do with any attempt to be Julie Andrews. Blunt's version of the character has a bit of a rougher edge to her than Andrews did, which calls back to the original P.L. Travers stories more than it does the Disney original.
While Emily Blunt is able to do new things with the role, (try to imagine Julie Andrews singing "The Cover is Not the Book.") she's no less the Mary Poppins that you expect when you sit down to watch the movie. She can be funny and silly (though she'd never claim to be silly) and serious and emotional. Hell, Blunt's performance of the song "The Place Where Lost Things Go" should have been enough to secure the nomination. There's an entire emotional journey in that four minutes of song. At least the song itself was nominated.
The proper balance of originality and nostalgia was always going to be the difficult part of making Mary Poppins Returns work as a film, and nearly all that load was on the shoulders of Emily Blunt. It's not simply that Blunt's performance works, it's that it seems to be so utterly effortless. Maybe the Academy overlooked her because the role didn't seem to be so tough, but then that's just how good she was at it.
And those are just the reasons the performance was worthy of nomination. Whether or not other factors should ever be considered in these decisions, we all know they are, but that fact makes the lack of nomination that much more surprising. Emily Blunt is a popular actress who has never been nominated for an Oscar, so seeing her get her first would be a big deal.
The Academy has also been dealing with a little problem recently, nobody gives a crap about their awards. The divide between the movies that win Oscars and the movies audiences actually go see seems to only be getting wider. While Mary Poppins Returns may have been playing second fiddle to Aquaman at the box office for the last month, the fact is the movie has made over $300 million around the world. Of the five films that were nominated in the Best Actress category, only A Star is Born has made more, the other four don't even come close, having made less than $100 million in total between them, though the fact that Roma is a Netflix movie throws off the math a bit. Emily Blunt being added to the category adds another name people actually care about.
It also adds an element of drama into the race that people might tune in to follow. Will Emily Blunt be able to win an Oscar for the same role that won Julie Andrews the prize 55 years ago? Or, will Lady Gaga play spoiler? The commercials write themselves.
Emily Blunt was great in Mary Poppins Returns and she deserved to be nominated for an Academy Award for the performance, but even if we're entirely mercenary about, there was every reason she should have received the nod. It's utterly shocking that she wasn't regardless of which way you look at it.
Maybe I've been tripping the light fantastic a little too much. Should Emily Blunt have received an Oscar nomination today or not? Let us know n the poll below.
This poll is no longer available.
Your Daily Blend of Entertainment News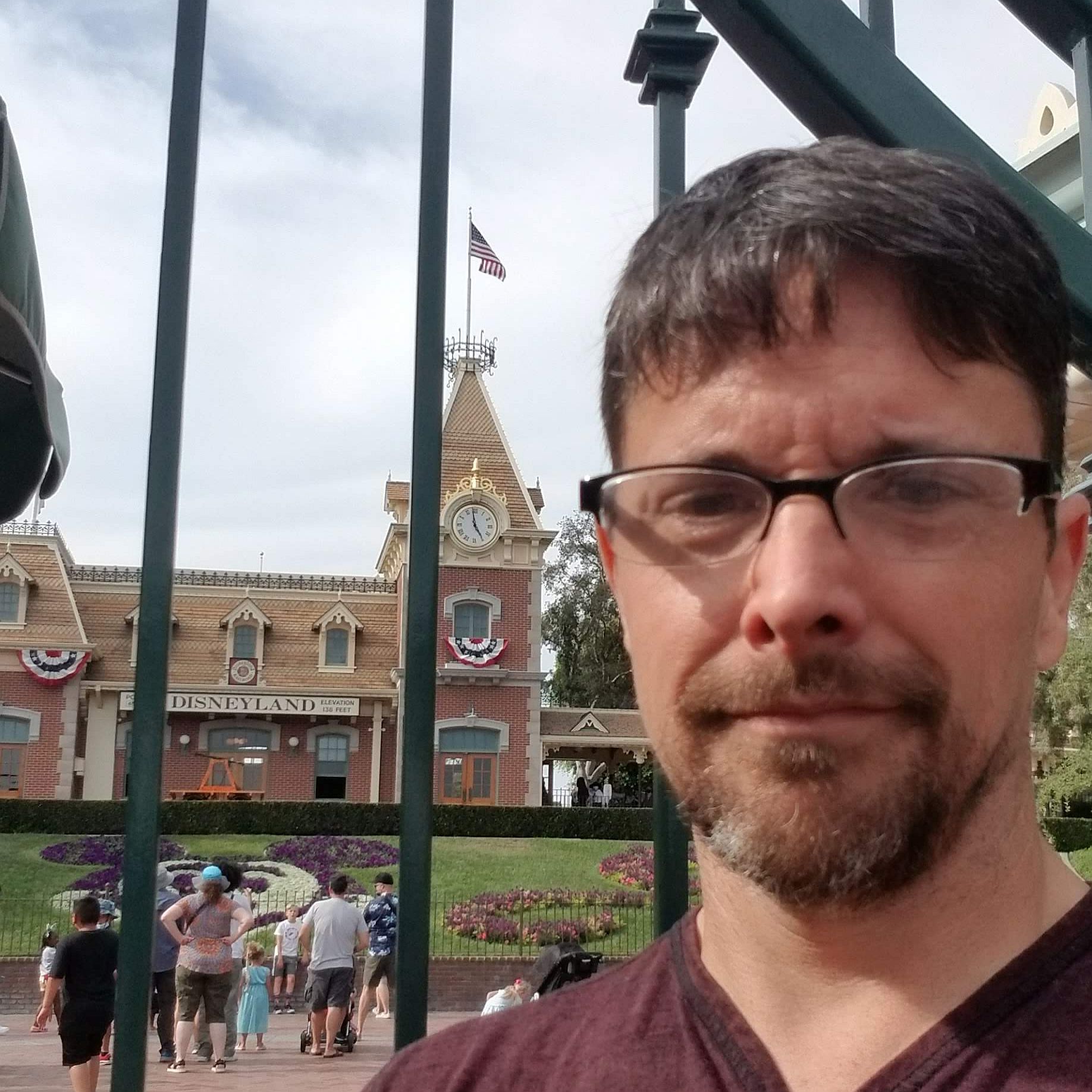 Content Producer/Theme Park Beat
CinemaBlend's resident theme park junkie and amateur Disney historian. Armchair Imagineer. Epcot Stan. Future Club 33 Member.