Todd Phillips Releases Moody New Joker Image, Confirms Editing Is Underway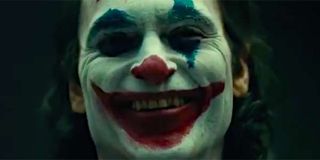 Todd Phillips' Joker wrapped filming a few months ago, and now the director has shared a moody new image of Joaquin Phoenix in character from the production, along with confirming that he's deep into the editing process. As was to be expected from this totally non-DCEU origin story for The Joker, the photo Phillips posted gives us plenty of gritty mystery to sink our comic obsessed brains into. Take a look:
As you can see, the black and white image of Joaquin Phoenix in character as soon-to-be-Joker Arthur Fleck is giving off many vibes without him doing much of anything at all. Actually, this shot, which was helpfully posted on Todd Phillips' Instagram page, could easily be a photo of Phoenix's Oscar nominated performance as Johnny Cash in Walk the Line. Arthur is clearly dressed for success, even though he doesn't look very happy, with his dress shirt, vest, slacks and slicked back hair. But, something is off...and I'm going to say it's the slightly clown-like dress shoes with what appear to be regular, I'm-going-for-a-run socks. Yeah, nothing about that sock and shoe combo would sit well with Mr. Cash.
Upon taking a closer look at the image, Arthur, who is a bit slumped over and way too close to that TV (You'll ruin your eyesight, man!), is doing two things that lead me to believe he's already begun his downward "I'm gonna need to cause some destruction" spiral. First, he's smoking, which, sure a lot of smokers do when they're bored, but many people also head for the fire sticks when they are seriously stressed out.
Secondly, remember how he's all slumped over and sitting too close to the television? Well, an inspection of the VHS tapes on the floor, two of which appear to be labeled things like "Murray #237" and "Murray #42," make me think that this is a scene where Arthur is going over and over recordings of his favorite talk show host, and it's probably the one who will be played by Robert De Niro and somehow lead to Arthur's future as a criminal mastermind.
When Todd Phillips confirmed that Joker had wrapped filming back in December, he did note that his work wasn't quite finished yet, as he still had to put all that, greatly revised, footage together to give us a film we didn't even know we needed. And, as you can see by his caption on this post, he's been doing just that. Now that Phillips has seen fit to show us this additional snippet of production, I'm really hoping that this scene is actually in the movie. It's looks pretty heavy and seems like it could be important to the story over all, but also I'd really just like to brag about correctly guessing what this scene is about.
Speaking of what this scene may be about, we don't exactly know how all the pieces of Joker will fit together, but we do have some idea of what the movie will be about. Joker, which takes place in the early 1980s, will follow Joaquin Phoenix's Arthur Fleck, a failed stand up comedian who will be driven insane during the course of the film and turn into the crazed, clown makeup-wearing supervillain we all know and fear. And, again, while this movie is totally unconnected to what we once knew as the DCEU, there will be other familiar names from the comics appearing.
The rest of the cast of Joker will include Brett Cullen as a still-alive Thomas Wayne, Dante Pereira-Olson as a super tiny and adorable young Bruce Wayne and Douglas Hodge as trusted Wayne family ally Alfred Pennyworth. In addition, of course, to De Niro, the cast will be rounded out by Zazie Beetz's "cynical" single mom turned Arthur's love interest, Frances Conroy as Arthur's mom Penny, Marc Maron as an agent who works on the talk show hosted by De Niro's character, Bill Camp, Glenn Fleshler, Shea Whigham, Bryan Callen and Josh Pais. I don't know about you, but with Bruce still a little child person during Joker, I'm expecting most of these folks to turn up very dead by the end of the film.
We don't have too much time left now until we can feast upon Joker in theaters everywhere, because the film that finally nails down a backstory for one of DC's most popular villains will be out on October 4, 2019. More details are sure to be coming soon, so stay tuned to CinemaBlend for the latest information!
Your Daily Blend of Entertainment News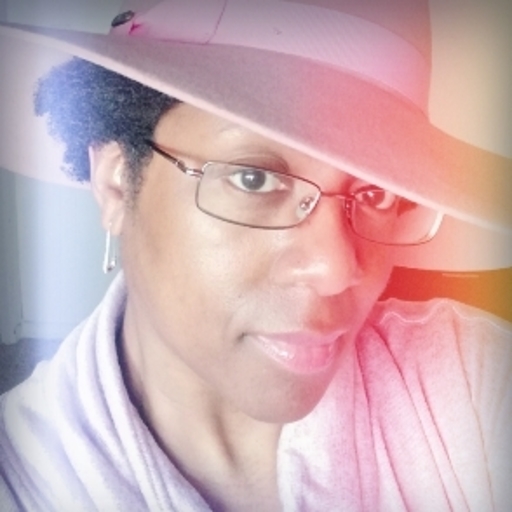 Yennefer's apprentice, Gilmore Girl; will Vulcan nerve pinch pretty much anyone if prompted with cheese...Yes, even Jamie Fraser.