Joker: What We Know So Far About Todd Phillips' DC Movie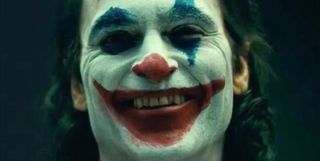 For as long as DC's Dark Knight has appeared on the silver screen, his greatest arch-nemesis hasn't been far behind to torment Batman and the people of Gotham City. The Joker is arguably the most iconic comic book villain there is, so it was only a matter of time before he received the standalone treatment, like what the Spider-Verse's Venom recently found success with. Warner Bros' DCEU is in a muddled state, and at the heels of both the incredible success of Wonder Woman and the so-so reception of Justice League in the same year, the studio is taking a little experimentation and running with it. Todd Phillips' Joker is a standalone, non-DCEU adaptation of the clown-faced criminal that looks to be an inspired and truly exciting way to explore his (probably) tremendously dark origins.
With Joker moving right along through production as we speak, there are quite a bit of details to share about the upcoming release. No need to draw on a happy face, we've compiled everything we know so far about Todd Phillips' Joker below:
What Is Joker's Release Date?
The month of Halloween often explores fears and terrors with a line-up of chilling movie releases, and next year will be no exception with Joker coming to theaters on October 4, 2019. Joker will be released alongside Ang Lee's sci-fi drama Gemini Man and Amy Adams as The Woman in the Window. In the following weeks, Joker will take on more high-profile films fit for the season, such as Zombieland 2 and The Addams Family, but odds are it will surpass them all at the box office with all the buzz it's getting a full year before its release. Joker's budget is a mere $55 million, so if it does even half as well as Joker's last live-action appearance in Suicide Squad did on opening weekend ($133 million at No. 1), it would already be off to a good start.
What Will Joker Be Rated?
The rating of Joker has yet to be confirmed, but since the film has been described as in the vein of Martin Scorsese's Taxi Driver and the DC graphic novel The Killing Joke, one might conclude that Joker will receive an R-rating. The film is a supposed gritty, real-life take of the criminal's origin story, so it would be quite a surprise if the studio didn't opt for an R-rating, especially since it stands apart from the DCEU. Recent success of superhero genre films from Marvel, including Deadpool and Logan, have proved that there is certainly an audience for it and Warner Bros. has taken the leap before in the past with 2009's Watchmen.
What Have We Seen From Joker?
Soon after Joaquin Phoenix was confirmed as the actor playing the titular villain in July, came the announcement that the movie would begin production in fall 2018. Sure enough, at the end of August, Phoenix was spotting walking around the streets of New York City, looking visibly thinner, just in time to transform into the character. A few weeks later, director Todd Phillips released a first look at the film with Phoenix as the character before all the clown makeup, and images and videos have been flowing both from Phillips' Instagram and from onlookers of the metropolitan set ever since.
The second peek at Joker, also shared by Todd Phillips, was a camera test with a plain-faced Arthur Fleck slowly starting to smile as images of his Joker makeup started to appear. Since then, we've also seen a short scene of Joaquin Phoenix in action (in full-makeup and classic purple costume) merrily fleeing a chaotic New York subway train, while a riot of some sort seems to be taking place full of people in clown masks holding picket signs. Other on-set photos have shown Phoenix laughing inside the back of a police car and given us views of other actors in various forms of creepy clown makeup. As the film is currently being filmed, it's going to be awhile until we see a trailer for Joker, but fans have had the chance to see some incredible images from the film already, enticing plenty excitement for the film from fans early on in production.
What Is Joker About?
In the words of the studio, Joker is "an exploration of a man disregarded by society that is not only a gritty character study, but also a broader cautionary tale." The film takes place on the streets of Brooklyn in the '80s where a failed stand-up comedian named Arthur Fleck turns to a life of crime as the infamous Joker. The film will also introduce a handful of characters surrounding Arthur, many certainly playing a role in his unsettling transformation into the iconic villain, but we'll get to that a little later.
The film doesn't seem to be too concerned with honoring the origin story of the comic book character. However, it does have some similarities to the '80s graphic novel, The Killing Joke, which was written by Alan Moore and also features an unsuccessful comic who soon becomes the Agent of Chaos. When the film was announced, Martin Scorsese boarded as producer, with the project being spiritually aligned with his earlier works, King of Comedy and Taxi Driver.
Who Will Direct Joker?
Strangely enough, the director of Joker is also the man behind late-night slapstick comedies like Road Trip, Old School, Starsky & Hutch and all the Hangover movies. However, Todd Phillips latest directing project before Joker, War Dogs, did signal a shift for the filmmaker. The 2016 movie starring Jonah Hill and Miles Teller loosely told the true story of two men who won a $3 million dollar contract from the Pentagon to arm America's allies in Afghanistan. Considering Phillips has never delved into the comic book genre, it's a bit of an odd move for the director, but the men behind Pineapple Express, David Gordon Green and Danny McBride, also recently pulled off the new Halloween, so success in this realm is not impossible for Phillips.
Who Is Writing Joker?
Director Todd Phillips is also penning the script for Joker with co-writer Scott Silver. Phillips has written the script for the majority of his directorial projects, often with help from other writers to share the billing with him. For the Joker, Phillips is working with the writer behind The Fighter, 8 Mile and The Finest Hours. Considering Silver's past work, he certainly has the chops to flesh out a dramatic script, balanced out by Phillips' comedic roots. The unlikely writing duo could create something special between their contrasting experience on script writing, making Joker into something both disturbing and witty.
The Joker
When we first learned of Todd Phillips' Joker origin story in summer 2017, many fans were caught off guard that in addition to Jared Leto's Joker, we were getting a movie intended to "expand the canon of DC properties." But, word of Joaquin Phoenix starring as the Clown Prince of Crime quickly put to rest some hesitancy for the project. The three-time Oscar nominee is an actor notorious for his incredible transformations and performances in highly-acclaimed dramas such as Her, Walk the Line, Inherent Vice and The Master.
Even so, his role in the Joker will be his highest-profile role yet, following the likes of Jack Nicholson and Heath Ledger, who are also still greatly known for their stints as the supervillain. When Joaquin Phoenix was asked about the pressure that comes with taking on the Joker, he expressed his lack of concern about what people think of his portrayal. The actor has described the project as being unique from the genre, and said that he decided to take the role because he was interested in examining the character.
Although we don't enough yet about how this iteration of the Joker will turn out, based on what we've gathered, the character could be the darkest and most complex look into the clown-faced criminal yet; mixing his iconic comic book roots with an edge of tragic reality that will tell a story much deeper than his previous showdowns with Batman. In a report by ComicBook.com, the Joker's look has been compared to concept art from The Dark Knight, along with drawing influence from Cesar Romero's bright Joker from the '60s Batman television series. However, Phillips' decision to name him Arthur Fleck, which doesn't appear in the comics, shows a bit of a disregard to what has come before for the character.
Sophie Dumond
Fresh off the set of Deadpool 2 as Domino, actress Zazie Beetz is already jumping to DC territory as a character named Sophie Dumond in Joker. Her character has been described as an unbeautiful, hardened New York woman just trying to make ends meet and catch a break. Sophie is a cynical single mother who, inevitably, will cross paths with Arthur Fleck and possibly be a love interest to his character. Following her sleek and stylish role in Deadpool 2, this looks like a straight-up dramatic role for Beetz to take on, as seen in the above photo, which was shared on Todd Phillps' Instagram. Beetz is a rising star who has a recurring role on Atlanta, for which she scored an Emmy-nomination in the series' second season, and she recently expressed her excitement in starring alongside Joaquin Phoenix.
Penny Fleck
Frances Conroy has been cast as Arthur Fleck's mother, Penny. The actress is known for many roles throughout her career, most famously in HBO's Six Feet Under and FX's American Horror Story. While Three Billboards Outside Ebbing, Missouri Oscar-winner Frances McDormand was the project's first choice for the role, she reportedly turned down the part. For the role of Penny, the filmmakers were looking for a big name to star, and they still got their wish with Conroy portraying the character.
According to a previously-released casting description for her character (via ComicBook.com), Penny's "health has been failing and she's been bedridden in her Lower East Side apartment, which she shared with her grown son who just moved back home." It also notes that she was previously attractive in her younger days, still sees herself this way, and is obsessed with her former employer and in disbelief about her current "lower class" life. The dynamic between the Joker and his mother could be key to the heart of the story, with his motivation in turning to a life of crime potentially having something to do with keeping his mother in good health and/or making her proud of him. This gives us a peek into Arthur's downtrodden life, as he must move in with his mom, maybe after his attempted stand-up career goes south, and is left with nowhere to turn.
Thomas Wayne
Person of Interest's Brett Cullen will be playing Thomas Wayne before he and his wife, Martha, were murdered in front of young Bruce Wayne's eyes as they left a theater, leading their son to become Batman as an adult. While in the comics Mr. Wayne helped the sick as a physician and used his family fortune to better Gotham City, Joker paints a picture of a much different man. This version of the character has been described as "a cheesy and tanned businessman." Before Cullen took over the role, Alec Baldwin was signed on to the part, perhaps with images of his Donald Trump from Saturday Night Live coming to mind. Baldwin, however, dropped out of the film due to scheduling conflicts.
Considering Thomas Wayne's updated character and inclusion in the movie, he could play a pivotal role in the Joker's origin story and serve as a way to deeply connect the rivalry between Joker and Batman. In 1989's Batman, Jack Nicholson's Joker, a.k.a. Jack Napier, was revealed to be the man in the alley who killed Bruce Wayne's parents in front of him. Including Thomas in this capacity would be a bit contradictory to Joker trying to set itself apart from the expanded universe with that potential connection to Batman. Who are we to say no to some fan service and cool experimental connections with other characters in the universe, though?
Bruce Wayne
Child actor Dante Pereira-Olson has been cast as a young Bruce Wayne in Joker. The actor has appeared in television series such as Jessica Jones and Mozart in the Jungle, and has a recurring role as Gerry Scaramucci on the SyFy series Happy!. Pereira-Olson has also shared the screen with Joaquin Phoenix before in You Were Never Really Here, where he played a young version of Phoenix's character. Young Bruce Wayne might just have a cameo in Joker, but his inclusion in the origin story indicates he might have some role in the rise of the supervillain.
Alfred Pennyworth
At the same time that young Bruce Wayne was announced as an addition to Joker, so was his trusty butler / caretaker Alfred Pennyworth, to be played by Douglas Hodge. Black Mirror fans might recognize Hodge from his role in last season's memorable finale "Black Museum." The actor has also had roles in Red Sparrow, Penny Dreadful and The Night Manager. The addition of Alfred in Joker suggests that the residents of Wayne Manor may have a larger role and ties to the story than we would have originally guessed. This story could take the audience through the death of the Wayne's, or, once again, just show a short crossing of paths between the iconic family and the Joker.
Robert De Niro
The prolific Robert De Niro is also set to star in Joker in an unnamed, but important, role. De Niro will be portraying a talk-show host who plays a part in driving Arthur Fleck so mad that he becomes the Joker. The script has also been said to have taken influences from one of the actor's early roles, King of Comedy, which had a failed comedian (De Niro) who kidnapped a popular talk-show host (Jerry Lewis) gain fame. But, in the Joker, the roles are swapped, with Joaquin Phoenix as the failed comedian and De Niro as the talk-show host, though we don't know that Arthur will actually kidnap De Niro's character.
Neither actor has ever been a part of the superhero genre and will likely bring their incredible dramatic chops to their roles. With Scorsese's name previously attached to the project (he directed King of Comedy), it makes sense for the seasoned actor to want to be a part of the Joker. The film clearly has a unique vision, and is drawing big and talented names to it. Alongside De Niro, will also be GLOW's Marc Maron playing the part of an agent on the talk show.
What About Jared Leto's Joker and the DCEU?
Joker is an odd and interesting project to say the least, and one detail has consistently had fans scratching their heads: What about Jared Leto's Joker? The actor's entrance into the DCEU in 2016's Suicide Squad was a big deal at the time, and more appearances for the character have been announced. The short answer is that while Joaquin Phoenix's Joker will have the actor exploring the same character, it will have no effect on the continuity of the DC Expanded Universe.
The two Jokers will be a bit like Clown Princes of Crime from parallel universes, with the aforementioned Joker origin as a standalone exploration of the character. While Jared Leto is already said to be returning in Suicide Squad 2, Gotham City Sirens and a movie centered around Joker and Harley Quinn's relationship, it was also reported that he will star in a standalone Joker movie as well, with Leto also executive producing that film.
While Todd Phillips' Joker has been moving right along through development and production, due to Jared Leto's ties to the complicated realm of the DCEU, it's unsure when his other films as the character will come out or how set in stone they really are. The current state of Ben Affleck's Batman is undetermined, and Suicide Squad just got a new writer and director in James Gunn. While plans for Joaquin Phoenix's Joker look like a one-time treat, if the movie makes audiences happy, who knows what Joker's future will be. Joker could also be an important move for DC that opens up more opportunities for standalone stories for characters that don't connect to the expanded universe. We'll just have to wait and see how Joker impacts the future of DC movies.
Your Daily Blend of Entertainment News
YA genre tribute. Horror May Queen. Word webslinger. All her writing should be read in Sarah Connor's Terminator 2 voice over.